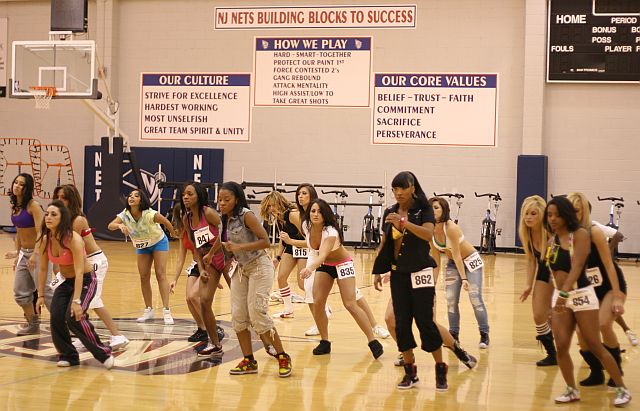 The Final Auditions for the 2009-10 NJ Nets Dancers took place Monday night at the Nets Practice Facility in East Rutherford.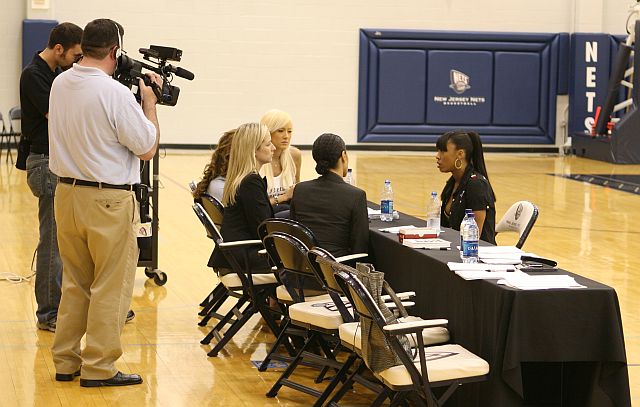 The evening started off with candidate interviews with the four judges.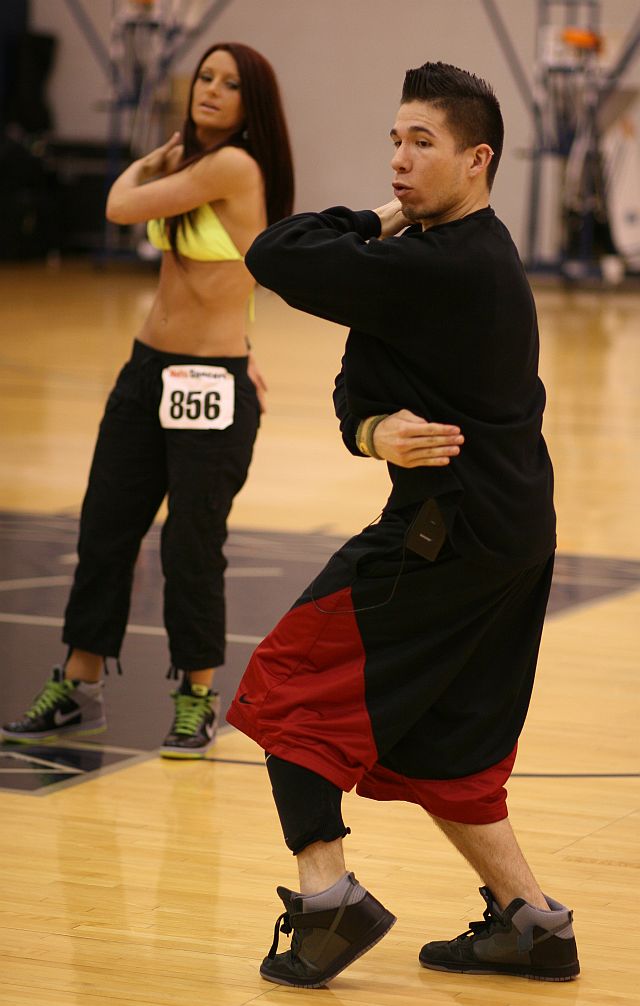 The choreography was taught by John Rua from the cast of the Tony Award Winning Broadway Hit Musical In The Heights. And it was the most difficult piece of choreography, I've ever seen (but then again I'm not a dancer). The finalists only had 90 minutes to learn it all.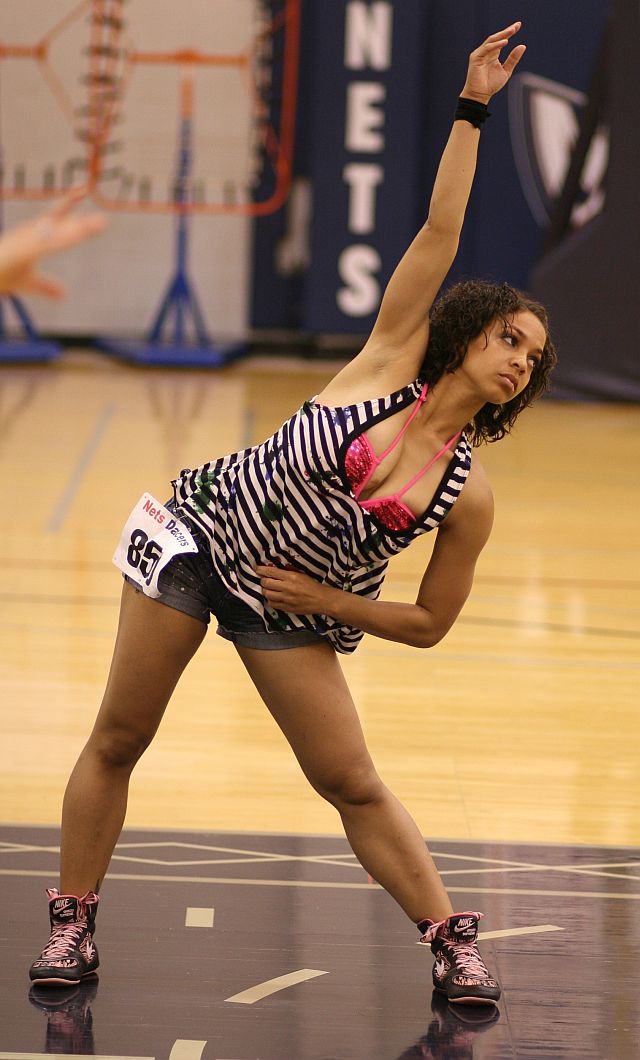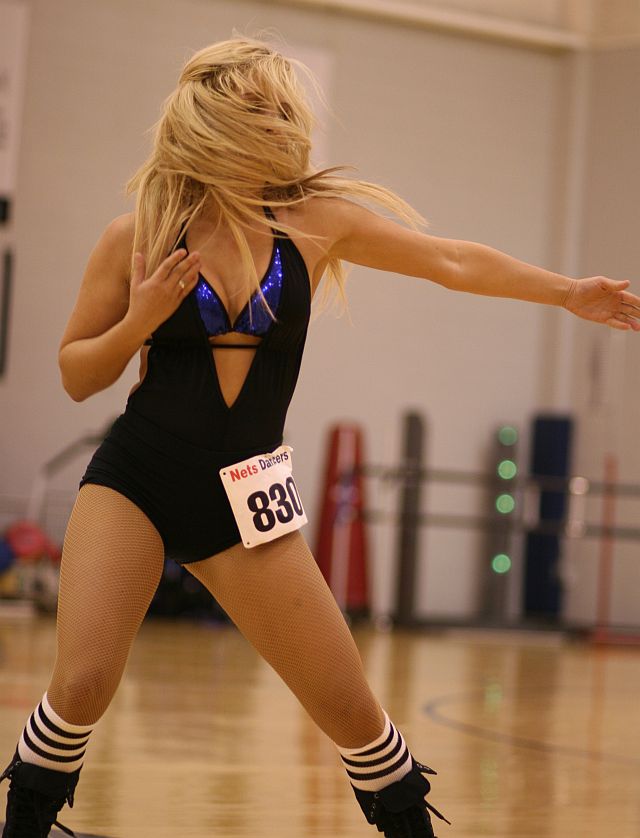 Congrats to Jen, one of the new Nets Dancers!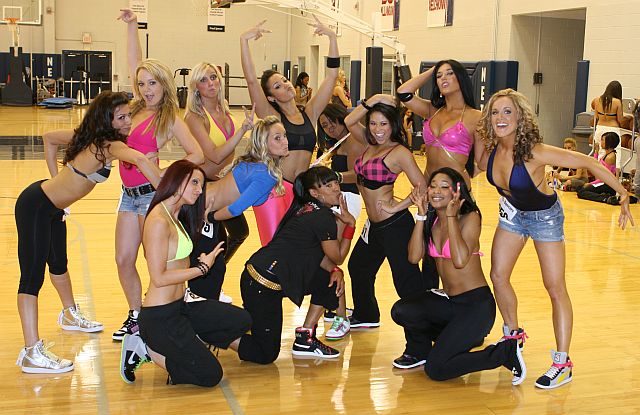 Last season's Nets Dancers get a little crazy.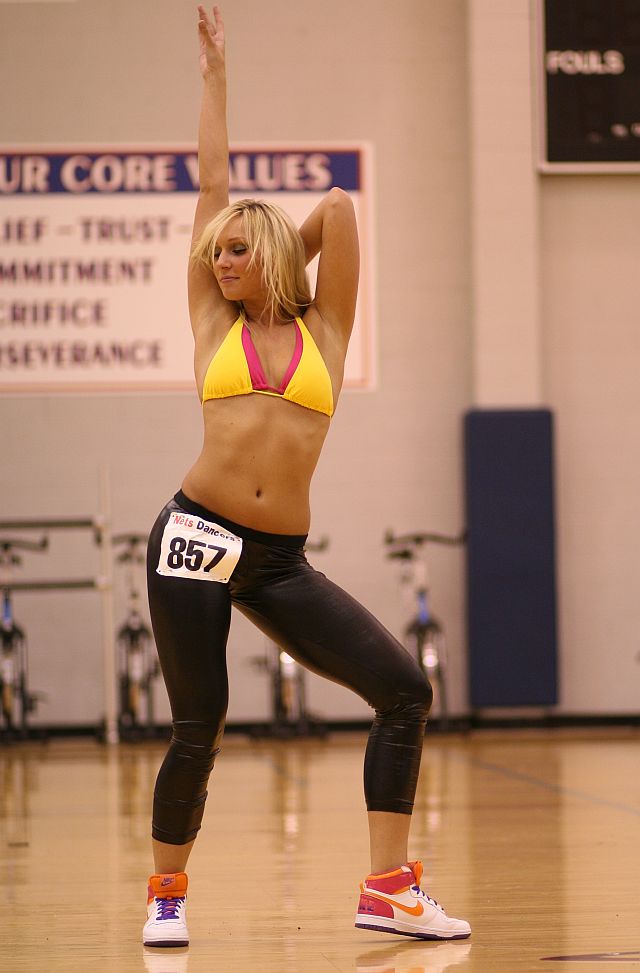 Nets Dancer Bonnie blogs her finals experience here.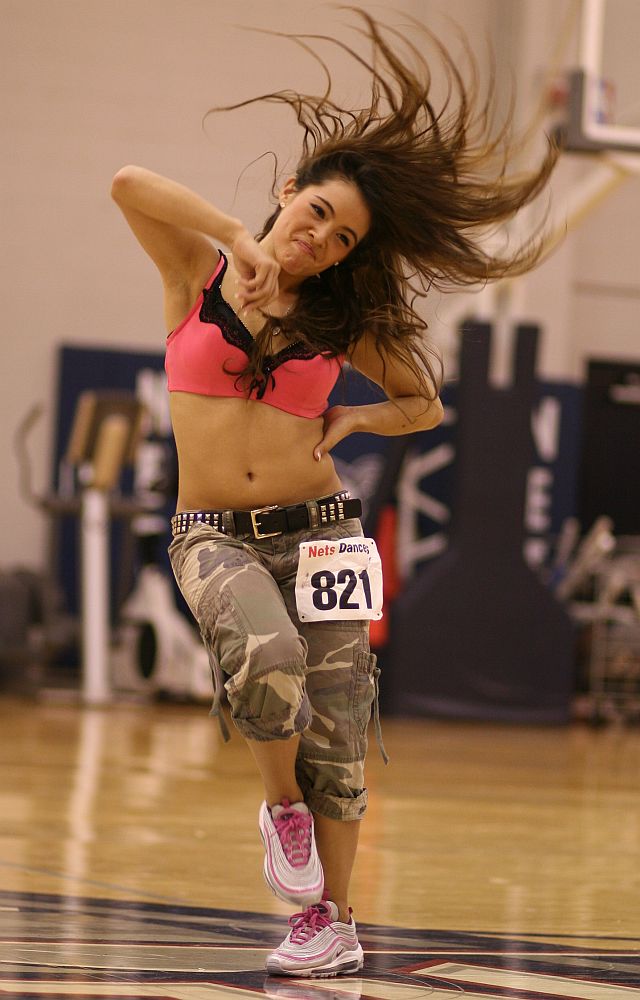 Doris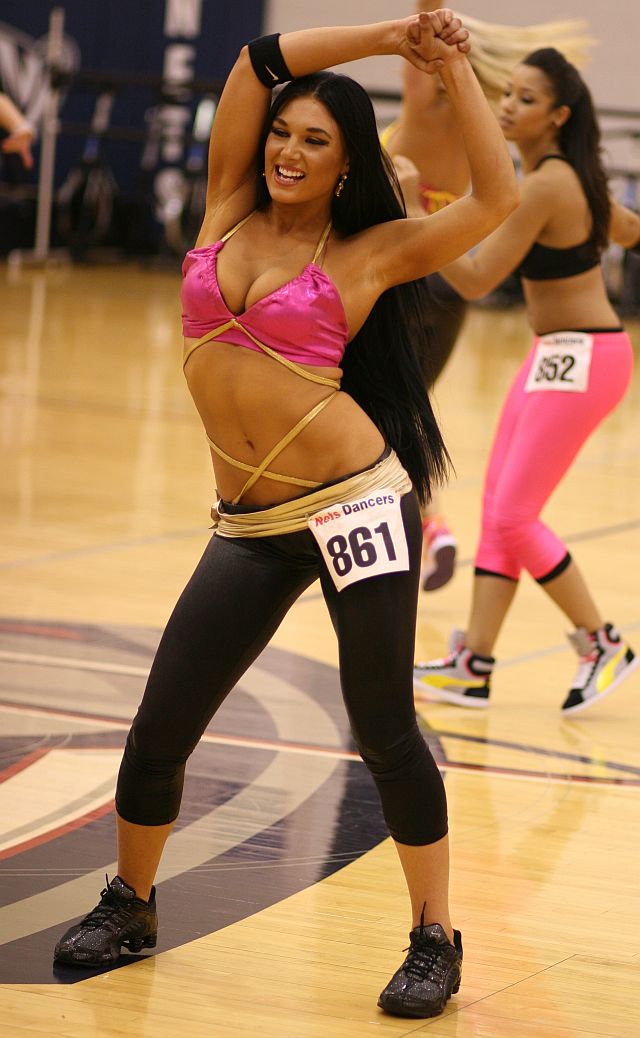 My vote for best auditions outfit goes to Christina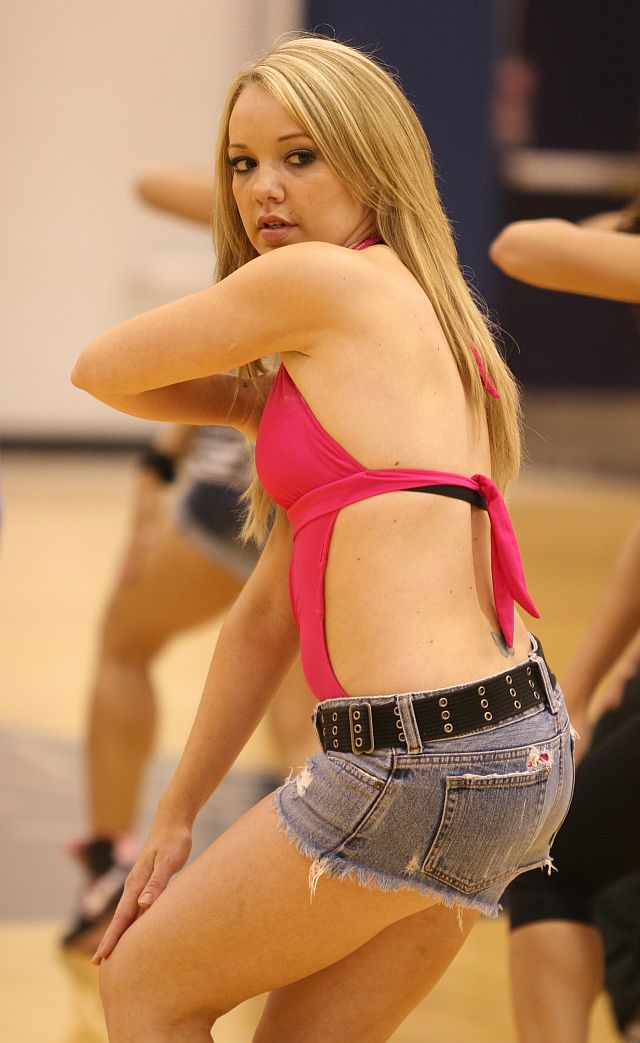 Julie has a BA in English from Rutgers.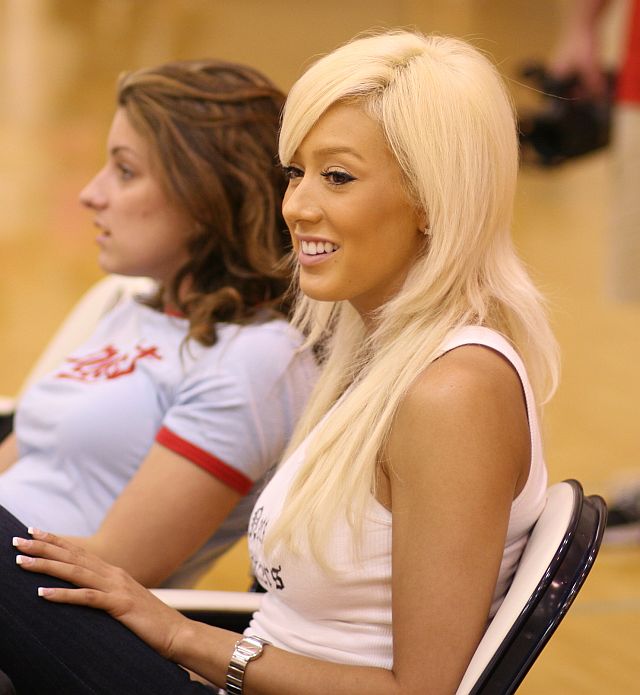 Captain Laura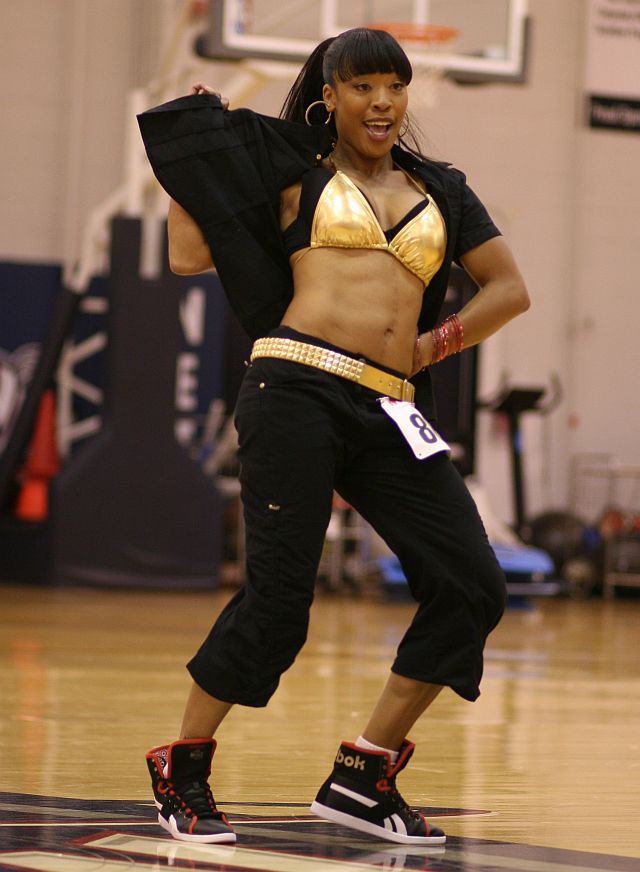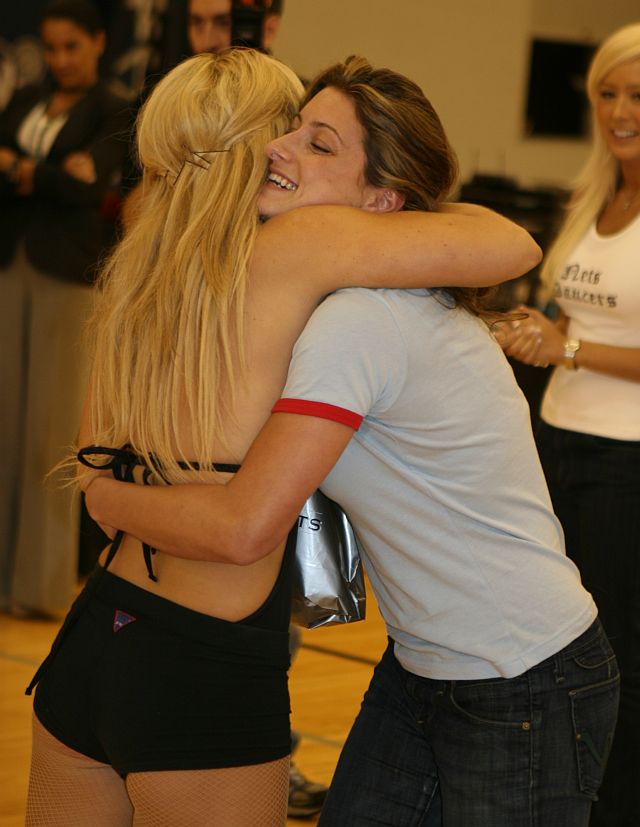 Dance Team Coach Deb gives a big hug.
Rest of the photos here.