The Allen (TX) Americans, Collin County's newest professional hockey club, are accepting applications for the Ice Angels promotional dance team.
The club is looking for individuals with skating or dancing ability, high energy, poise, good personality and good overall physical appearance. Ice Angel responsibilities include rehearsals, personal appearances, answering fan mail, children's dance workshops, performances, interviews and photo shoots. Ice Angels must be fully committed to the position and serve as positive role models.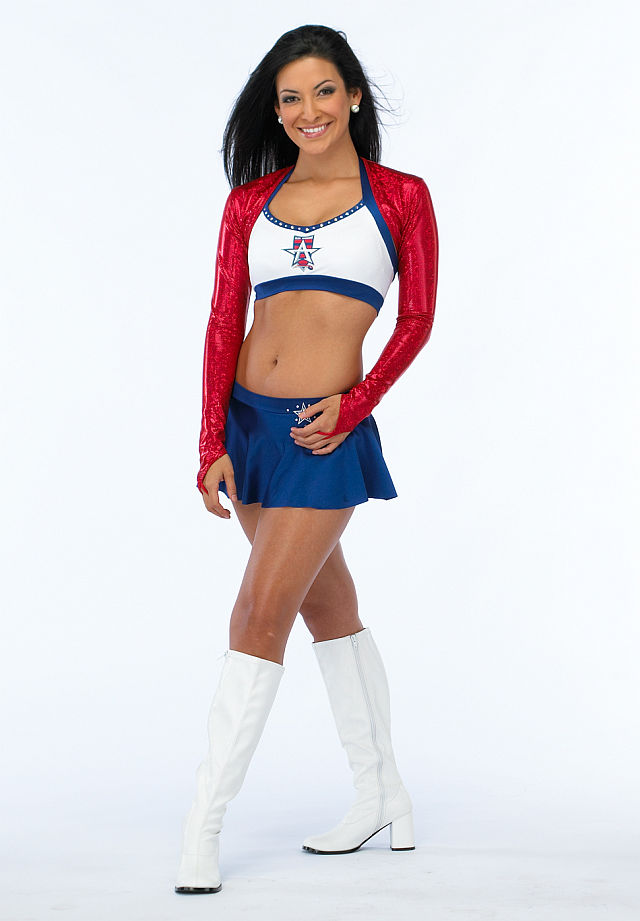 All applicants must be 18 years of age on or before August 8, 2009, and have a high school degree or G.E.D. Also, dancers must reside in the Dallas/Ft. Worth area and have reliable transportation. Ice Angels are required to attend all practices, games and other related activities.
Preliminary auditions will be held August 8 from 9:00 a.m. – 2:00 p.m. at Legacy Dance Center in Frisco. The semi-finals will be held August 9 from 1:00 p.m. – 5:00 p.m. at the Farmers Branch Dr Pepper StarCenter. The final audition will be August 15 from 6:30 – 9:30 p.m. at Dodie's Place Sports Grill in Allen.
All interested dancers need to complete the application and waiver located at allenamericans.com and return it to the Allen Americans office with a $20 registration fee (cash or check payable to Allen Americans) and a non-returnable photo by 5:00 p.m. on August 6, 2009. Applications can be mailed or dropped off at 190 E. Stacy Road, Ste. 1508, Allen, TX, 75002. If mailing the application, please put it to the attention of Ice Angels Auditions.
To help prepare interested applicants, the Americans are holding audition prep classes led by Ice Angels Director and former Dallas Desperados Dancer BreAnna Foddrill. Attendees will learn choreographies similar to the tryout routine and will practice their introductions that are required at the audition. The classes are designed to simulate rehearsals. The location and dates are listed below.
Classes will be held at Legacy Dance Center, which is located at 4040 Legacy Drive #205, Frisco, TX, 75034. The prep classes run from 8:00 p.m. – 9:00 p.m. on Wednesday, July 29, and Wednesday, August 5.
Dancers should wear hot pants, bikers or cropped dance pants, a halter or athletic bra top and dance sneakers. They should also arrive with attractive hair and make-up. Each class costs $15.
For questions, please call BreAnna Foddrill at 817.889.0948.
[Ice Angels Auditions Application] (Opens in pdf)