Editor's note: Here's a unique offer to help you with your audition aspirations from our friends over at Sideline Prep.
---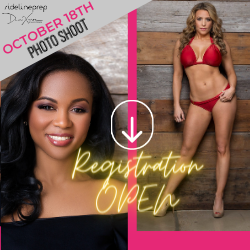 Photo Shoot with Celebrity Photographer – Registration Open NOW.
Even though things are a little uncertain because of COVID-19, some teams are still going full steam ahead with their dance/cheer auditions. Be sure you're prepared when or if your top team announces their virtual or in person auditions by already having professional audition pictures waiting and ready!!
And of course, we're here to help… it's time for Sideline Photo Shoot!!
Many of you have been asking for an opportunity to take pictures so you would be ready for potential NBA audition announcements. We heard and we listened. We'll have a one day photo shoot in the DC area, where we'll help you capture a "picture perfect" image for your application… while following all CDC guidelines to keep us safe and healthy! Once you sign up, you'll receive our procedures that are MANDATORY to follow in order to participate in the photo shoot.
Remember, your application picture(s) sets the tone for your audition. This is a GREAT way to make a wonderful first impression… or of course, the picture you submit could work against you.
Keep in mind that during deliberations… the judges constantly look at the pictures that you submit with your application. So you want to make sure your pictures represent your "best you"!!
Sideline Photo Shoot is a "one stop shop" to get quality full body, headshots, and professional pictures for your upcoming auditions. Our photographer is the best of the best! Plus former professional cheerleaders and makeup artists are there every step of the way to make this the BEST experience ever!!
This photo shoot is open to any and everyone. You can use these pictures for personal or professional purposes, pageants, etc.
This opportunity is on a first-come, first-serve basis… so register soon!! We will NOT have a flow over date for this time.
The date for the Sideline Photo Shoot is Sunday, October 18th. Click HERE to register!
Just as a reminder, our NYC/DC Celebrity Photographer again this year is Drew Xeron – who also happens to be the photographer for the First Ladies of Football, Washington Wizard Dancers, and the former Washington Valorettes and Baltimore Brigade Dancers!
….So if the Coaches & Directors of these team trust him, then he obviously knows how to make our Lovelies look their BEST!
We look forward to helping you create "your best you" via your application photo!