So after the Summer Softball Showdown ended last Saturday, I hopped in my car and drove up the AC Expressway back to Philadelphia to see the Philadelphia Fight Vixens Dance Team. I wasn't the only one making the long drive. Vixens Lauren and Dominique are also members of the Wings Angels Dance Team and were at the game in Stone Harbor.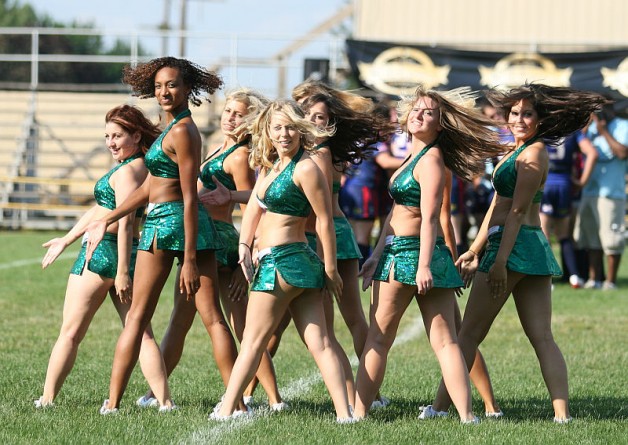 In their first year of existence The Fight Vixens are a  under the direction of Emily Czerniakowski and Cassie Russo, both two year veterans of the Wings Angels. Cassie also danced for the NY Titans Sirens Dance Team for a season.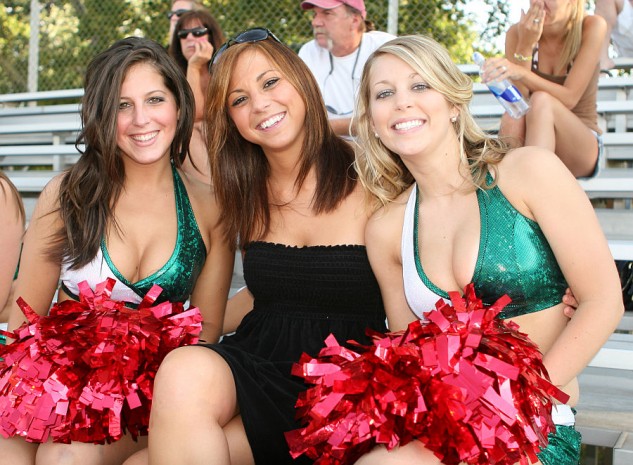 Co-Director Emily (center) with Meghan (left) and Shannon (right)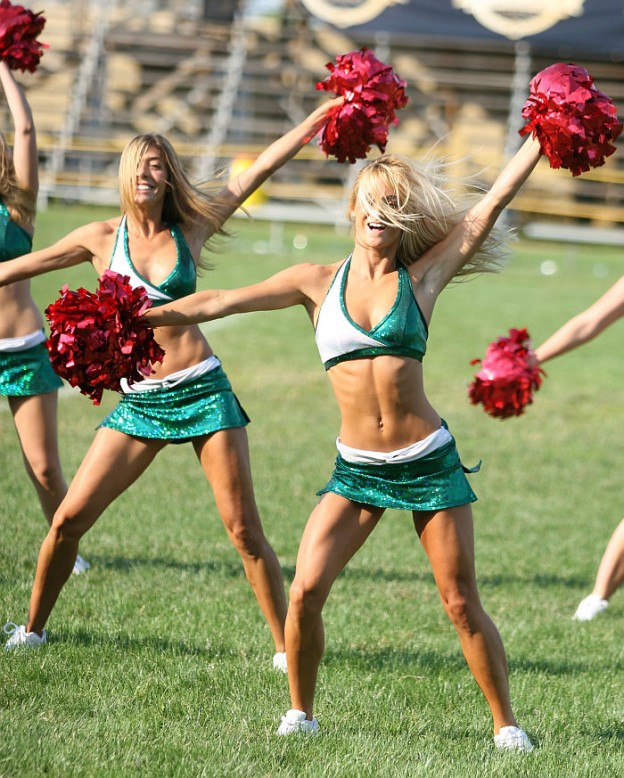 Another chance to see the Vixens in action this Saturday when the (3-3) PBR Philadelphia Fight will take on the (7-0) Baron's Brewing Jacksonville Axemen in the '2nd Annual Battle to Strike out ALS' (Lou Gehrig's Disease) at 5pm at A.A. Garthwaite Stadium 11th and Harry Streets, Conshohocken PA.
In addition to the performances by the Dance Team there will be a 50/50 raffle, and also raffle off other various items/gift baskets from local businesses during the game.