Yes the third week of the NFL pre-season has come and gone and I'm only getting around to posting these photos from Week #2 (last Monday). Very busy at work, plus I am going away for a few days, but photos from the Eagles Cheerleaders, Redskins Cheerleaders, Buffalo Jills and more are on their way.
Last Monday night the Ravens hosted the Jets and as always the Ravens Cheerleaders, whether dancing or stunting, put on a great performance.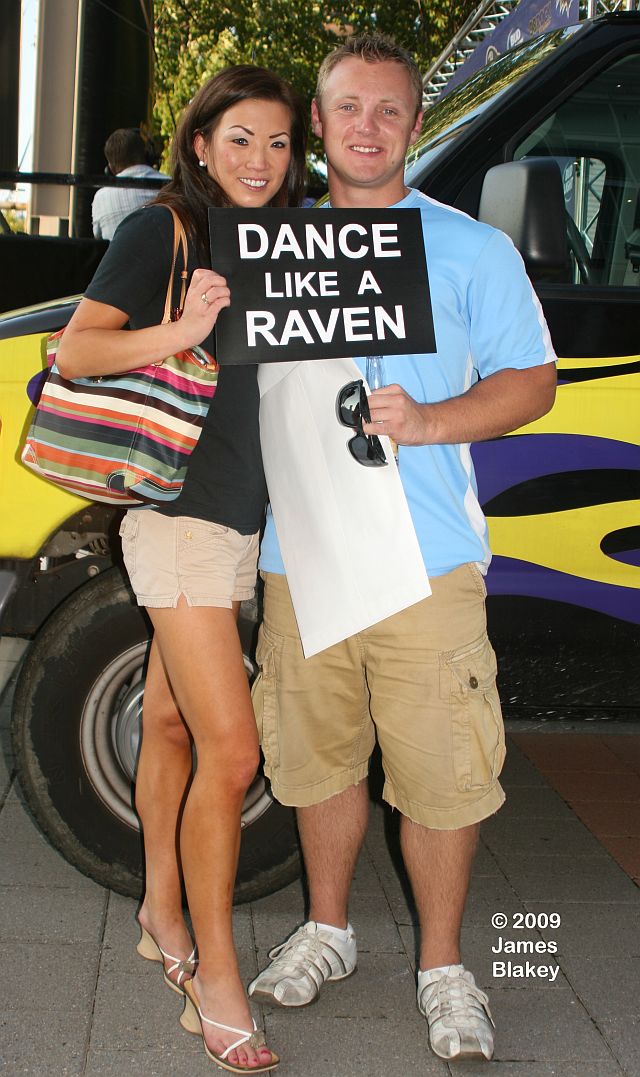 We saw Dorothy and Matt with this sign last week in one of the "Photos of the Day", but what's it all about?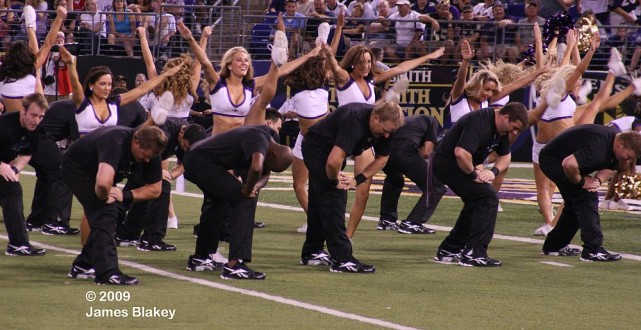 At the end of the 1st quarter the Cheerleaders' performance included they guys stepping outside their usual stunting roles.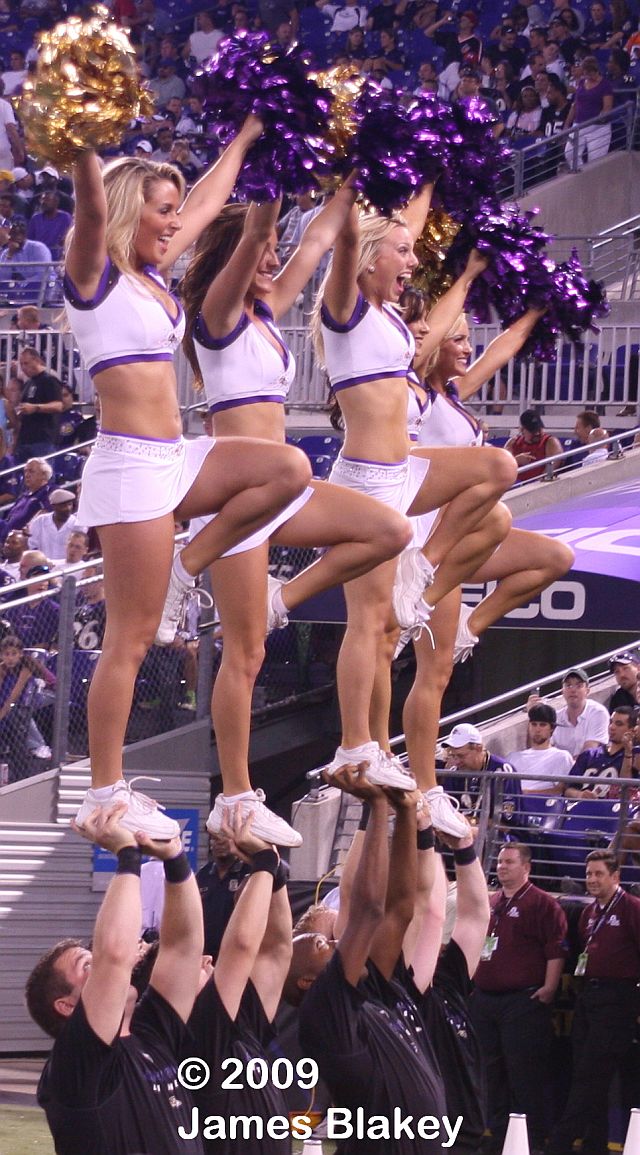 Stunt team up high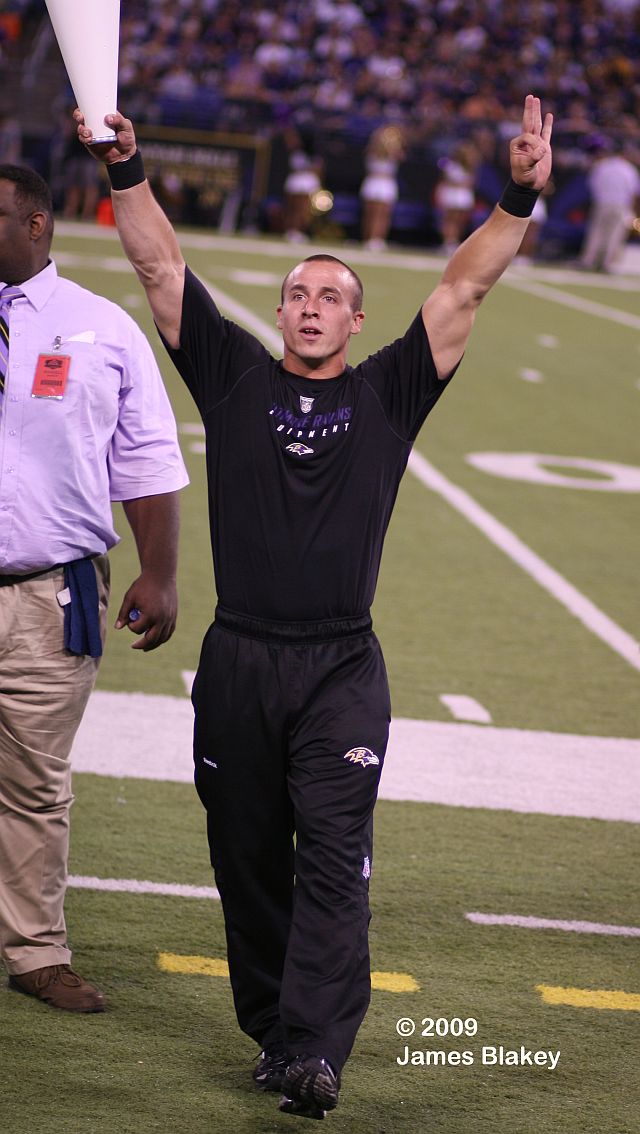 Tom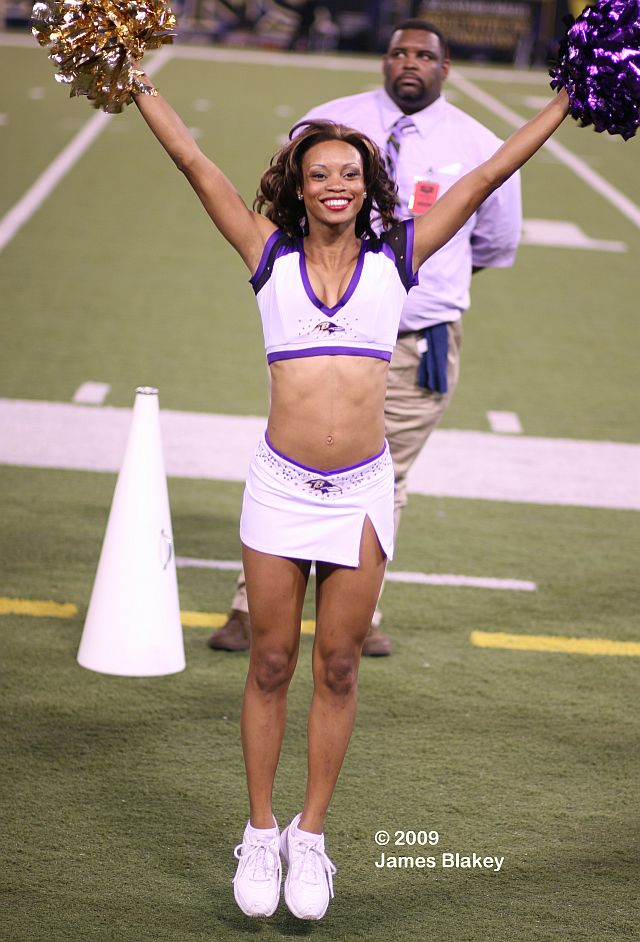 Mimi lifts off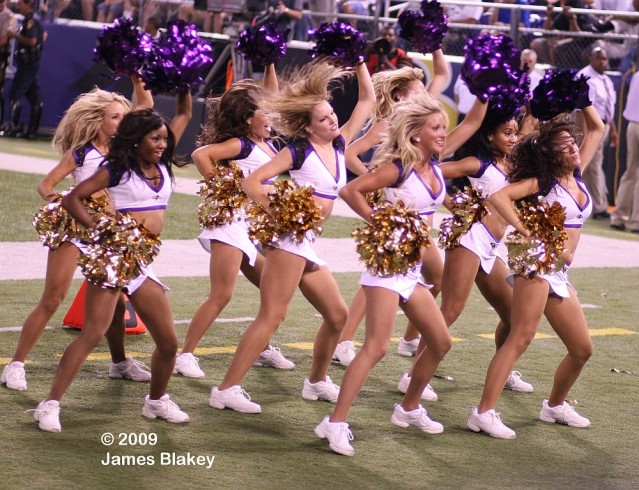 Dance Team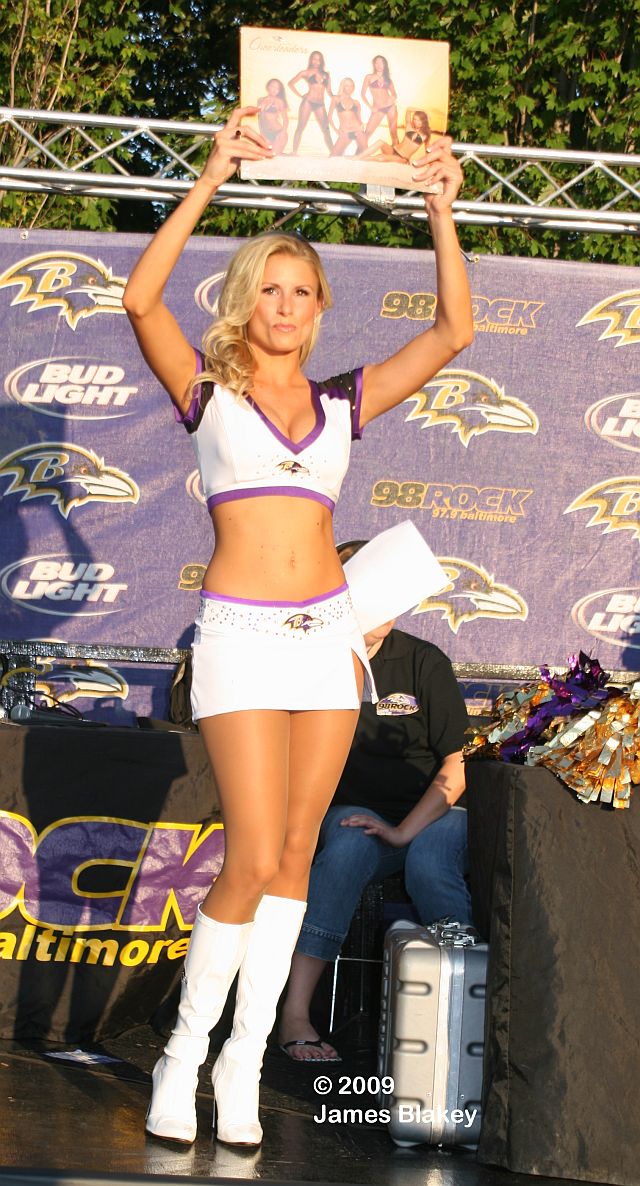 Angel promotes the Ravens Cheerleader Calendar. Don't have yours yet. You've got a chance to buy a calendar and have it signed by all 24 cheerleaders featured therein. The Ravens Swimsuit Calendar Signing Party is next Wednesday. Details here.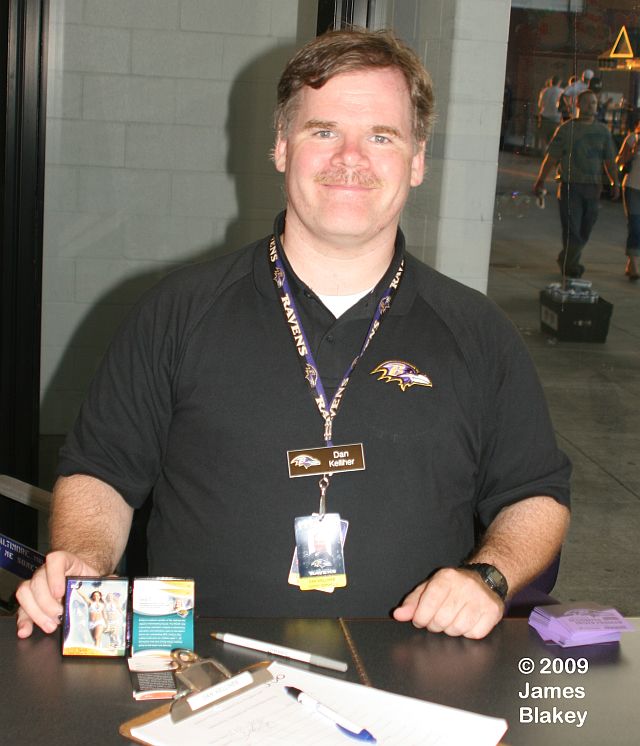 Pro Bowl Dan working the Designated Drivers Booth on the top level of the stadium. It's difficult to see, but in his right hand he's got the Topps NFL Cheerleader collection. Amanda (from the Ravens) is featured, of course.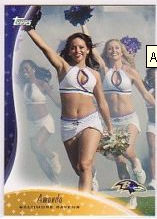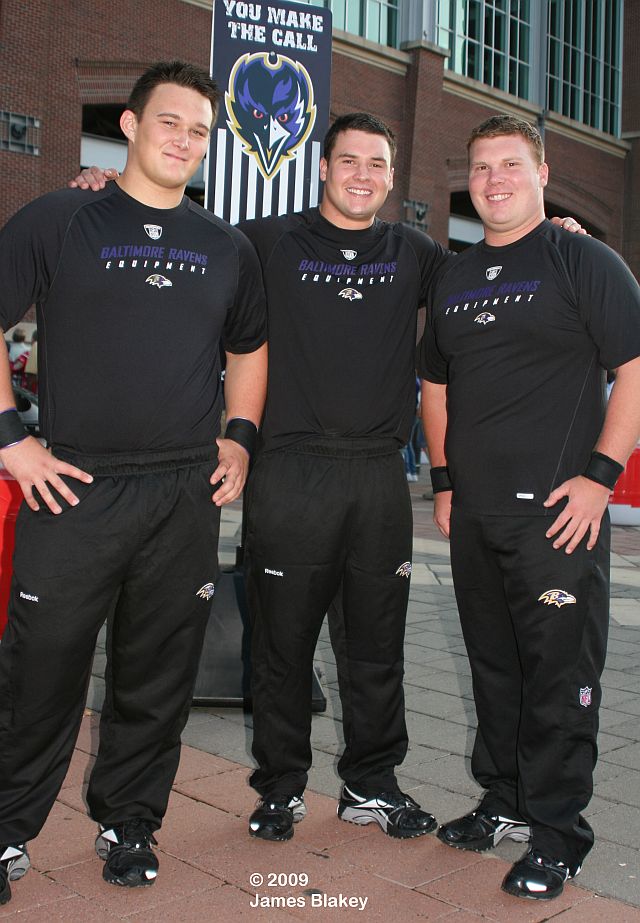 Some of the guys outside the stadium
More photos here.