Zooey Magazine
May 24, 2012
Abigail Klein is the gorgeous blonde who hails from Dallas, Texas (where she was a part of the Dallas Cowboys Cheerleaders). She will appear alongside Leighton Meester (Gossip Girl), Adam Samberg (SNL), and Adam Sandler (Funny People, etc) in the new comedy "That's My Boy" out on June 15, 2012. We sat down with Klein to learn 10 new things about her.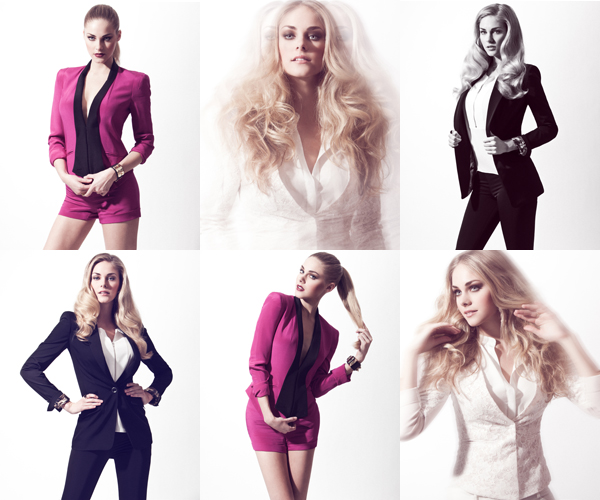 How did you get to become part of the Dallas Cowboys Cheerleaders?
I have always been a Cowboys fan and I loved dancing and performing so I thought, why not? I auditioned in May 2007 as I was finishing high school. I didn't mention it to anyone besides my parents at first. Once I made it to training camp for the summer, I shared my excitement with all my friends and family who were all so supportive. Finally in August right before the first game, they officially announced the team. I was so happy and proud!
What is something people don't know about being a professional cheerleader?
Being a part of the most iconic cheerleading squad ever was an exhilarating experience and a great honor. Performing at Cowboys stadium was so much fun. I made my closest friends while being a part of the organization for those three years. It was pretty much the ultimate sorority. I'm forever bonded with women who cheered in the early 1970s when the squad first began. There are so many meaningful aspects of being an NFL cheerleader. I was able to do several appearances with children's foundations like A Wish With Wings and visit Children's Hospital in Dallas. I met children facing heartbreaking illness and was able to be part of their team of encouragement. I am in awe of how brave these kids are. I also had the privilege of performing overseas for our troops with the USO. Joining the team as a rookie, I had no idea the involvement we could have and the significance of our commitment. I was fortunate enough to travel to Iraq, Kuwait, and Afghanistan in December of 2009 on a USO tour. I'll never forget meeting such courageous men and women who were so sweet and beyond hospitable. I hope they were as touched even half as much as I was. I'll always be grateful to them.
If your friends were to use just a few words to describe you, what would they be?
I think they'd describe me as a happy, fun-loving person who's obsessed with Nutella!
If you could be in any kind of band, which band would it be and what instrument would you play?
I love the 1940s Big Band era and the jazz sound of that time. I'd play the saxophone.
When did you begin taking dance classes?
At the age of nine, I began taking everything from ballet and lyrical to jazz, hip hop, and tap.
Do you have any interesting hobbies?
On cloudy, rainy days (though they are rare) I like to paint. I also like trying new recipes. I make a really mean basil pesto mozzarella grilled cheese. I also enjoy playing the guitar. I'm definitely a beginner so I learn how to play country songs since they're usually only three or four chords!
What are some of your favorite films?
I grew up watching "Nightmare Before Christmas" every year with my family. That's when I became a huge Tim Burton fan. And of course as almost every woman would say, I will always love "The Notebook." I read the book before seeing the movie, and it was one of the rare times when I enjoyed the movie more than the book. Recently, I just added "The Avengers" to one of my favorite films. Sitting in my seat while watching didn't feel right. Instead I wanted to be jumping up and down rooting for the heroes! I literally got goosebumps before the final action scene. A bit dorky maybe…but wow! I love it.
What kind of projects are you looking to take on in the future?
Who would you want to work with? I want to try anything and everything. I think training for an action thriller would be fun and challenging. I'd absolutely love to work with Betty White some day! She's charming and talented. You instantly fall in love with her, and that trait in particular can't be taught.
Now that you're out in LA, what are your favorite places to be so far?
I adore living in LA. I like to hike in Hollywood and hang out at the beach in Malibu. I love the fact that in LA you can drive a couple hours and hit the slopes for a day of skiing. I also really love that there are countless restaurants to try all the time. Good food and good weather are my favorite perks about living in the city. It's an incredible place to live in.
What is your most favorite quote…whether or not you live by it?
Eleanor Roosevelt said, "The purpose of life is to live it, to taste experience to the utmost, to reach out eagerly and without fear for newer and richer experience." It's a quote that I want to live by for the rest of my life. It relates to everything – career, relationships, and life in general.