January…bleh. The least fun month of the whole entire year. But there is always one thing to look forward to in the midst of the winter doldrums: new audition outfits! This is the time of year when The Line Up gives us a peek at their new options for the 2013 audition season. They just did a photoshoot with their new stuff, and they've got a photo preview on their Facebook page. **Update: The link is fixed now**
This time last year, I examined the 2012 collection and predicted the big sellers for the year. I warned you that my predictions are always wrong. And I was right. (Wait…so if my prediction is wrong, but my prediction about my prediction is right, does that mean I'm always wrong? Or always right?)
I hold firm that more people should have picked my favorites, but whatever.
The people who did looked really really cute.
To my surprise, out of all the new tops introduced last year, the one I saw most often was one of the "safest" designs. Cute top, but not as POW! as the others. In retrospect, it's a choice that makes a lot of sense. Nobody hates this top, whereas some of the others might appeal to some folks more (or less!) than others.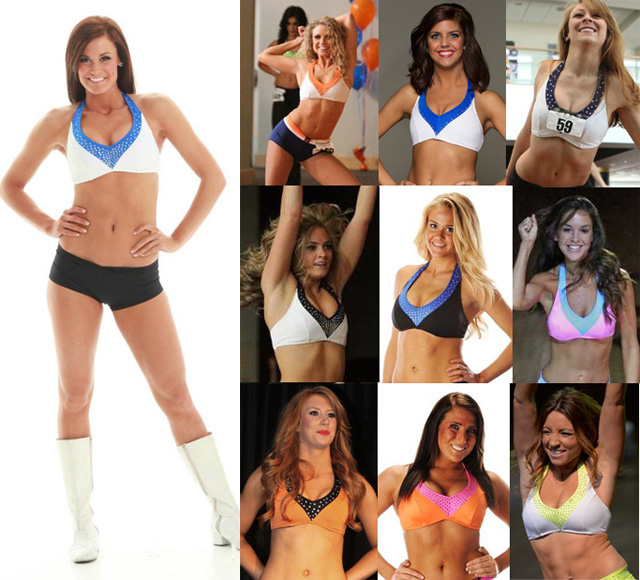 This year, I won't pretend to know what will float your boat. That does not prevent me from expressing my opinion, however. And please feel free to express yours in the comments section.
Here's a thought. If you are in the market for an outfit for NFL/NBA auditions this year, scroll down to the three photos below and look at each one for 3-5 seconds. Then close your eyes and try to remember all of the outfits you just saw. The ones that stand out in your mind will probably stand out to the judges too.
Onward to the new oufits. Like to see it? Here it go: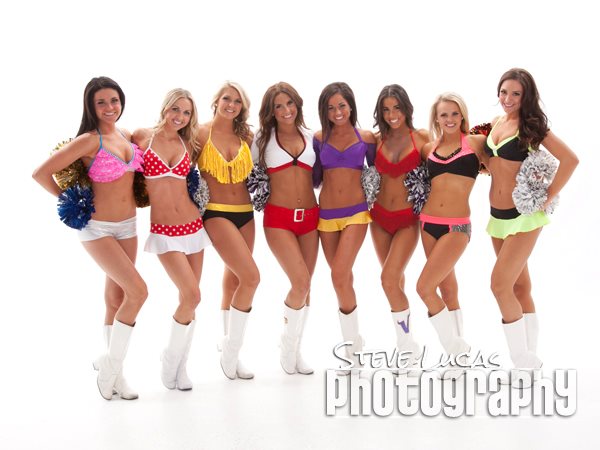 BAM!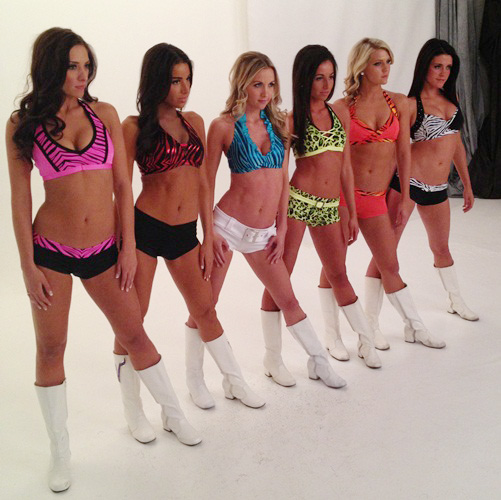 POW!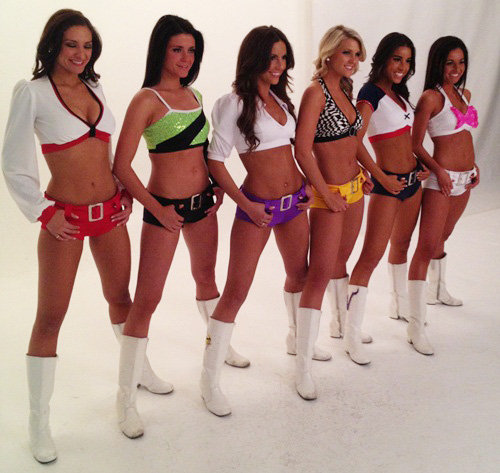 SHAZAM!
Hands-down, these are my two favorites: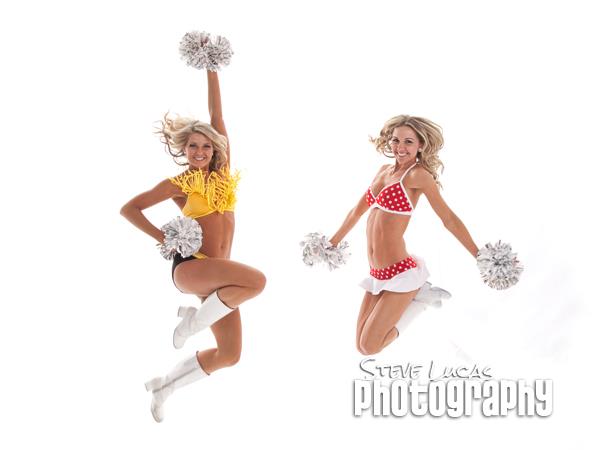 They are super cute and if you don't like them – and I'm saying this with love – there may be something wrong with you. I also suspect that the red fringe top in the first photo above is really really cute, but I haven't had a good look at it yet.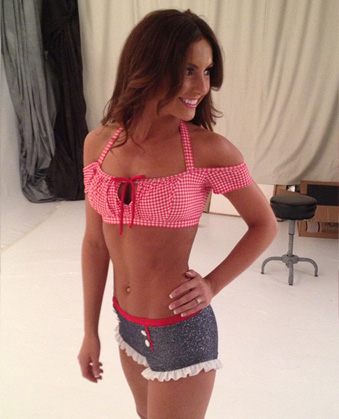 This kind of thing…well, it takes a special kind of person to pull this off. And I expect that person is probably a returning veteran who can get away with it. But anyone who wears it will definitely be remembered.

Ditto on the pirate outfit. Although this kind of thing would be really cute for a solo. Maybe throw on a beret and do the French mademoiselle thing.
Hello, what's this? Briefs! As far as I know, up until now TLU has done briefs, but they've all been very basic. Just one solid color, with options for the cut and rise. I think there's one with a belt. Looks like they're finally venturing into the world of coordinated briefs to go with the tops.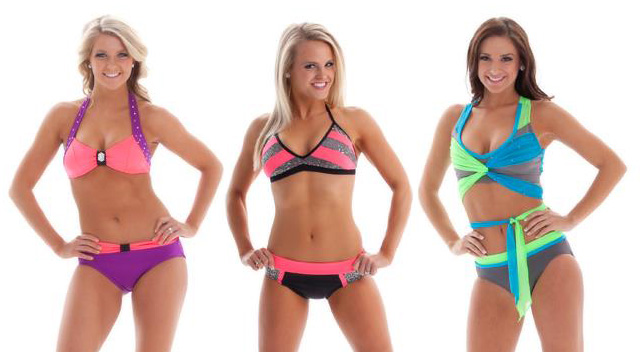 Is it me, or are the ones in the middle really really cute?
Is it me, or am I saying "really really cute" a lot? Clearly I need to broaden my vocabulary.
And if I may pass along one thing I hear at many auditions: booty shorts may feel safer, but generally speaking, briefs are more flattering.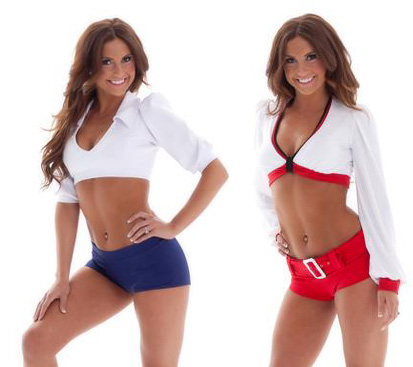 I'm also digging these two. Isn't it about time we brought sleeves back? Everyone goes sleeveless at NFL and NBA tryouts. I don't know why. Do your armpits need to be free? Whatever the reason, they're rare enough at auditions, that anyone with sleeves will stand out. Give it a shot. Dare to stand out in a sea of sleeveless halters.
Unless I am much mistaken, the one on the left is a variation on the Bucs Cheerleaders' creamsicle outfits. Already that's a plus.
I will leave you to flip through the new designs on your own, and ponder your strategy for standing out from the crowd. You can't go wrong with an audition outfit from this company, regardless of which one you choose. And looking good will give you a little extra swagger in front of those judges.
Dang that yellow fringe is foxy. I can't wait to see who has the cojones to wear it.