by George Riba
Kens5.com
March 31, 2014
DALLAS — When you see the Dallas Cowboys Cheerleaders take the field these days, they carry with them lots of history.
The group – formed in 1960 and originally with high school students – were then known as the Cowbelles & Beaux's.
By 1970, General Manager Tex Schramm decided to change their image to boost attendance. Five years later, Suzanne Mitchell, who started as Schramm's secretary, took over as the director of the cheerleaders, but it wasn't until the Super Bowl in Miami in January 1976 that things started to change.
"Everybody paid so much attention to the girls on the sidelines, and Tex started getting all these phone calls like crazy," Mitchell said. "He said, 'Somebody has got to manage these girls. Why don't you do that in your spare time?' So that was it."
Mitchell would be director of the cheerleaders until Jerry Jones bought the team in 1989.
"Tex had given me my opportunity," Mitchell said. "It was my loyalty to him that made me leave, because he gave me every opportunity to do what I did with the cheerleaders."
To this day, Mitchell gets credit for molding the image of the cheerleaders into what you see on the field.
"What I did, especially the first few years, was say 'no' a lot, because Hollywood was calling, William Morrison [Agency] in New York was calling, and they had all these things they wanted us to do, to sponsor, to advertise, but they were not in keeping with the image that Tex wanted and what I wanted," she said.
Opportunities continued to stream in.
"Then some things like TV shows like the Love Boat, the Oakridge boys, the Osmond brothers, The Country Music Awards, and things of that sort," Mitchell said. "We started doing a little bit at a time, and mainly because the fans wanted to see the girls, and it progressed from there and I just held on tight."
What followed were trips to visit the troops overseas, preforming in hangers and on aircraft carriers, and even carrying messages home from the troops to their families. Mitchell's impact was being felt worldwide.
Today, the jacket she wore during those trips is kept at the cheerleaders' headquarters at Valley Ranch.
"The first tour of Korea at Christmas, a young soldier came up and put a pin – his unit crest pin – on my jacket," Mitchell said. "One after another, the boys kept doing, a pin, a pin. Well, the jacket ended up weighing 14 pounds, but I wore it every night."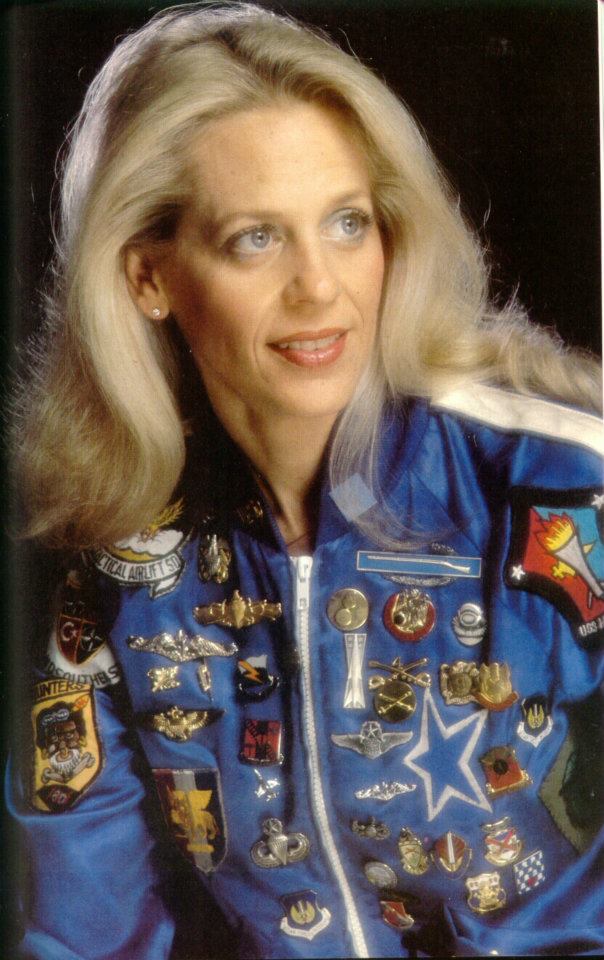 These days, Mitchell isn't fighting for her girls, but instead is in a battle to save her life. Last July, she was diagnosed with pancreatic cancer and is working with the Pancreatic Cancer Action Network to raise money to find a cure for the disease.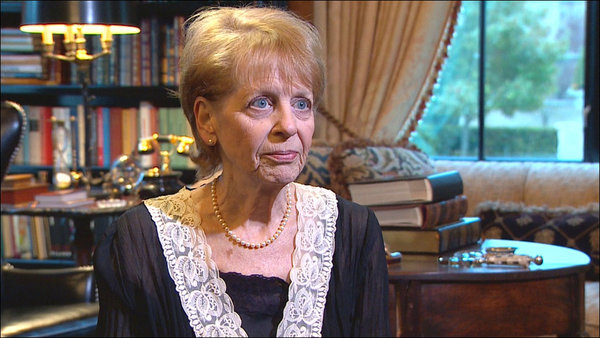 A 5k and fun run, held at Clyde Warren Park in Dallas, raised $500,000 last year. On Nov. 8 this year, they're trying to double that amount.
"The thing about this cancer, and the reason I want to do thing like this is whatever time I have left – because only six out of 100 that are diagnosed live five years – so I don't know how much time I have, but I want to spend that time trying to increase the awareness, because there is less funding for pancreatic cancer than there is any cancer," Mitchell said.
To help raise money for research, Toni Washington, who was a cheerleader for Mitchell, designed what she calls her "Suzanne bracelet."
"What she did – not just for me, for so many woman around the world – and I'm a better mother because of my mother and Suzanne," Washington said. "Just the touch of her is unbelievable."
LINK: Information about Suzanne bracelet for pancreatic cancer research
Mitchell has seen many former cheerleaders step up to help.
"I was just blown away," she said. "Most of the cheerleaders have bought one or are going to, and we're hoping it's going to help."
In the meantime, Suzanne Mitchell, who has called herself "the luckiest lady that has ever lived," continues to fight for her life.
Washington expressed her feelings to the woman who help mold her.
"You are my world," Washington said. "I am the woman I am today because of you. And I love you more than words will ever know. The Suzanne bracelet will carry your legacy, and it'll out live me."