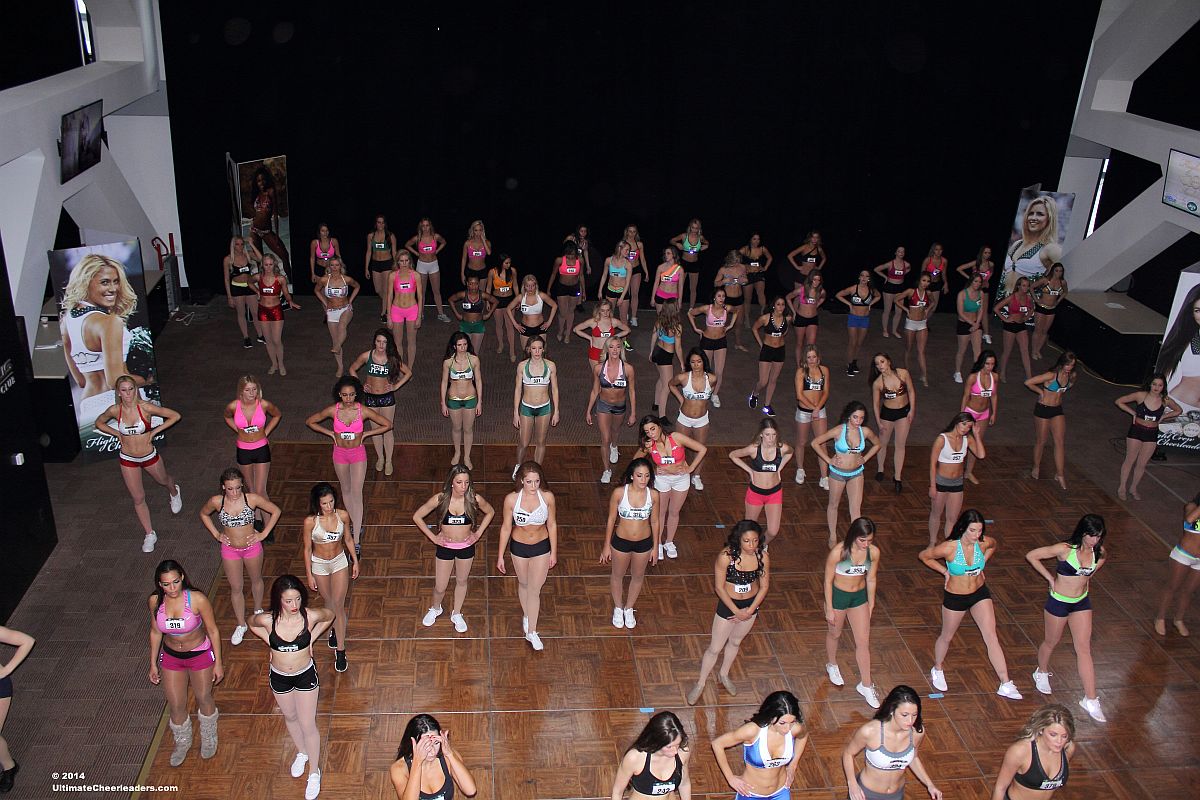 On the last Saturday on March the NY Jets Flight Crew held auditions for the 2014-15 squad.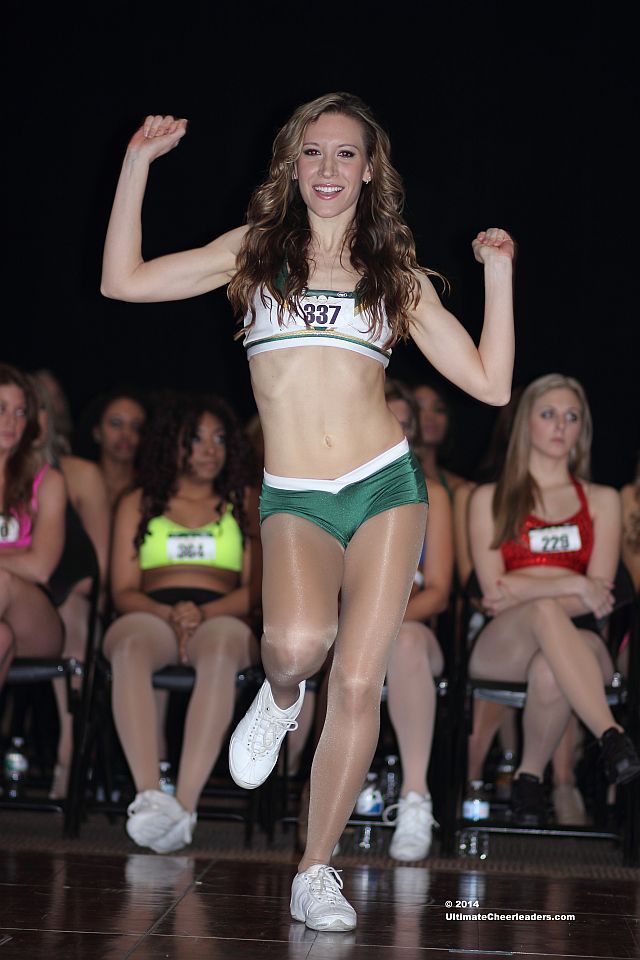 The following  day about 100 semifinalists returned for the next round.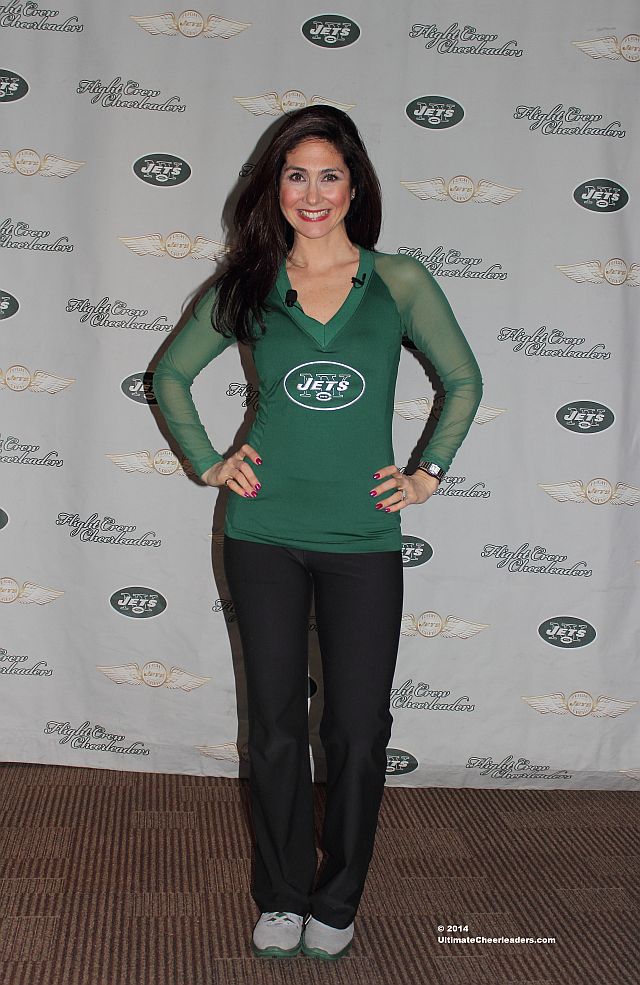 Flight Crew Director Denise Garvey is now in her 8th season of running the squad.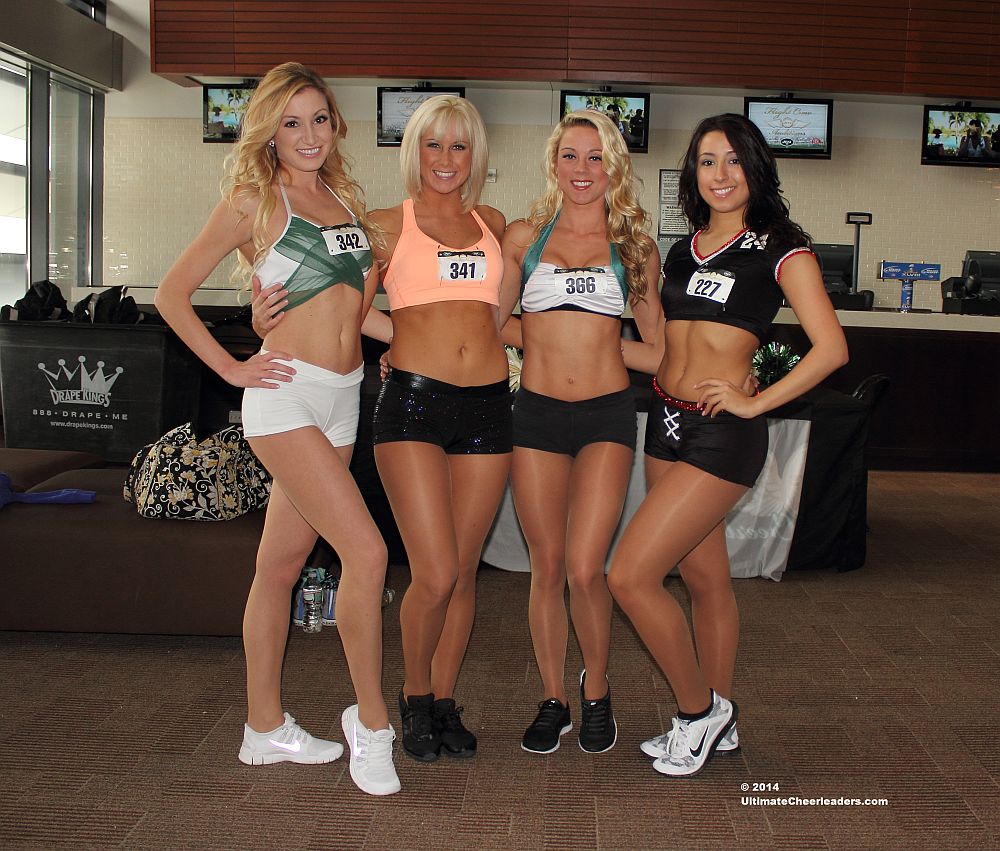 April, Andrea, Cassandra and Gabby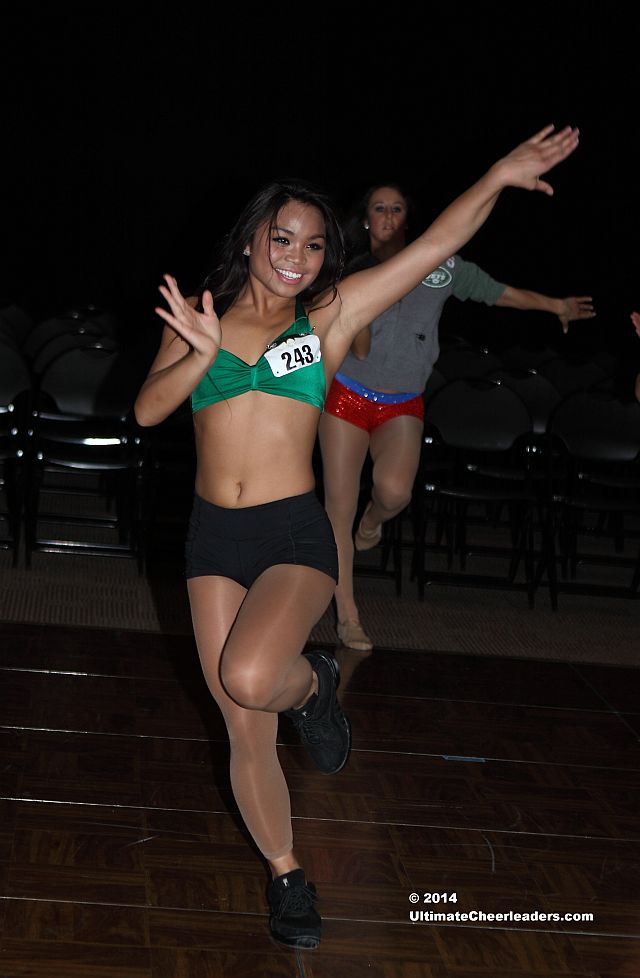 Denise taught the semi-finalists a dance performance…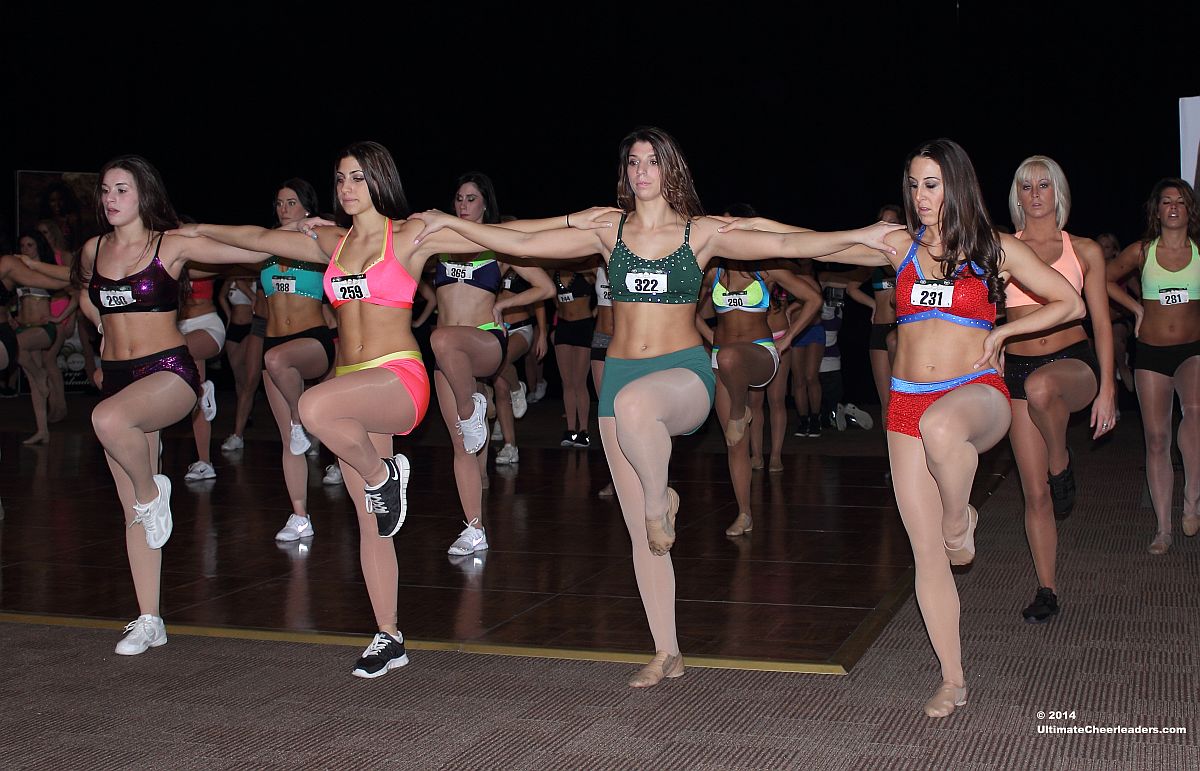 and a kick-line routine…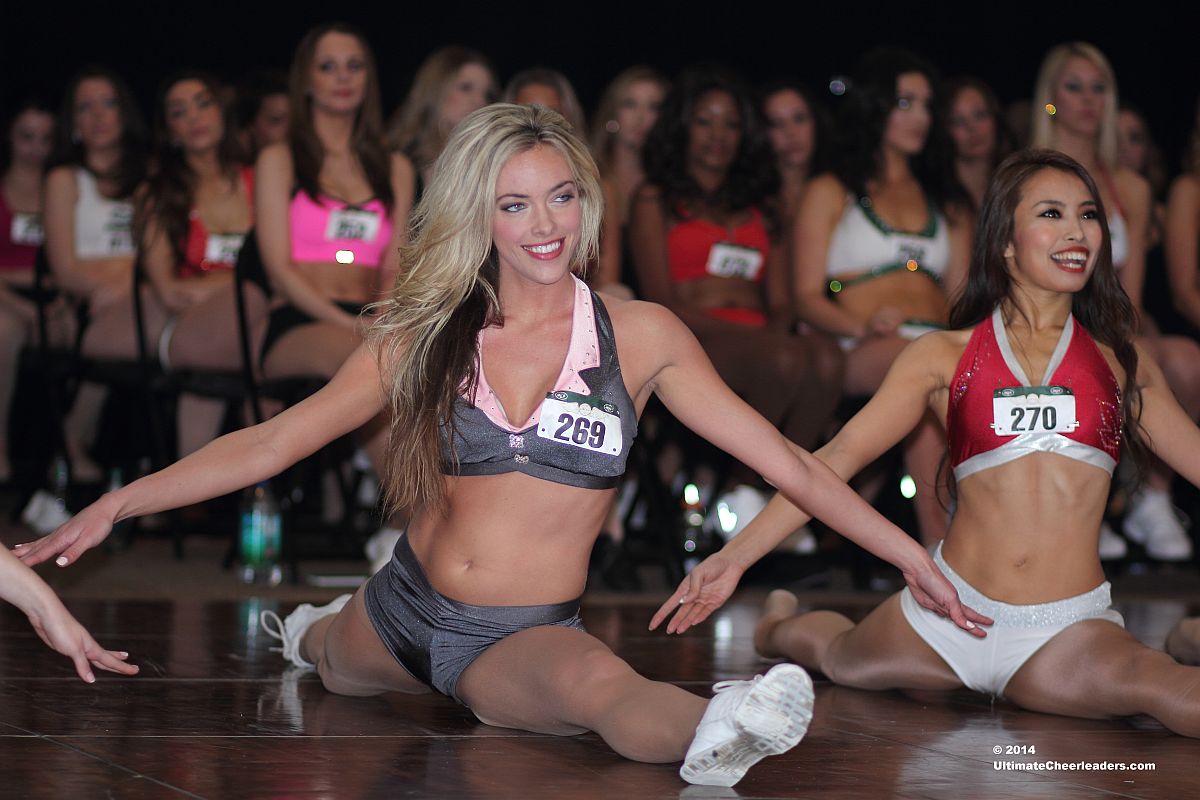 followed by the dancers dropping into a split.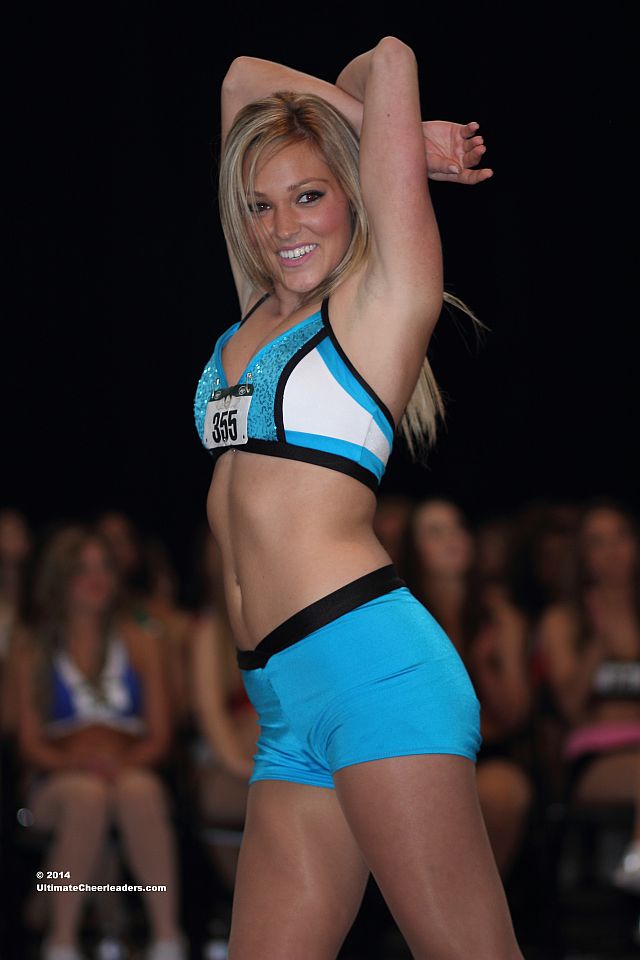 Next up: The Finals!