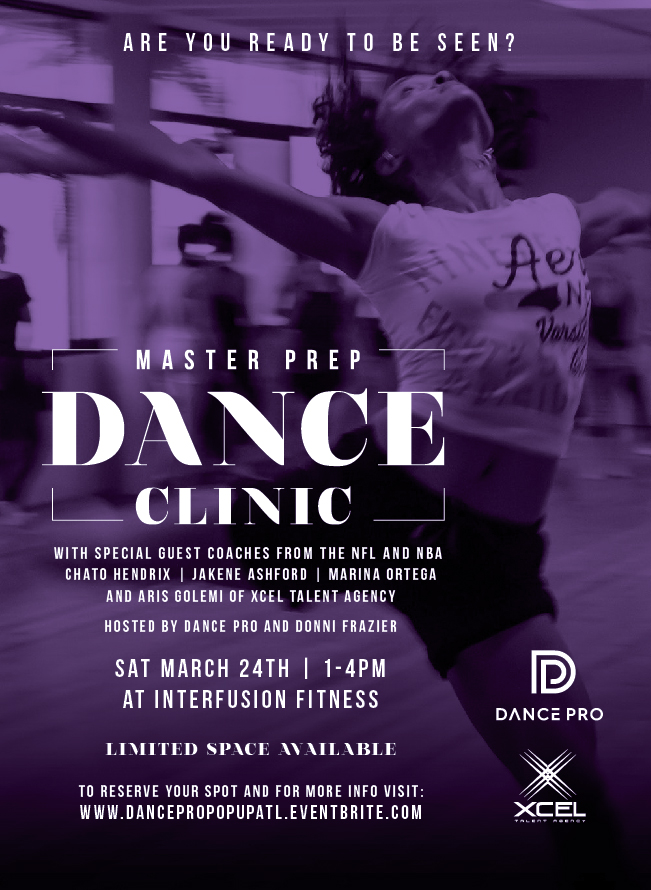 Are you audition ready?
Here's your chance to talk to the PRO Coaches and BE SEEN!
Presented by DANCE PRO, hosted by Donni Frazier
Special Guest Coaches from the NFL and NBA and XCEL Talent Agency
Jakene Ashford
Chato Hendrix
Marina Ortega
Aris Golemi
This clinic will give participants a view of what it takes to make a team as well as a glimpse into talent management.
Clinic will include:
Choreography – Participants will learn two combos: NBA and NFL styled routines
The possibility of lucky participants advancing directly into FINALS for desired team and advancement into the final round of talent auditions for XCEL Talent
Q&A with Coaches
Q&A with Aris Golemi of XCEL Talent
Registration information:
Please bring headshot/photo
Must be at least 18 years old
No walk-ups, must RSVP
Limited space available