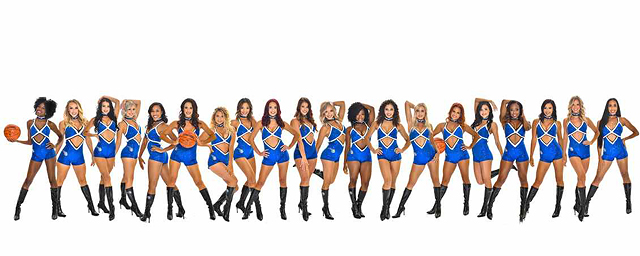 2018-2019 Magic Dancers Auditions to be held Saturday, July 21, 2018
Orlando Magic Dancer Auditions
If you would like to be placed on the audition email list to receive future updates or if you have additional questions regarding the audition process, please email your full name and contact details to magicdancers@orlandomagic.com. You may also access real-time updates by following the Orlando Magic Dancers on Twitter at @MagicDancers. Thank you for your interest and good luck this summer!
2018-2019 Pre-Audition Classes
Monday, July 16
Tuesday, July 17
Wednesday, July 18
Thursday, July 19
All classes will be held at the RDV Sportsplex in the Magic Gym beginning at 7pm each night.
Pre-registration will open soon!
First Round Audition: Saturday, July 21, 2018
Registration at 10 a.m.
Audition begins promptly at 11 a.m.
Located inside the Magic Gym at RDV Sportsplex (8701 Maitland Summit Blvd, Orlando, 32810 – 407-916-2442)
Please bring headshot, full-body shot, resume and $25 application fee
First round is closed to the public, family, and friends.
All participants must be prepared to stay as late as 8 p.m. (no exceptions).
You will not need to prepare your own performance routine.
The first round will consist of a series of 2-3 eliminations that will include freestyle, jazz technique, and hip-hop choreography.
A maximum of 30 finalists will advance at the end of this day.
We recommend that you bring snacks, a water bottle, a towel, and items to freshen up between rounds.
Participants will be judged on appearance, fitness, dance ability, style, strength and completion of movement, energy, projection, and potential.
Finalist Interviews By Appointment: Monday, July 23 and Tuesday, July 24 by appointment
Each finalist will be interviewed by representatives of the Orlando Magic.
Interviews are designed to learn more about the personality of the candidate.
Finalist will be asked about their ability to commit to a one year contract.
Each interview will last approximately 10-15 minutes per candidate.
Business casual attire preferred.
Interview times will be scheduled following the final elimination in the 1st round.
Finalists will be judged based upon speaking ability, energy, presence, maturity, ability to commit to the job, and over-all impression.
Finalist Boot Camp: Sunday, July 22 through Wednesday, July 25
Finalists will participate in jazz and hip-hop dance classes taught by guest choreographers.
Finalists will go through intense fitness training classes.
Fitness assessments will be conducted.
All nights of boot camp are mandatory (no exceptions).
The Magic Dancers Manager, Jeanine Klem-Thomas, will be observing and judging finalists based upon their interaction with the other candidates, their work ethic, their ability to 'get out of their comfort zone', and their overall performance in all planned boot camp activities.
Alumni Panel Evaluation will be conducted.
Final Audition: Friday, July 27
One final opportunity for the finalists to perform the audition routine for the judges panel.
This exciting event will be streamed live on orlandomagic.com for family and friends to watch.
The 2018-2019 Orlando Magic Dancers will be announced at the conclusion of the event.
Audition Info
Requirements:
Female Dancers who are 18 years of age or older by the audition date.
Must have previous dance training and experience in jazz and hip-hop. Tumbling skills a bonus, but not required.
Must be available for all phases of the audition process and be prepared to stay as long as necessary (no exceptions).
Must provide one non-returnable headshot and one non-returnable full-body shot (5″x7″ or larger preferred). Photos are used for identification purposes.
Professional photo is not mandatory. Photos should be a current representation of what you look like or will look like at the audition.
Must provide a current dance and professional resume (if applicable).
Must be of good moral character and successfully complete all pre-employment screening. RDV Sports is a drug-free workplace.
Must live in Central Florida or be willing to relocate.
Must have dependable transportation to rehearsals, games, and appearances.
Must have a flexible schedule and the ability to commit to the Magic Dancers' schedule, which includes but is not limited to attendance at all rehearsals, all designated home games, community, charitable, and corporate event appearances for ONE FULL YEAR. If you cannot commit for the next year, please do not audition.
Attire:
Dance or athletic half-top (stomach must be showing)
Hot pants, dance trunks, or shorts (no full or capri length pants)
Dance sneakers, tennis shoes, or jazz shoes with non-marking soles
Flesh tone hose, tights, or fishnets
Performance ready hair and make-up
What we're looking for:
Showmanship, personality, energy, and enthusiasm!
Professionalism and maturity
Dancers who are well-spoken and can represent the Orlando Magic in a professional manner at all times
Dance technique and style
Ability to pick up dance choreography quickly
Consistent positive attitude
Strong teamwork skills
Physical fitness and personal appearance
Ability and desire to commit to the job for ONE FULL YEAR
A maximum of 20 team members for the 2018-19 season