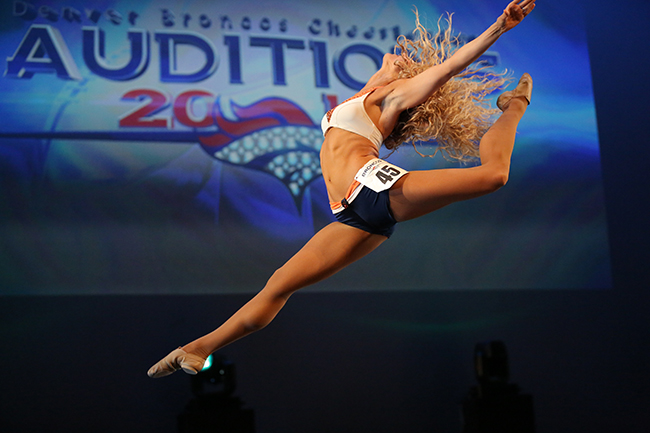 2019 Denver Broncos Cheerleaders Auditions Workshop
$85.00
Get ready for the 2019 auditions with this informative workshop led by Director Shawna Peters, Assistant Director Shelly Trujillo, and Denver Broncos Alumni Cheerleaders.
---
Date: Saturday, February 16th
Time: 9AM – 12PM*
Location: Broncos Stadium at Mile High, Cheerleader Locker Room and Rehearsal Room
What to wear: Wear athletic dance attire and dance shoes

---
DANCE PORTION
What to Wear
Across the Floor Technique
DBC Choreography
Dance Audition Techniques
Finalist Workshops
INTERVIEW & PERSONAL APPEARANCE PORTION
What to Wear
What the Judges Look For
What to Expect at Auditions
Interview Techniques
Questions & Answers
New This Year!
⇓ ⇓ ⇓
• Learn Round 1 of Preliminary Auditions
• Smaller group format
• Optional (free) Football Test workshop from 12-12:30 pm
Detailed information with directions, parking, etc. will be emailed out the week of February 11th.
*Workshop is not open to current or former members of the Denver Broncos Cheerleaders
**Registration is limited to the first 90 participants.
***Name, address and contact information provided in the checkout process will serve as registration information.