Editor's note: The 2019 audition season is right around the corner and if you are a dancer who is planning on trying out this year, you may want to consider an audition outfit by one of our longtime sponsors, Satin Stitches.
2019 Satin Stitches New Audition Styles
By Deborah Nelson, Satin Stitches
Every February our designers at Satin Stitches Ltd create new Pro cheer and dance team uniform and audition looks to present at the NFL Cheerleader Directors Conference. This year's event was hosted last week, by the Minnesota Vikings Cheerleaders and held in our home state of Minnesota!
How do we come up with fabulous new styles, you wonder?
Well, we start with brainstorming on what may be trending in the dance and cheer world, and we all come up with design ideas. Once the final designs are decided upon, our team creates the CAD patterns and then starts to cut, sew and embellish all the new garments, after fabrics are determined. We check to see how the garments look and fit, before the final rhinestones are added. Then these fabulous new styles are ready for their 'moment in the spotlight', at our Pro-Cheer photo shoot.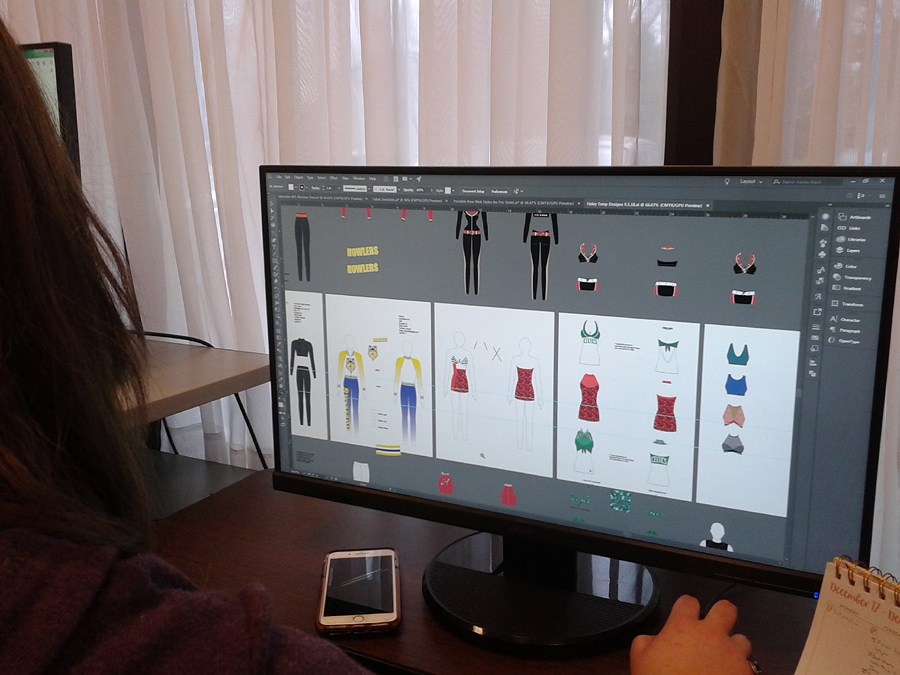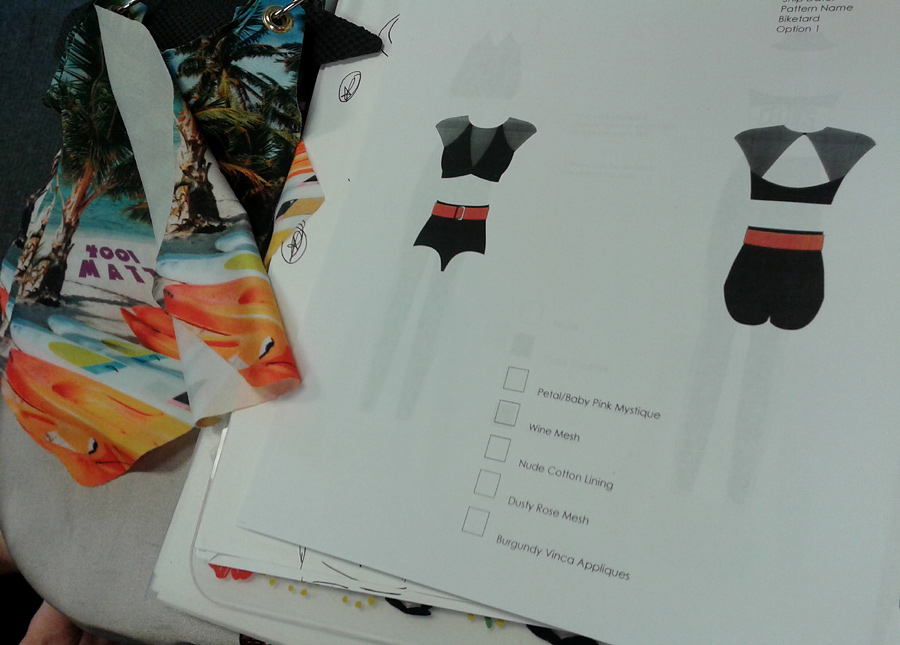 We scheduled a photo shoot with a former Satin Stitches' designer who is also a skilled photographer, hire our fabulous models, and the rest is history. We choose what photos look the best, and publish our official 2019 Look Book to distribute to all the NFL Cheer Directors and simultaneously determine pricing, fabric availability, titles with descriptions and upload all the new styles into our Web Store.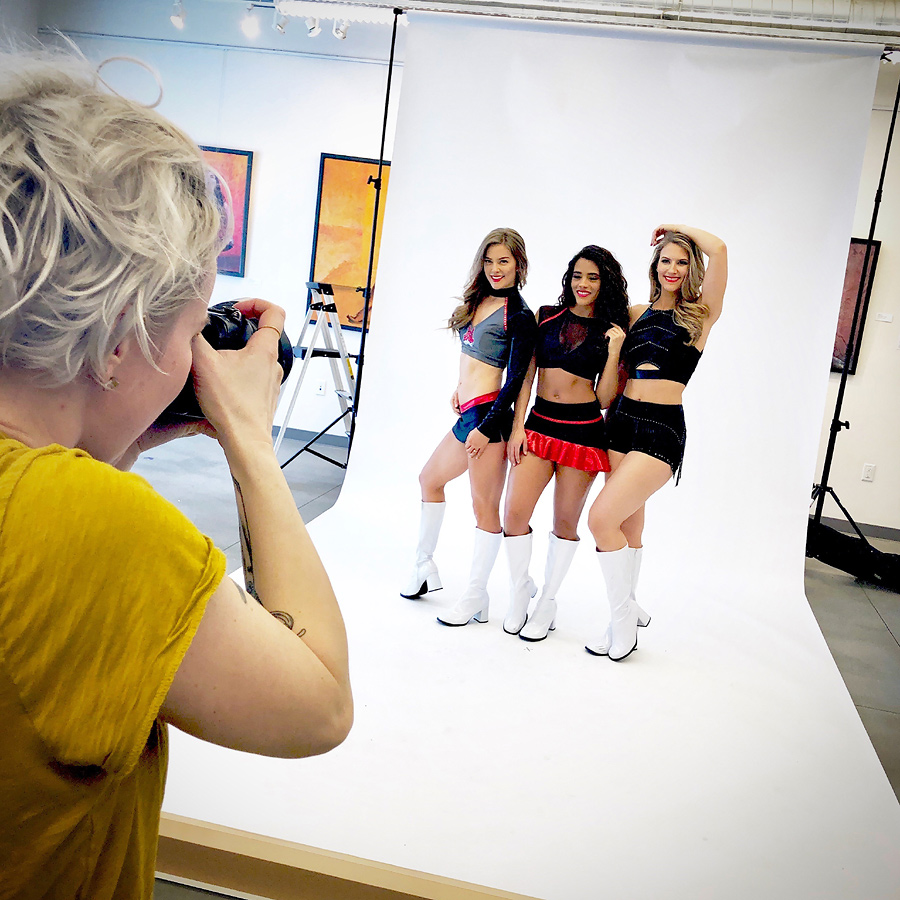 Trending this year? High-rise waistlines on shorts and skirts, along with longer crop-tops, in addition to the traditional bra-top. Sporty banding and rhinestone embellishments continue to trend, as well as lace and fringe. As seen on the Oscars Red Carpet: pink, red and blush colors are very popular, besides official sports' team colors. Sublimation fabrics and branding with team logos continue to be perfect for all teams! Check out our 'Huskies', 'Foxes' and 'Sharks' prototypes.
In our Web Store, every month we advertise a special offer. This month we are offering free shipping (with our coupon code). We also expedite most of our audition orders, so you can receive a fabulous customized outfit in even less than a week from www.shop.satinstitches.com! We don't recommend that you wait for the last moment to decide on your personal audition costume, but if you do, we've got you covered!