The Jacksonville Jaguars held their annual "Salute to Service" during their game versus the Houston Texans. The ROAR wore their camouflage tops and signature bright white shorts for the afternoon.
.
The 34 members of the ROAR are a charming group of professional women who have combined dancing talent, personality and extreme good looks into a very impressive squad. They are accessible to the ticket holders out on the Fan Plaza for a good hour pre game.
.
The NFL Salute to Service campaign leaves everyone with a great feeling and no team does it better than the Jaguars at EverBank Field. Home to Naval Air Station Jacksonville, Naval Station Mayport and several other military installations, Northeast Florida is a proud military town.
.
The Star Spangled Banner, with everyone standing, was performed by the Navy Band Southeast.  The colors were presented by a joint-service color guard. There were 150 service personnel holding a large American field flag. I heard the Air Force flyover but my reflexes were too slow to see it (haha).
.
The ROAR "Cheerleader of the Game' was three year veteran Sarah who works as a Physical Therapist.
.
Our thanks goes out to Christy Stechman Zynda, Associate Director Cheerleading, Promotions & Programs, for inviting Ultimate Cheerleaders to cover the ROAR.
.
Enjoy:
.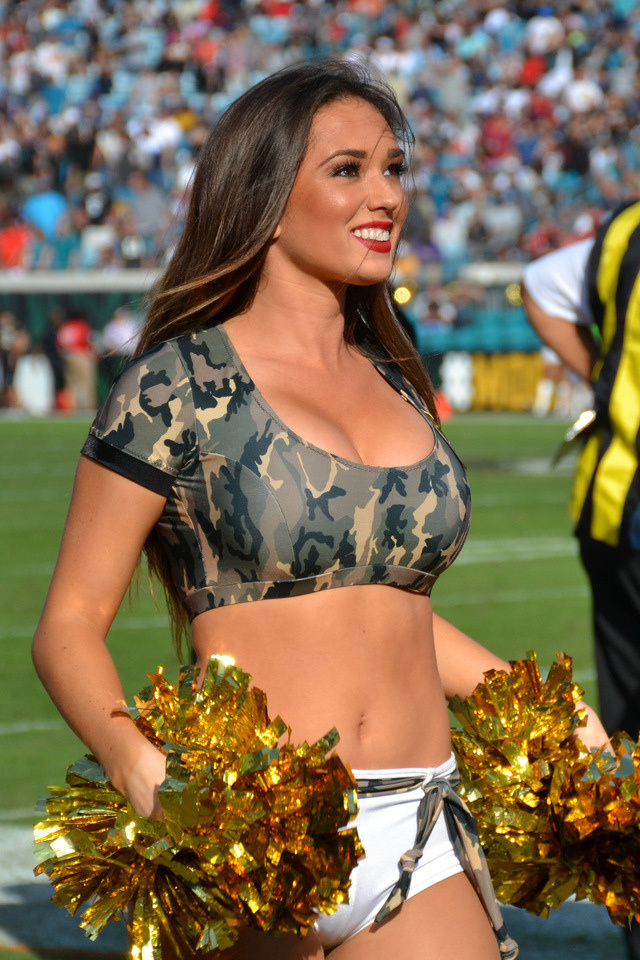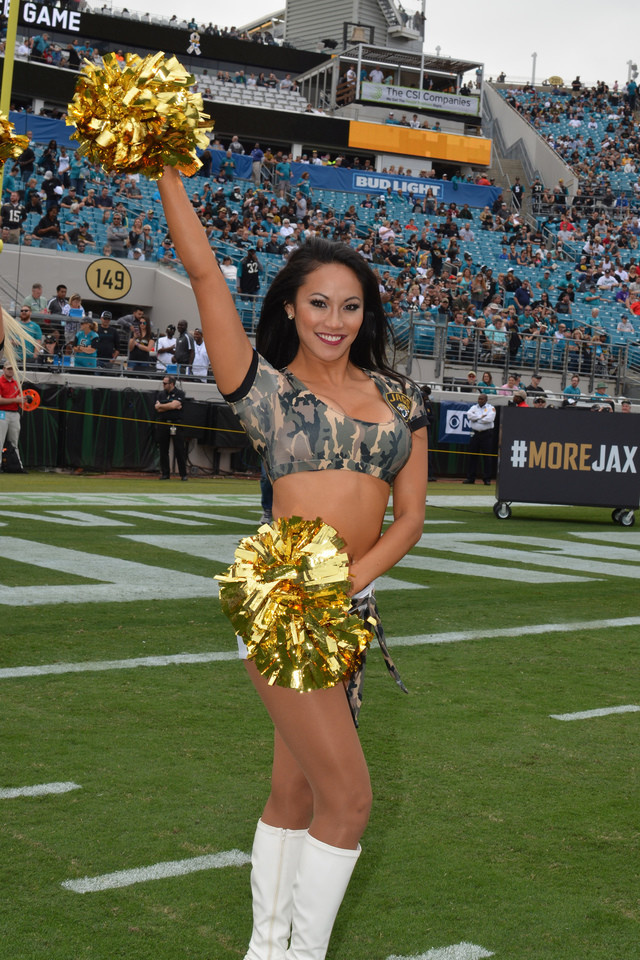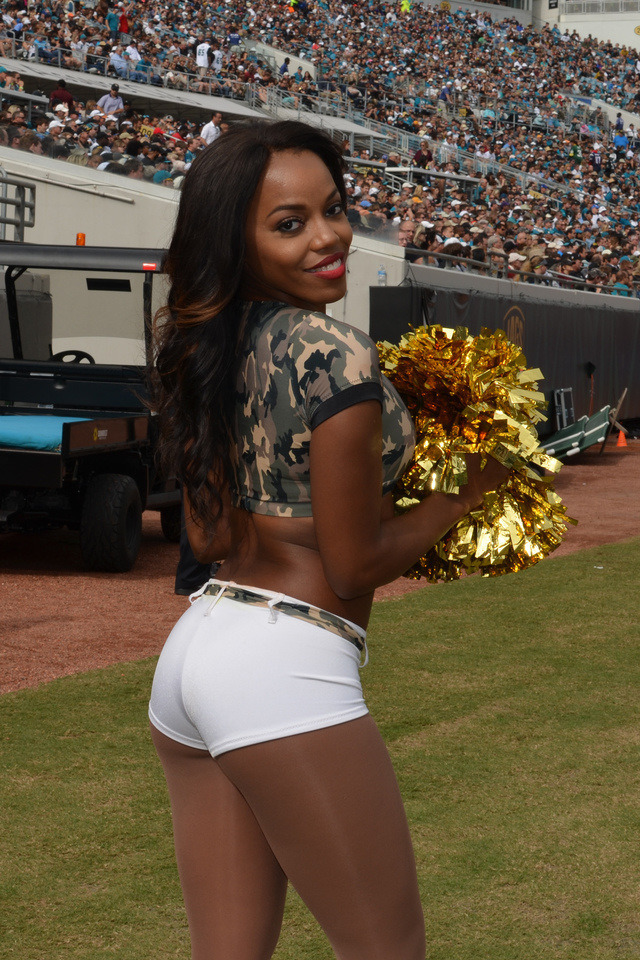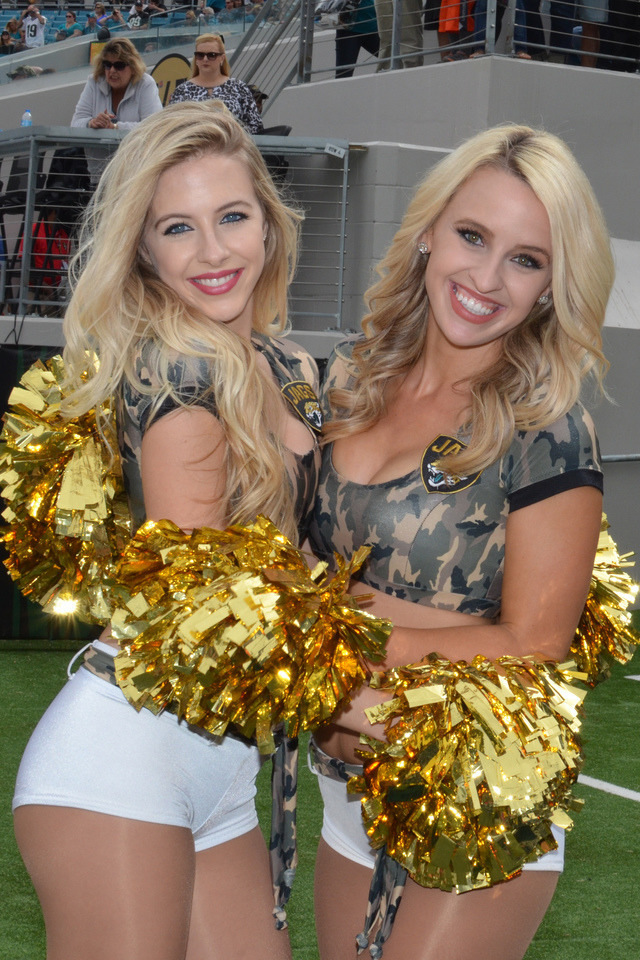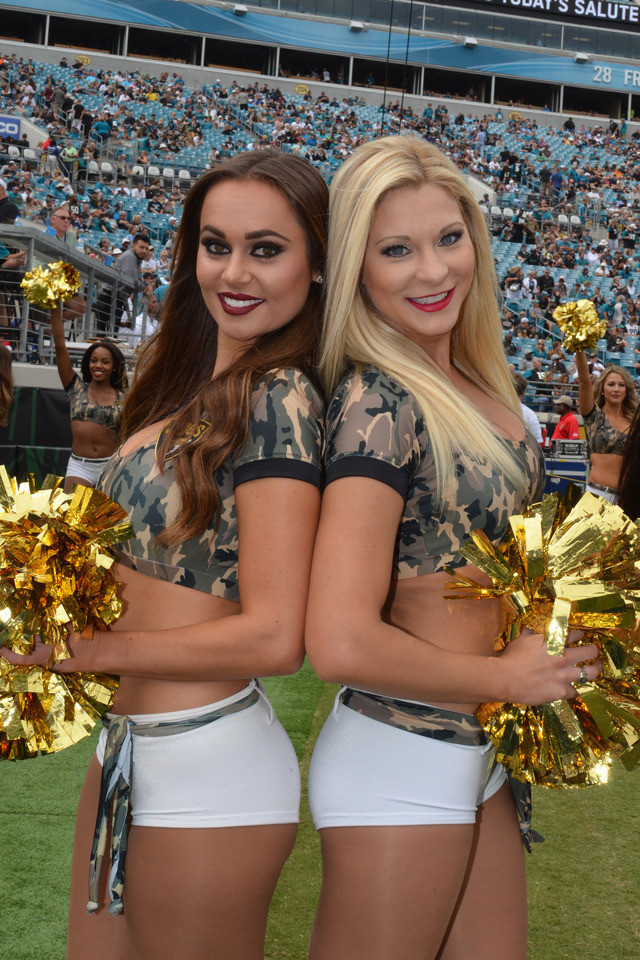 Follow up with us tomorrow for Part 2 of our coverage
Game album is HERE