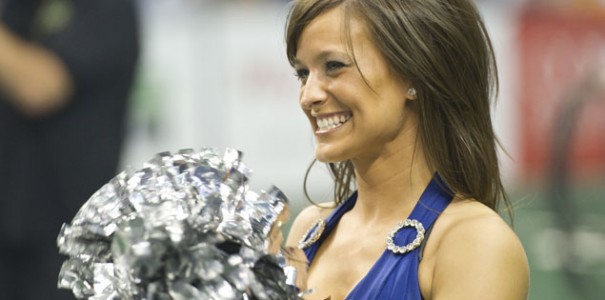 Chicago Rush
July 11, 2011
CHICAGO (July 14, 2011) — The Chicago Rush is pleased to announce that Adrenaline Rush dancer Brittanie has been selected by arena football fans to represent the Chicago Rush on the AFL Dream Team sponsored by Aaron's at ArenaBowl XXIV. She will be performing during the game as well as making numerous appearances throughout the week leading up to the ArenaBowl on August 12th.
"I'm very, very excited and thankful to have been selected by the fans," says Brittanie. "It's a great accomplishment to represent Chicago."
Brittanie is a second-year member of the dance team and lives in the suburbs of Chicago. Off the field she works as a teacher as well as a bartender.
"I am so happy for Brittanie," said Adrenaline Rush Dance Coordinator, Gloria Esposito. "She is extremely deserving of this recognition and will represent us well."
The Aaron's "AFL Dream Team" is comprised of 18 dancers from each AFL team who will perform at ArenaBowl XXIV. 36 dancers competed for the available spots as fans voted for one dancer per team at ArenaFootball.com. The dancers with the most votes were named members of 2011's Dream Team.