This past Sunday, the Denver Broncos were in town to play the San Diego Chargers.  The early November temperature was a balmy 80 degrees and the good weather must have accounted for the thousands of orange clad Denver fans who descended upon Qualcomm Stadium to escape the cold.  Or perhaps it was a chance to see future hall of famer Peyton Manning shred the Chargers defense for 330 yards and four touchdowns.  Either way, Qualcomm Stadium was a sea of orange.
A spirited second half by the Chargers kept the game's final score close, but really this game was all about Peyton Manning and the Broncos and they scored all the points they would need in the first half.
Final score: Bucking Broncos – 28, Chargers – 20.
Monday was Veterans Day and the Charger Girls wore their military themed uniforms to celebrate the occasion.  And they must have the sexiest military themed uniforms in the NFL because the weather in San Diego is pretty much great all year long, so the Charger Girls can get away with wearing more skimpy and revealing outfits all season long.  None of this parka and dance pants nonsense for us.
Hot weather and hot cheerleaders, well you get the idea.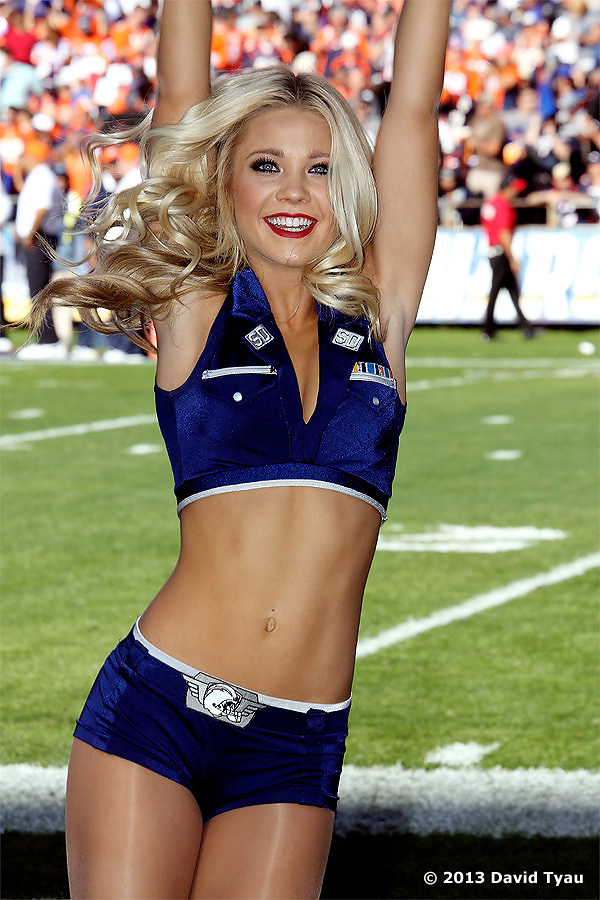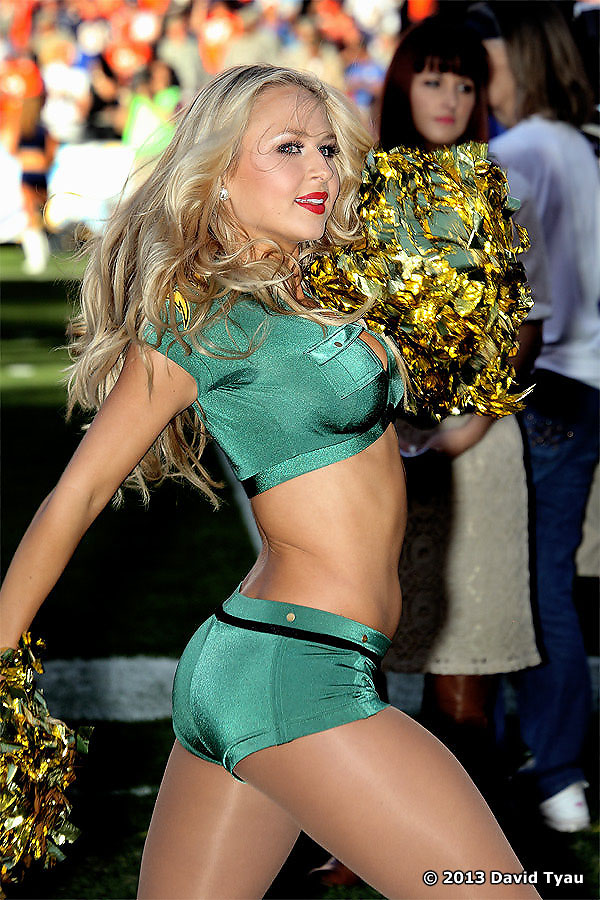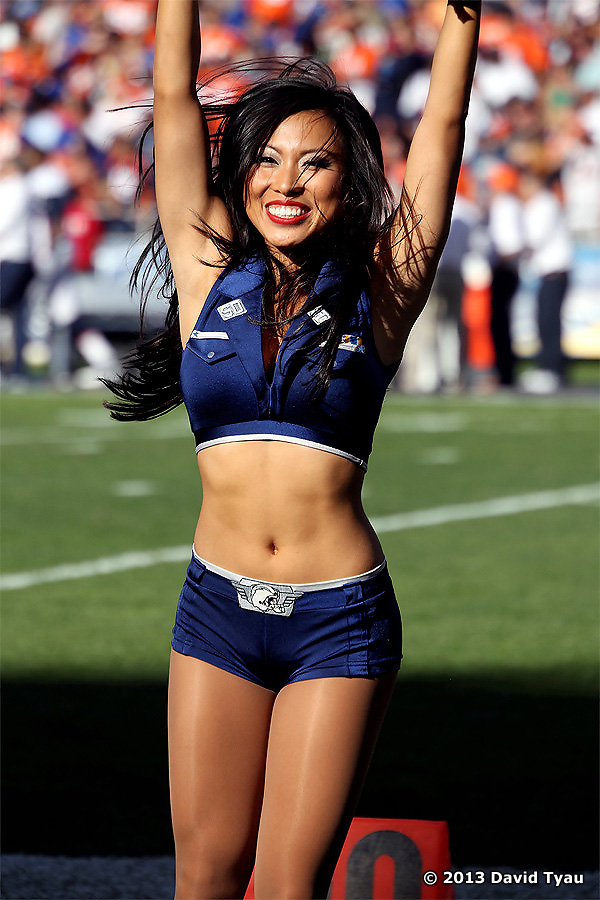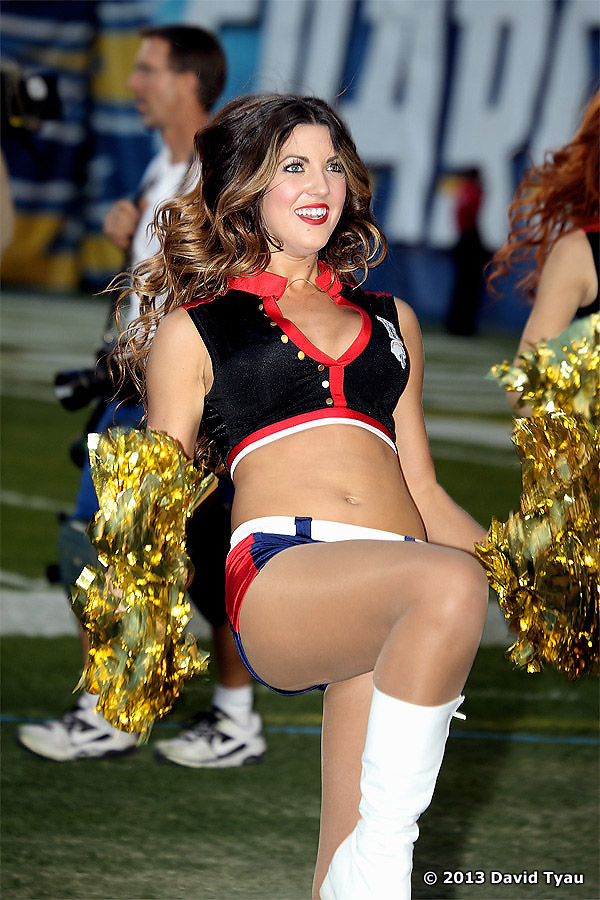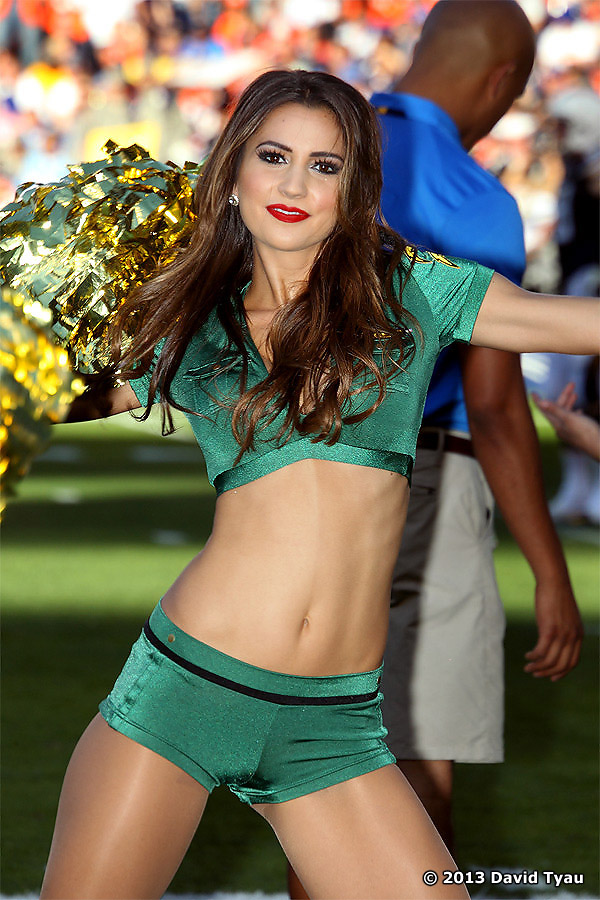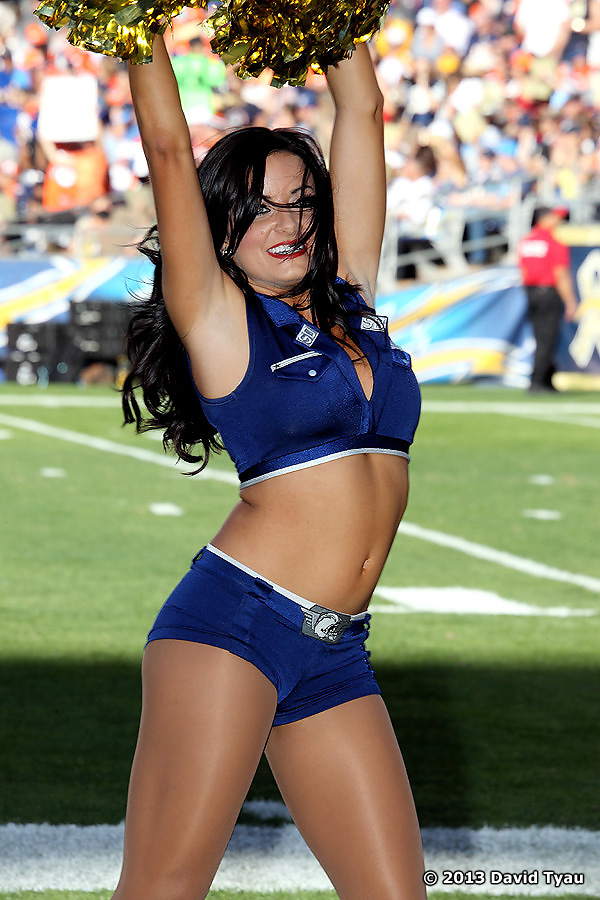 Watching future hall of famer Peyton Manning was nice.  Getting out to San Diego and supporting the Chargers was nice.  The weather was nice.  But I would have to say the highlight of my Sunday was the Charger Girls.  I always have a great time photographing "the hottest dance team in the NFL".  Hey, it's a tough job, but someone has got to do it.  And I guess that falls on me.  But I digress.
Okay let's begin this week's coverage by highlighting the Line Captains: Katelyn, Natalie, Ariel, and Kara.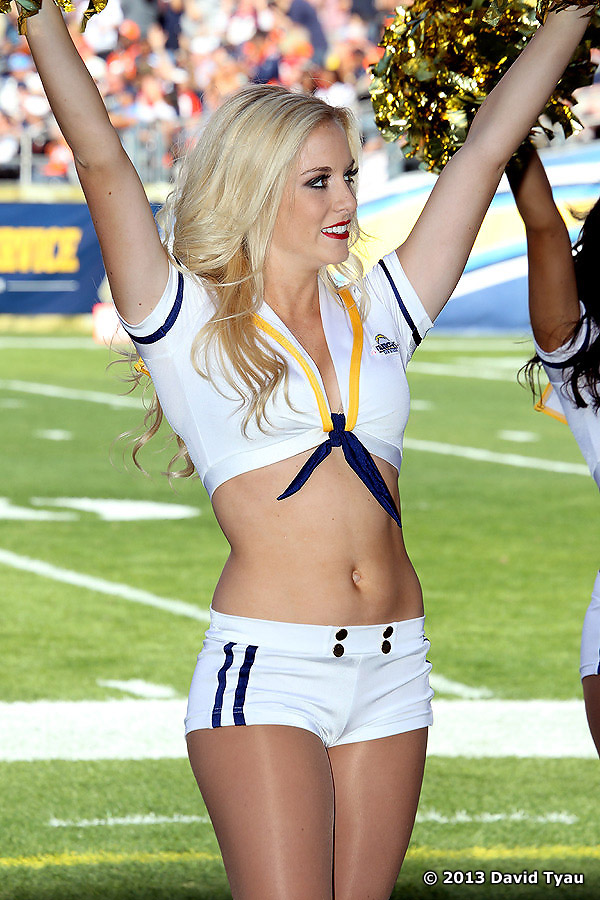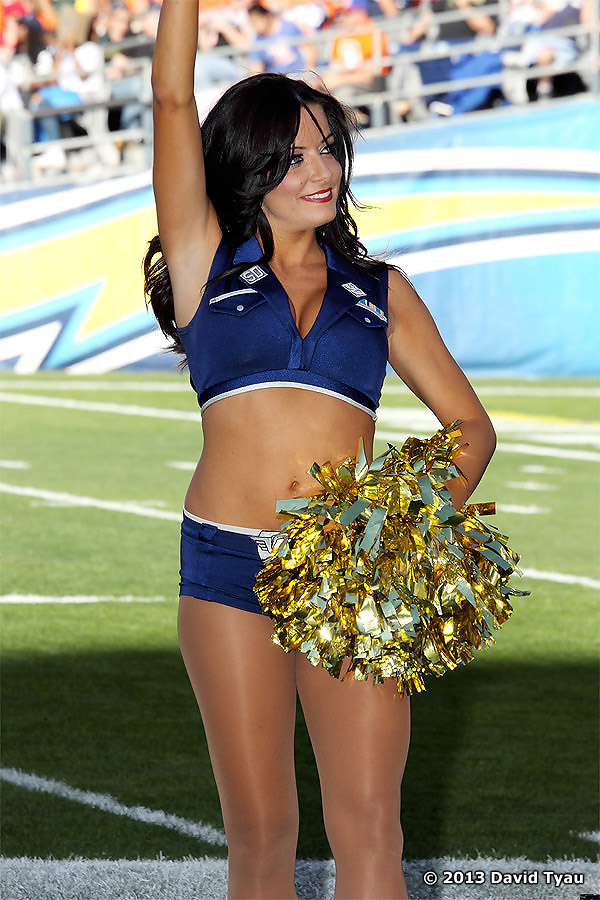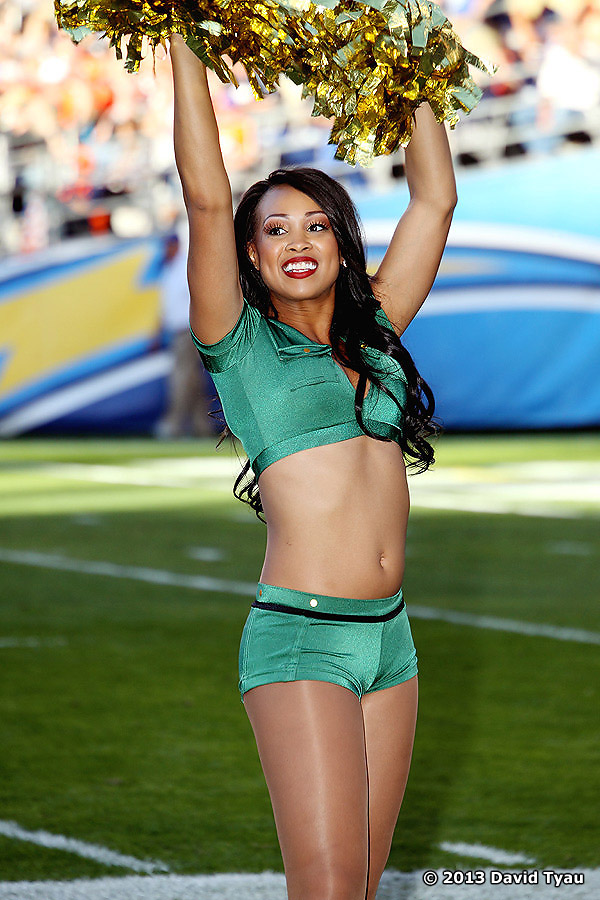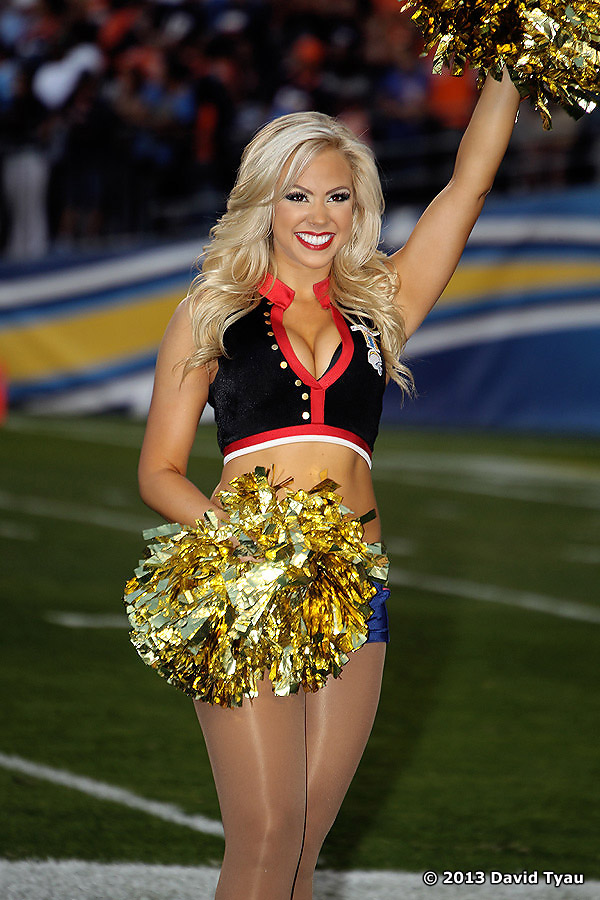 This week's Charger Girl of the Day is becoming one of my favorite Charger Girls to photograph.  She's very photogenic and a great dancer and perhaps this is why she is a second time award winner for this season.  Introducing…Hope.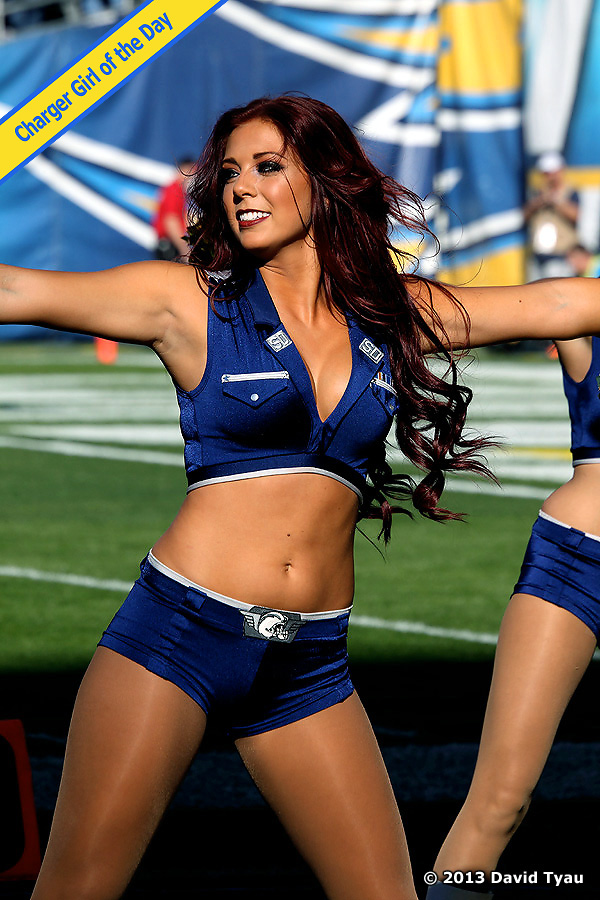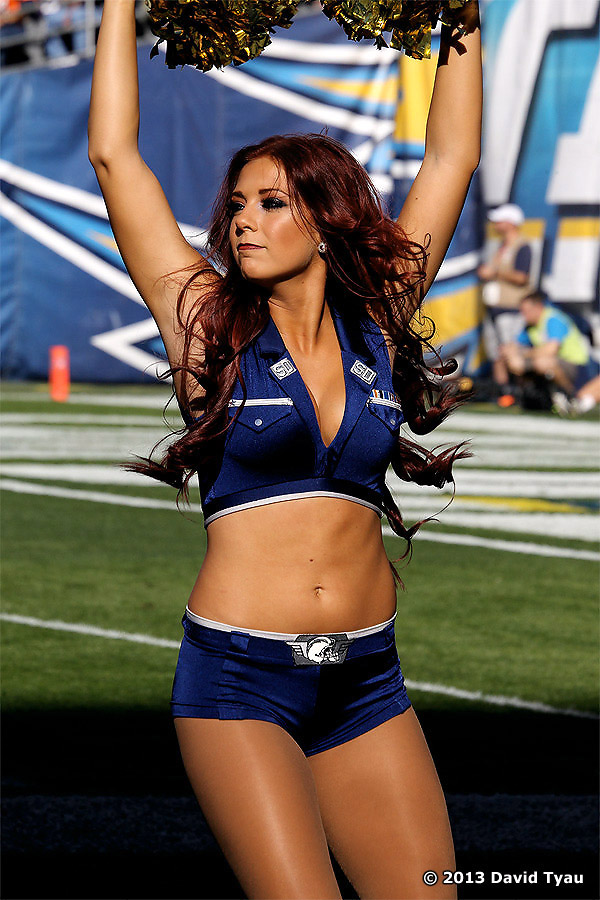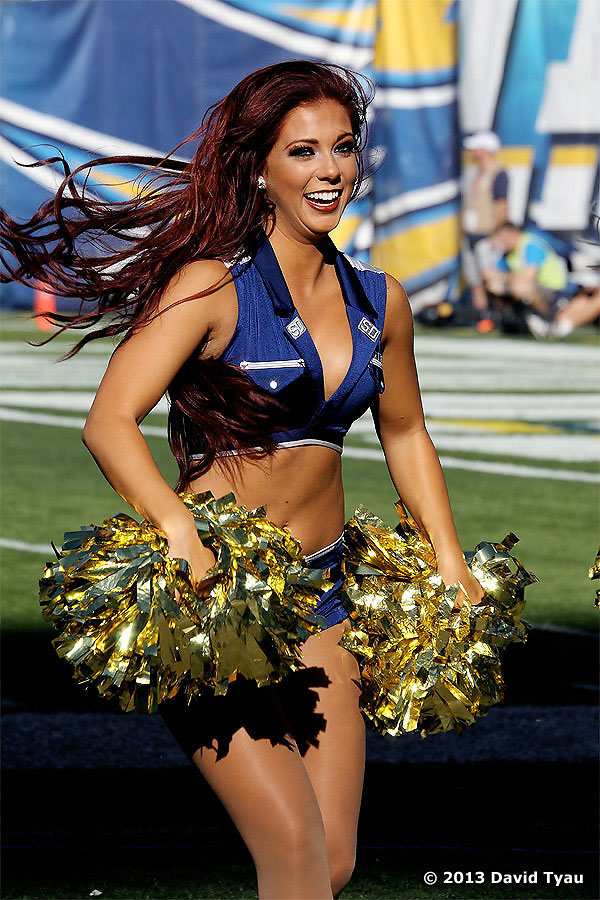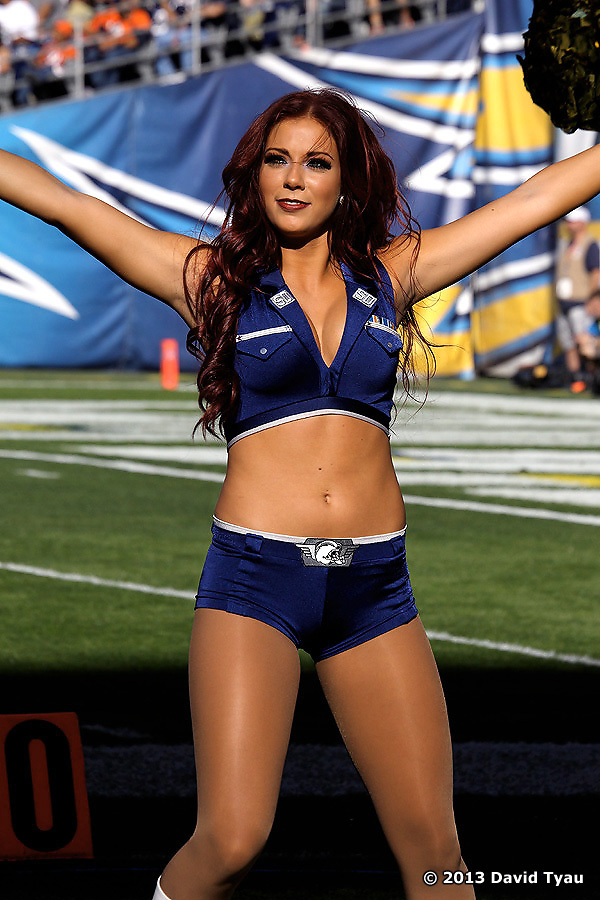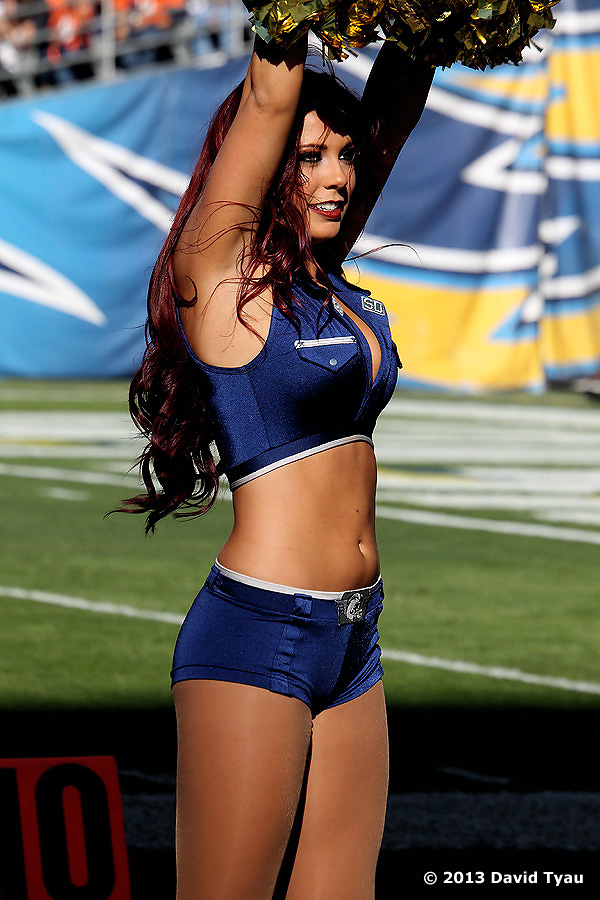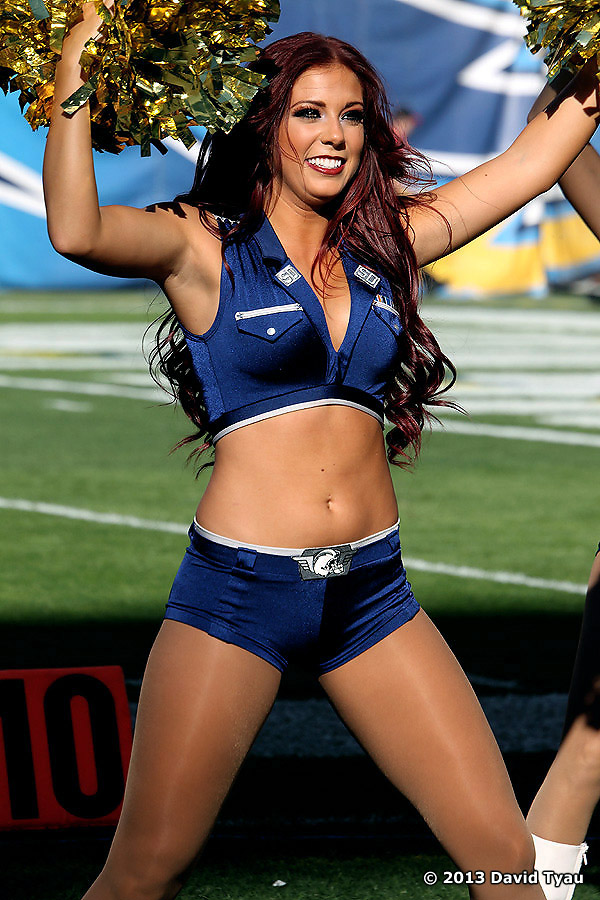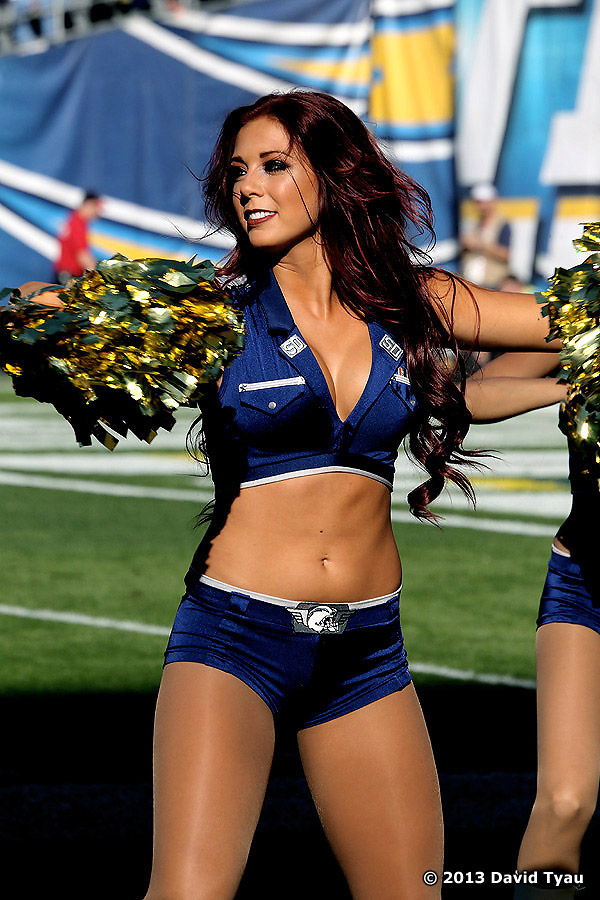 November games are always a challenge to photograph because the lighting changes over the course of a game.  Qualcomm Stadium is an old converted baseball stadium and the dark foreground shadows caused by the high lighting stanchions combined with the bright back lighting are a challenge in November.  Sometimes the results are mixed.  Oh well…we will be getting a new stadium soon (fingers crossed) and hopefully these issues will be addressed in the new design.