In this installment of From The Archives, I introduce one of my all time favorite Charger Girls, Danielle Ditonto. Photographically speaking, cheerleaders with great smiles always make for an interesting and compelling photograph and Danielle always had a smile on her face.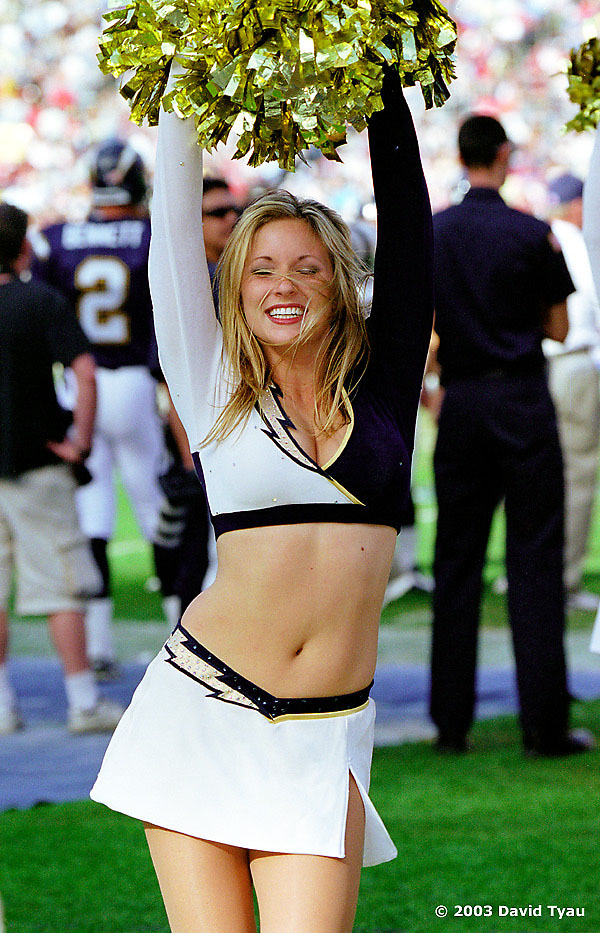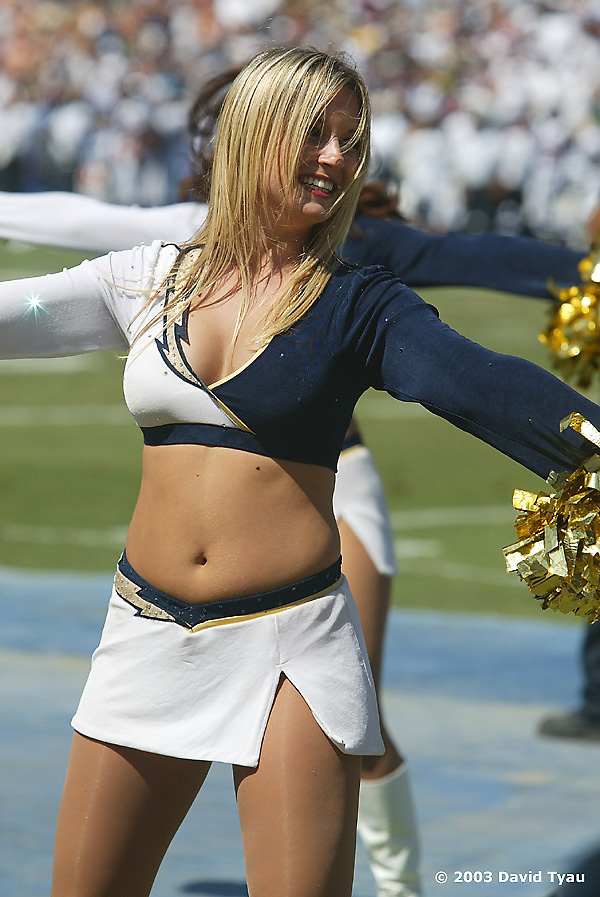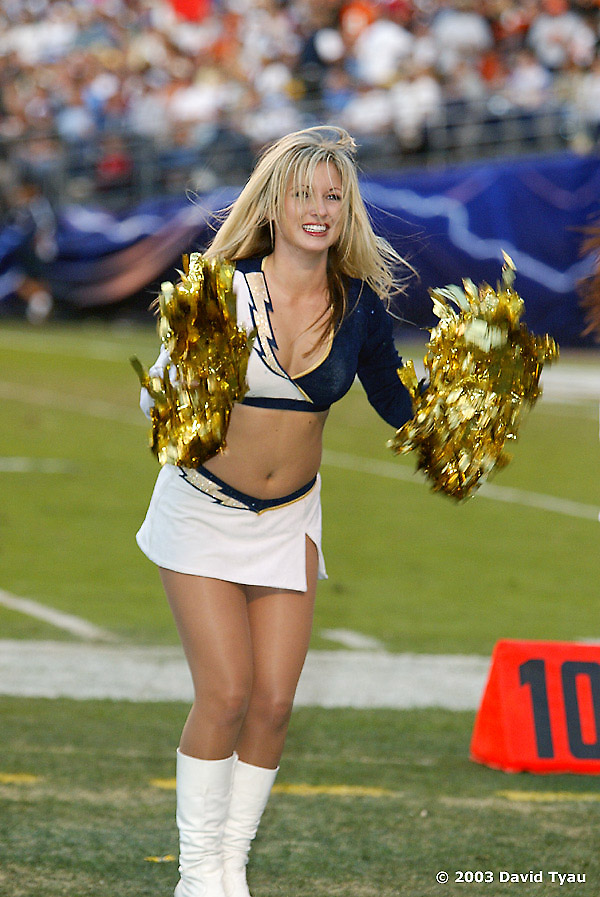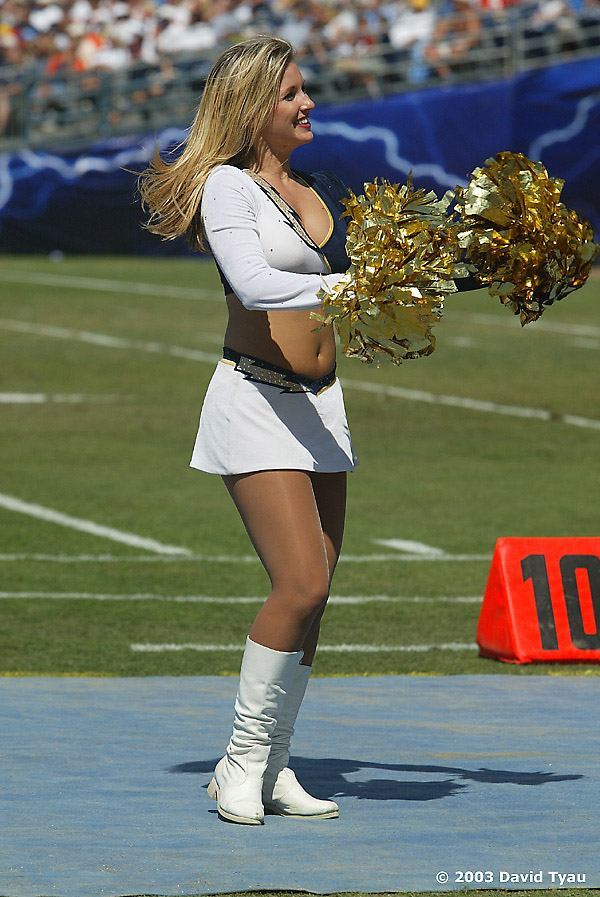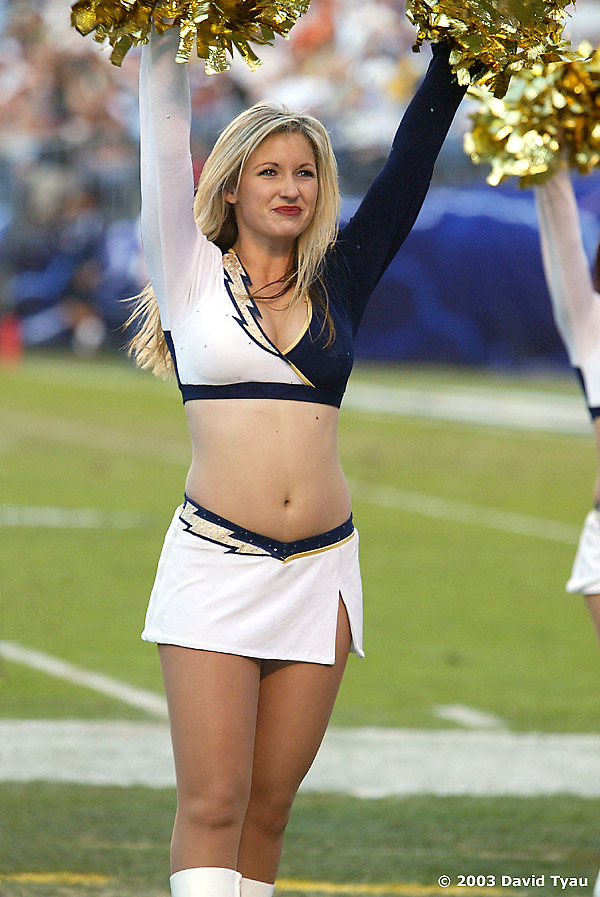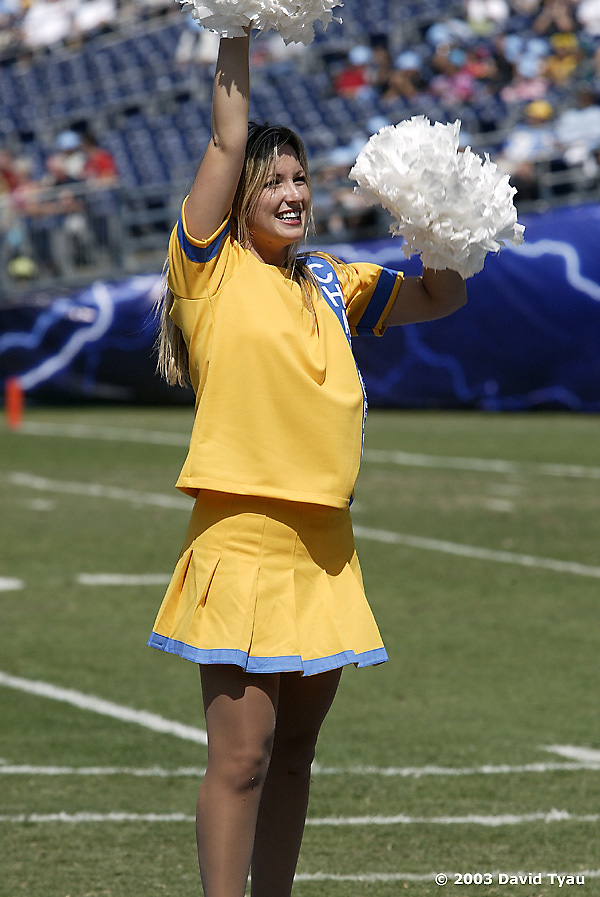 This photo of Danielle shows her in the Charger Girl throwback uniform, worn when the Charger players wore their throwback uniforms.  I don't think the Charger Girls ever wore uniforms like these officially and I was never a fan of this college style uniform.  But I included it here since they don't wear these outfits anymore and we should have a visual record of such things.
And continuing our theme of beautiful and intelligent cheerleaders, Danielle Ditonto became an accountant after she hung up the pom poms.  Wow.  And I always thought accounting was boring.