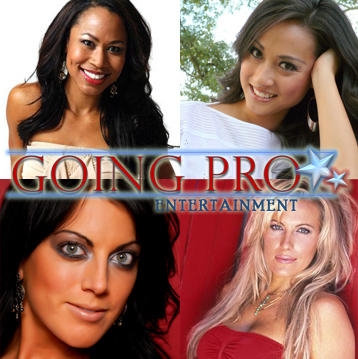 Dance & Cheer Choreography & Leadership Workshops
Saturday, July 23-Sunday, July 24, Chicago, Illinois
For cheer and dance performers, directors, choreographers and hopefuls from all levels. Learn from the pros and meet others in the cheer and dance industry during this weekend retreat in beautiful Chicago!
---
WEEKEND AGENDA
Saturday, July 23:
Cheer & Dance Leadership Workshop, 10:00am-2:30pm
All State Arena, 6920 N. Mannheim Rd, Rosemont, Illinois
Whether you are an aspiring or current coach in high school, college, semi-pro or pro levels of cheerleading and dance, this event will help guide you in your endeavors. You'll meet others in the industry while hearing from seasoned professionals. Lunch included. Presenters include directors of the NBA's Milwaukee Bucks Energee! Dance Team and the NHL's Chicago Blackhawks Ice Crew, as well as Angela King Designs and Integrity Fitness.
Saturday, July 23:
Chicago Rush Arena Football Game, 3:00-10:00pm
All State Arena, 6920 N. Mannheim Rd, Rosemont, Illinois
Go behind the scenes at one of the best game day environments in arena football. Tour the stadium, watch the dance team field rehearsal, enjoy a great, action-packed game, and socialize with the directors and coaches throughout the night!
Sunday, July 24:
Cheer & Dance Choreography Workshop, 8:30am-1:30pm
HiFi Fitness, 820 North Orleans, Suite 100, Chicago, Illinois
Ideal for current dancers and directors seeking pro style choreography, as well as future pro dancers seeking to develop performance experience. Material will include two routines in length of 45-60 seconds as well as several short sidelines in the NBA and NFL styles. You'll enjoy "Pro Tip Breaks" with advice in hair, makeup, attire, communication, fitness and more. Choreographers hail from the NBA, NFL, NHL, AFL and more.
Recommended Hotel:
Rosemont Chicago O'Hare Hotel
5550 N. River Road, Rosemont, Illinois
Across the street from Saturday facilities, transportation will be provided to Sunday events
847-678-4488 | Request $89.00 per night Going Pro single / double room rate
---
PRESENTERS and CHOREOGRAPHERS
Lois Wagner Koepke, Director of the NBA's Milwaukee Bucks Energee! Dance Team. On Saturday, Lois will present "Going Pro – What I Wish I Would Have Known Before I Took The Job!" Whether you coach at the elementary or high school level, the semi-pros or pros, there are effective coaching approaches and attainable professional goals. By learning how to run a team like a business, you will learn the difference between coaching as a mentor and coaching as a professional. Both approaches work – knowing when to use which technique is the key.
Wynne Lacey, Director of the NHL's Chicago Blackhawks Ice Crew and the IFL's Chicago Slaughter Dance Team. On Saturday, Wynne will present "Emotional Intelligence: Getting the Most of Yourself and Your Team." As a professional director and life coach, learn how to define your optimal success as an individual and as a team. Break through learned patterns and behaviors and empower yourself to achieve new opportunities. On Sunday, Wynne will present sideline choreography that can fit various entertainment settings.

Brandon Sobotka, Integrity Fitness, Sports Performance Consultant for Indiana University, North American Director of Community Programming for the Global Fitness Challenge. On Saturday, Brandon will present techniques to challenge your team for optimum performance. Well rounded in the scope of business, fitness and sport, Brandon understands profit and loss, leadership, people, performance turnaround, programming, customer service, training and development, integration and retention. His techniques will aid you in understanding how to challenge and drive people in a fun and purposeful style.

Pierce Hutchings, Personal Trainer, HiFi Fitness. On Sunday, Pierce will lead the group in a fun, challenging boot-camp style work out. Take this work out back to your team and learn how to set team and individual goals in the areas of fitness and nutrition.

Gloria Esposito, Director of the AFL's Chicago Rush Adrenaline Dance Team. Gloria was a 4-year NBA dancer and captain in Chicago. As a member of the Chicago Rush Dance Team, she was selected to the AFL All Star Dance Team. She continues to perform in the Chicagoland as a member of the Brooze Brothers and contributes as a staff member of Wynning Teams. On Sunday, Gloria will teach an NBA-style routine.

Laura Eilers, Director of the SIFL's Richmond Raiders "Lady Raiders" Dance Team. Laura was an NFL Cheerleader for 6 seasons, 5 years in Kansas City, where she was a captain, and 1 year in St. Louis. Laura performed in 7 countries with the Armed Forces Entertainment, cheered at the NFL Hall of Fame Game and represented a special tour for NFL Mexico. She was a 4-year instructor for Universal Dance Association, is the current choreographer for University of Richmond and was recently crowned Ms. Virginia United States 2011. On Sunday, Laura will teach an NFL-style routine.

Angela King Designs Go Wild! Wear. AKD is the international leader in cheerleading and dance fashion for 21 years. Founder Angela King Twitero has created looks for the Denver Broncos Cheerleaders, Chicago Luvabulls, Chicago Adrenaline Rush, Chicago Blackhawks Ice Girls, Tampa Bay Buccaneers Cheerleaders, San Francisco 49ers Gold Rush, Los Angeles Laker Girls and more. On Saturday, AKD will present "Creating A Brand: What Your Attire Says About Your Team." National sales director Laura Eilers will discuss how professional attire during performances as well as rehearsals can change the dynamics of your group. Learn how to define your team's look, work within a budget and fund raise for costuming. View the Go Wild! Wear collection on both Saturday and Sunday, and receive a 10% discount on future orders.