The Philadelphia 76ers will hold the final round of auditions for the 2009-10 Sixers Dancers at Chickie's & Pete's (1526 Packer Avenue, Philadelphia, PA 19145) on Monday, July 13. The 30 semi-finalists that advanced past the first-round of auditions will compete for a spot on the team beginning at 7:00pm
The event is free and open to the public.
All finalists will perform as a group followed by performances in groups of four. The Sixers Jr. Dancers and Alumni Dancers will perform as well throughout the evening.
Sixers public address announcer Matt Cord will emcee the event. Special guest judges include CBS-3 sports reporter Don Bell, NBC-10 anchor Dawn Timmeney, NBC-10 sports reporter John Clark, CSN anchor Marshall Harris, 100.3 the Beat's radio hosts Charlamagne and Pooch, 610-WIP radio broadcaster Hugh Douglas, one of the East Coast's top advertising and editorial photographers Michael Spain-Smith, and Pete Ciarrocchi of Chickie's & Pete's.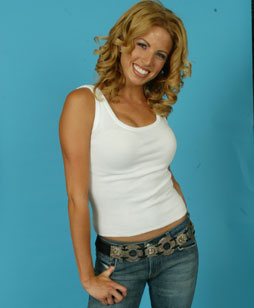 Under the direction of new Coach and former Sixers Dancer Dayna Nadler Hafetz, the Sixers Dancers are entering their 14th season as an integral part of the 76ers game entertainment package. The Sixers Dancers represent the 76ers organization at home games and many of the promotional and community appearances throughout the year.
During her seven years as a Sixers Dancer, Dayna had the opportunity to perform at both the NBA All-Star Game in 2000 and NBA Finals in 2001. Also during that time, she has performed alongside Will Smith, Destiny's Child, Pink, Ludacris, and appeared on MTV's Rock and Jock, ESPN Pro Dance Special, as well as various Comcast commercials and television specials.