I have been photographing cheerleaders since my college days at UCLA.  Through the years, I have attended many USC vs UCLA football games and have had the honor to photograph several of these titanic struggles between the Good and the Evil. I have to say that USC has arguably the finest cheerleaders/dance team in college football.  Certainly the USC Song Girls are the most renown.  And in this installment of From The Archives, we take a look back to 1996 and 1998 and feature one of the most memorable USC Song Girls, Erin Gielow.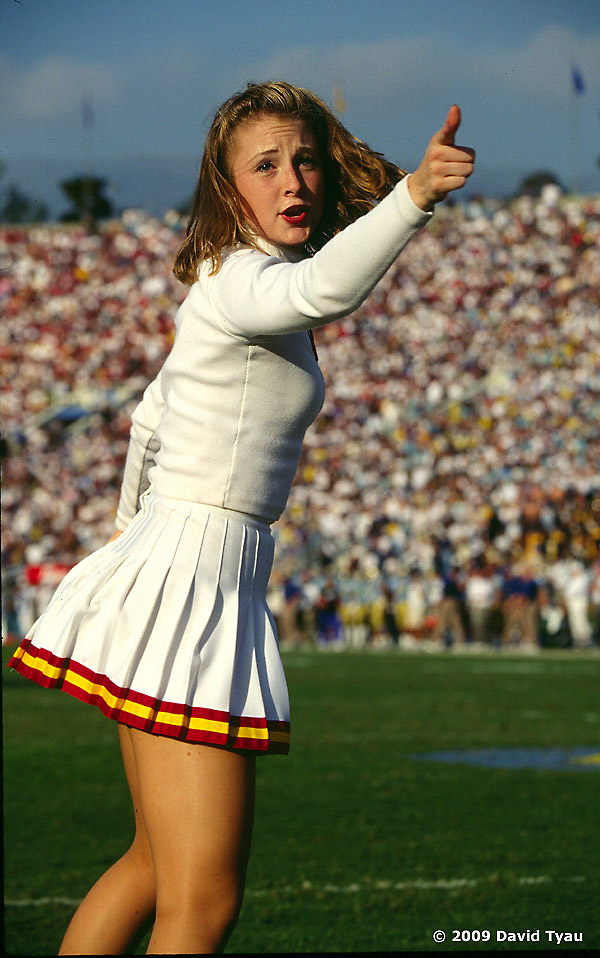 Why was she so memorable?  Well, she had a certain flair and personality that shined through her dancing, a special quality that all exceptional cheerleaders possess.  She was one of those cheerleaders that just demanded your attention. (And yes, I know they are called Song Girls!)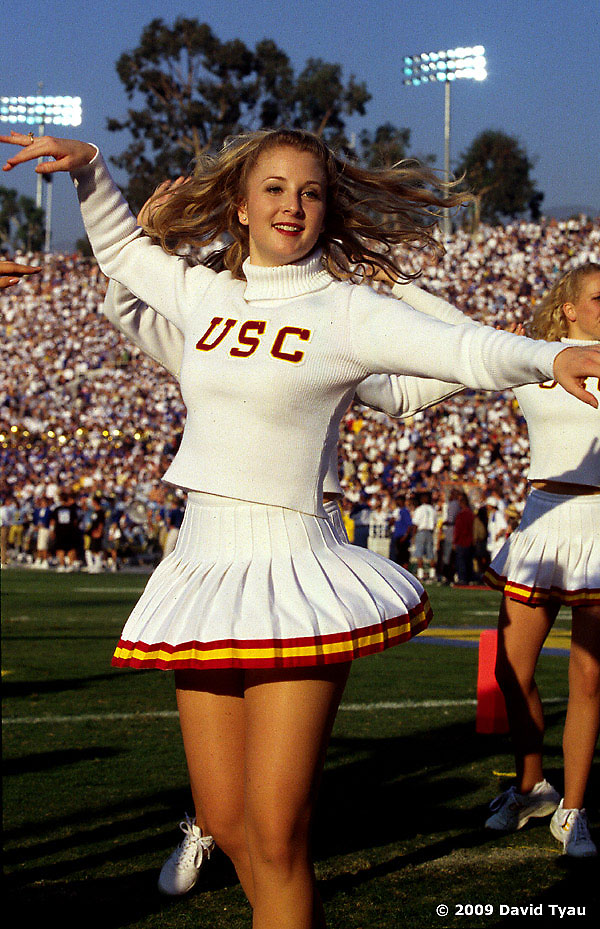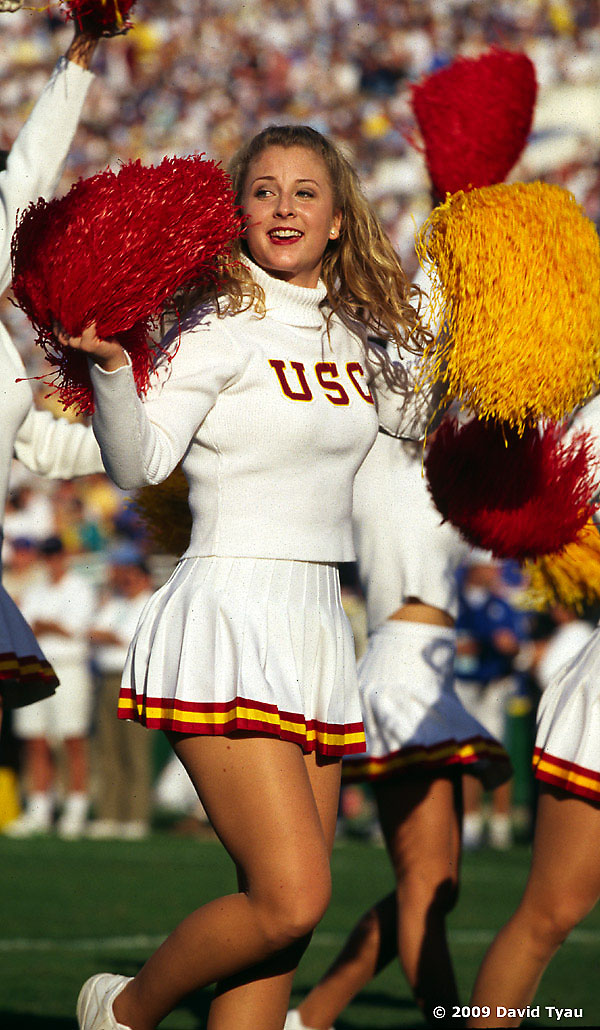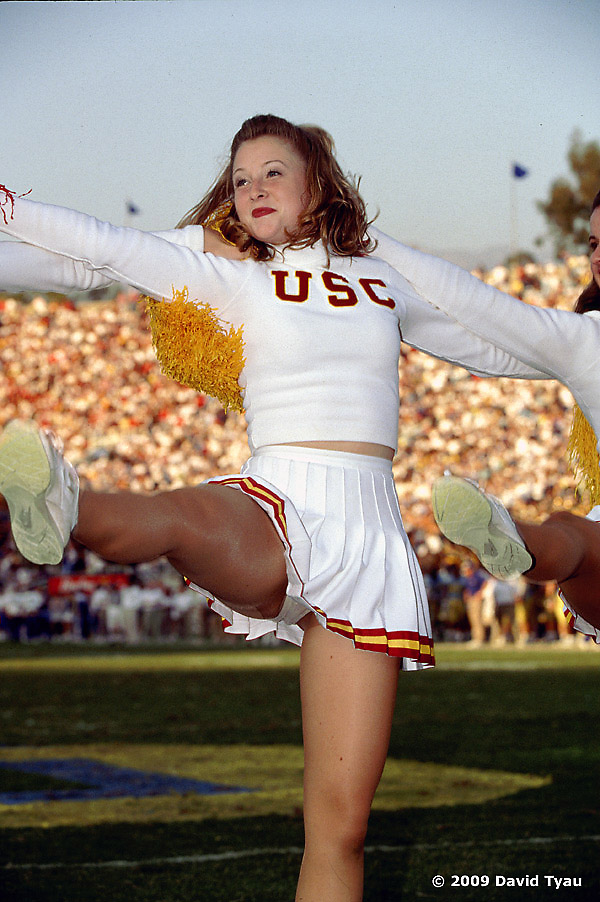 Beauty and brains.  I did a search on the internet before writing this article and discovered that Erin is currently employed as a lawyer, which reinforces the perception of cheerleaders as being very motivated and achievement oriented.
And on a footnote, unfortunately for Song Girl Erin…UCLA beat USC those two years that these photographs were taken.  GO BRUINS!