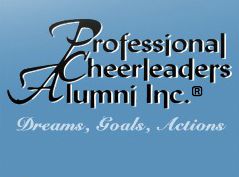 The Professional Cheerleaders Alumni, comprised of former Professional NFL Cheerleaders, are launching the Third Annual Audition Prep Class to prepare ladies (17 & over) interested in auditioning for professional or semi-professional cheerleading or dance teams. Many pro teams in Jacksonville begin holding auditions as early as February for the 2010 season, and these NFL Alumni are offering their experience and advice to help make the cut.
Training classes are held twice a week from January through March at Bailey's Powerhouse Gym on San Jose in Jacksonville. Bailey's has partnered with Professional Cheerleaders Alumni (PCA) again as their official gym, offering the use of their state-of-the-art facilities for classes. PCA, in turn, is offering this class free to Bailey's members.
The Audition Prep Classes will include techniques needed for auditions such as turns, kicks, and basic dance steps. Darlene Clancy, Director of the Audition Prep Classes says "Our classes offer an inside edge that only alumni of professional teams can give. We have an exciting program lined up, including hair and make-up consultants to show the ladies how to apply and select colors which will compliment their skin tones. A trainer from Bailey's will discuss the importance of exercise and nutrition. During each class our alumni members will offer feedback, answer questions, and teach choreography."
The President of Professional Cheerleaders Alumni, Kristin Doakes, says "In the past two years over 100 participants have taken our Audition Prep Classes. It has become a mentoring program for me and our alumni members who volunteer, giving participants one-on-one advice about auditions, what to expect, and how to make a positive first impression. It's an honored opportunity to watch them transform and grow, especially their confidence. Past participants have said that even if they didn't make the team they are auditioning for, they have grown from the experience we teach in classes."
For more information, or to register for the Audition Prep Class, go to www.ProCheerleadersAlumni.com.