Yes, it's time for another list. This time it's Professional Cheerleaders who are authors.
Lindsay Brin – St. Louis Rams Cheerleaders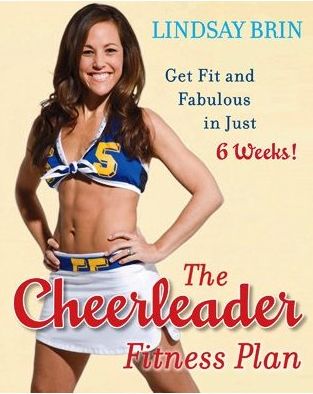 The Cheerleader Fitness Plan: Get Fit and Fabulous in Just Six Weeks!
Cheerleaders are the ultimate symbol of youth, beauty, strength and sex appeal-what woman wouldn't want to look like one? Now, with the help of The Cheerleader Fitness Plan, you can get the body of your dreams-no gimmicks, no starvation, and no props. Former NFL cheerleader and fitness expert Lindsay Brin has been helping women achieve healthier minds and bodies for over fifteen years. Using her comprehensive six-week plan, any woman can achieve their ideal weight, whether it's a busy mother of three eager to get her body back, a twenty-something woman just getting started on a fitness program, or an avid exerciser interested in trying something new.
Alise Cayen – Los Angeles and Oakland Raiderettes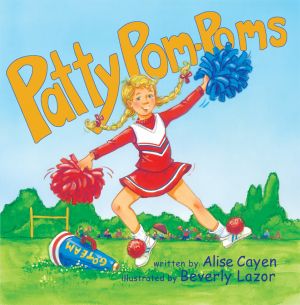 Patty Klapinsky would give anything to be a sports star like her brothers — to belong to something — but she can't seem to find her niche. Encouraged by her brother, Patty goes to one of his football games and is mesmerized by the cheerleaders. The very next day, Patty gets to work, making her own pom-poms and practicing every day in order to be the best she can be! The big day for cheerleader tryouts finally arrives and Patty knows that she has what it takes to be a great cheerleader. Does Patty make the team? What lessons does she learn along the way?
Sandra Colton – Los Angeles Laker Girls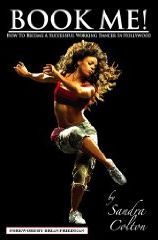 BOOK ME! How To Become A Successful Working Dancer In Hollywood
BOOK ME! GIVES DANCERS THE BLUEPRINT TO A SUCCESSFUL CAREER IN HOLLYWOOD! If you have the desire to be the most sought after dancer working today, then BOOK ME! is your bible! The art of navigating the competitive Hollywood entertainment industry is outlined by industry expert Sandra Colton in a way that no other has created for dancers. Filled with Sandra's Sick Tips and secrets to success, BOOK ME! puts dancers on the fast track to getting booked solid in Hollywood. With a foreword by celebrity choreographer Brian Friedman and packed cover-to-cover with stories of over 60 working dancers and 50 top choreographers, BOOK ME! is the best how-to book on becoming a professional working dancer ever written!
Erika J. Kendrick – Chicago Luvabulls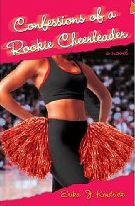 Confessions of a Rookie Cheerleader: A Novel
A savvy young music exec for Rockstar Records, Hannah Love has a glamorous apartment and a tight pack of equally fine friends. But luxury and loyalty can't protect her from a broken heart, courtesy of her super-rich fiancé. To recover, Hannah accelerates her already high-octane life by pursuing a fantasy she's had since childhood: to become an NBA cheerleader for the Chicago Diamonds. As she juggles promoting the hottest singer on the rise, dodges advances from Rockstar's ultra-slick VP, and puts her body and her will to the test during cut-throat tryouts for a spot on the Diamond Dolls squad, she receives the full attention of the team's star player, Max Knight. Though the Dolls are strictly forbidden to date players, the heat between Hannah and Max builds on the sidelines. But as catty cheerleaders plot against her, and her boss at the record company secretly negotiates a merger that could leave her jobless, Hannah discovers that it may take much more than the lust for a hot man to hold her steady. It may take his love.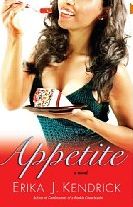 With her exotic looks and killer body, Kennedy Lee is a rising star in the reality TV and soap opera worlds. Now she's really hit the big time and landed a role on the hugely popular daytime drama America's Next Sweetheart.
As this great news coincides with Kennedy's birthday, her friends take her out for a wild night on the town. So wild, in fact, that the next morning Kennedy wakes up with a hard-bodied hunk in her bed, a vicious headache, and no recollection of how this gorgeous guy ended up beside her–naked. Not only that, but it's her first day at the new gig, and Page Six has already chronicled her previous night's exploits, calling her "America's Next Lush." Now Kennedy must endure dirty looks on the set, abuse from the soap's bitchy diva, and the shocker that the guy who broke her five-year celibacy streak is none other than her co-star, Jesse James. As she battles catty actors, snarky production assistants, malicious gossip, and her growing appetite for food and sex, she struggles to fit in, find her true Prince Charming, and eat a slice of red velvet cake without any guilt.
Angela King–Twitero – San Francisco 49ers Gold Rush and Director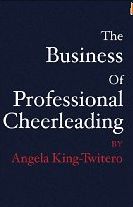 The Business of Professional Cheerleading
A pro sports team. A pro dance squad. An audience. Is that all you need to make cheerleading magic happen? In The Business of Professional Cheerleading, author Angela King-Twitero goes beyond choreography and routine straight to the heart of any successful cheerleading team: the well-honed business skills and professional management style of a first-class team director. In this concise and practical guide to professional cheerleading management, former pro cheerleader Angela King-Twitero covers nearly every aspect of team development, from image definition to business ethics. Readers will love King's direct language, innovative ideas, and the hands-on worksheets she has added to turn plans into action. King details how to attain and maintain sponsorships, how to tackle image creation, branding, and "damage control," and how to develop a stellar marketing strategy that will get the word out. . .and bring the crowds in! For everyone who has thought of entering cheerleading management, and for those who are already in the business but want to further develop their professional skills, The Business of Professional Cheerleading is a must-read. A unique and invaluable addition to the canon of professional development literature, The Business of Professional Cheerleading outshines general business manuals that fail to address the topics integral to cheerleading management, and outdates much conventional wisdom on the subject. It is the perfect addition to a company library or personal collection, and may even find a spot on your trophy-filled mantle!
Wendy Murphy – New England Patriots Cheerleaders
And Justice for Some: An Expose of the Lawyers and Judges Who Let Dangerous Criminals Go Free
In this clarion call for the victims' rights movement, lawyer and media commentator Murphy argues that our society's efforts to ensure that no innocent man is convicted are allowing legions of criminals to go free. The victim's rights movement seeks to enact laws that give victims greater access to justice; though victims may file suits against criminals in subsequent civil trials (as did Ron Goldman's family in their wrongful death suit against O.J. Simpson), criminal trials reduce victims' role to State witness. As such, victims frequently find themselves on trial in the court of public opinion (as was Kobe Bryant's accuser), paradoxically forced to defend themselves against the accusations of the accused. Though an excellently and righteously argued point, some of Murphy's solutions seem counteractive at best, such as a plan for victims' attorneys to go up against defense lawyers, a likely way to ramp up the circus-like atmosphere of high-profile trials, which Murphy is also against.
Suzette Scholz, Stephanie Scholz, Sheri Scholz – Dallas Cowboys Cheerleaders
Deep in the Heart of Texas: Reflections of Former Dallas Cowboys Cheerleaders
Not recommended. Just included to make the list comprehensive.
Cindy Villarreal – Dallas Cowboys Cheerleaders – Houston Oilers Cheerleaders (Director)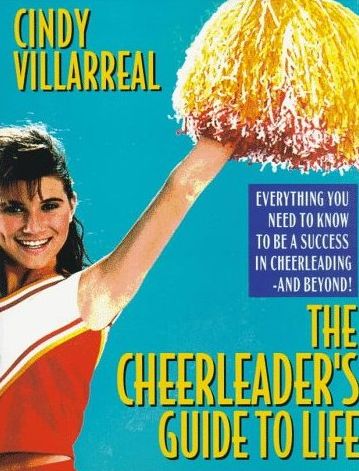 The Cheerleader's Guide to Life
A former Dallas Cowboy Cheerleader offers step-by-step procedures for cheerleading hopefuls, providing advice on nutrition and fitness, interview guidelines, and applying cheerleading skills to a career.
[World Cheerleading Hall of Fame]
Yaa Whitmore – Atlanta Hawks Dance Team, Knicks City Dancers, Philadelphia Sixers Dancers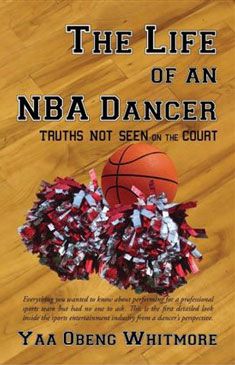 The Life of an NBA Dancer: Truths Not Seen on the Court
The Life of an NBA Dancer: Truths Not Seen on the Court takes an introspective look at the true politics dealt with behind the scenes of a sports organization. This book also addresses several of the taboos about dancers and professional athletes in the sports industry. In addition to the truths and the myths involved with performing for and working within the entertainment industry, this book teaches a variety of skills needed for aspiring rookie and veteran dancers interested in auditioning for professional sports teams. Learn about the sacrifices and time commitment needed to succeed in the sports industry. Also gain an understanding of the earning potential available and the required health and fitness practices.
Okay, who did I leave out or forget?