Okay, remember this photo of former Baltimore Ravens Cheerleader Shea? He was at the Redskins Cheerleaders Finals earlier this month and he was there to cheer on his former Ravens teammate Sarita.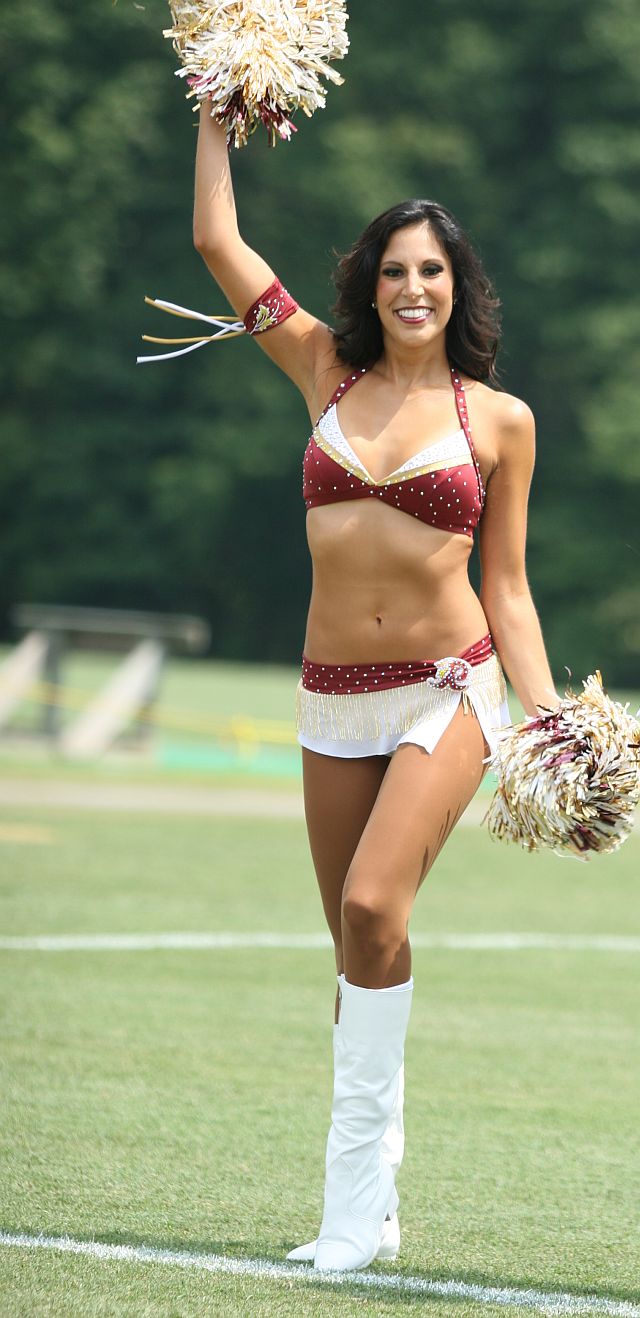 Nothing to see here, right? I mean I'd also cheer on Sarita (and Jamilla and Talmesha and Buffy and the Ashleys….you get the idea.)
Eva Ena and Sarita at the end of the 2007 season.

Sarita when she was with the Buffalo Jills.
But actually there is more to it. You see Shea and Sarita are engaged. There's an engagement party next month, and the wedding will take place this November in Rochester, NY.
Shea's already retired from Cheerleading so he could focus on law school. He graduates next month. Sarita says she most likely hanging up the poms after this season. It will be her 6th in the NFL: two each with Buffalo, Baltimore and Washington.
An NFL Cheerleader marriage is not completely without precedent. A couple of years ago the Ravens had a husband and wife on the team, but it is pretty rare.
We want to congratulate Sarita and Shea and wish them nothing but happiness and success!