Hardcourt Halloween: NBA licenses sexy 'dance team' costumes
By Adam Tschorn
Los Angeles Times
October 4, 2012, 10:32 a.m.
Since the NBA season officially gets underway the day before All Hallows Eve, perhaps it's fitting that one of the National Basketball Assn.'s latest licensing deals is for women's Halloween costumes.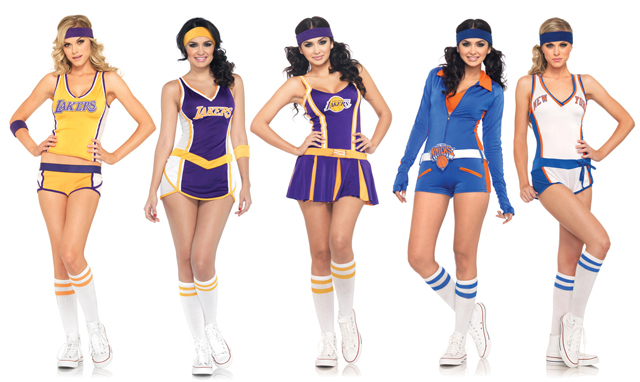 Described by the NBA as "dance team costumes" (as opposed to, say, "sexy team groupie costumes," or "sexy cheerleader uniforms"), the collection includes body-hugging, leg-baring riffs on the uniforms of five teams: the Boston Celtics, Dallas Mavericks, Miami Heat, New York Knicks and Los Angeles Lakers.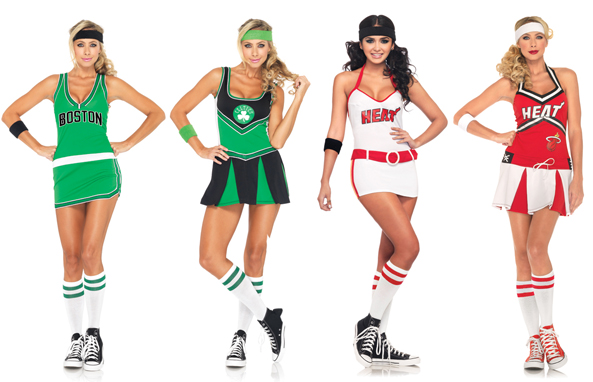 The three-piece 100% polyester costumes, which consist of a top, a pair of color-coordinated knee-high athletic socks and either a super-short skirt or hotpants, are being sold nationwide through Party City's retail stores and website and retail in the $50 to $60 range.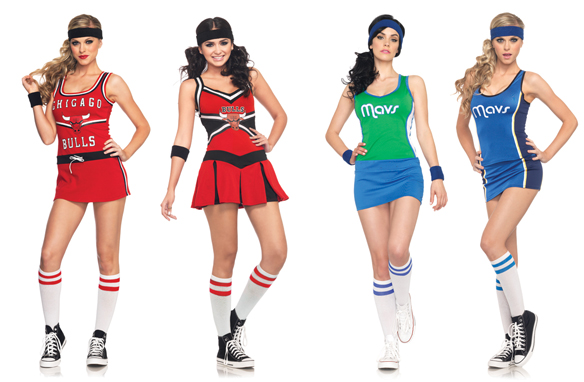 There's a Los Angeles connection deeper than the sexy Lakers uniforms, too. The licensee behind the costumes is L.A.-based, family-owned lingerie and costume company Leg Avenue, which creates costumes under license for all kinds of entertainment properties including "Flashdance," "Top Gun," and new for 2012, "Grease." (The company's motto? "Leg Avenue … No one does sexy better!")
The new Halloween costumes are just the latest in a range of efforts by professional sports leagues to acknowledge — and cater to — their female fan base, including team-inspired high heels (licensed by the NBA) and a Swarovski-crystal-encrusted T-shirt created by Marchesa co-founder Georgina Chapman for New York Jets fans, that was unveiled by the NFL on Oct. 2.