So I was perusing the news the other day, and came across as story about a local dance studio in Northern California, whose students will we performing halftime at a local university. The studio is Dance Academy USA,which is under the artistic direction of one Jane Carter.
Jane Carter…Jane Carter…Jane Carter…I know I know something about Jane Carter. But what is it?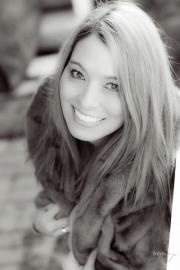 DUDE! That's Jessie's mom!
And then it all came back to me. All about Jessie's mom, and everything Jessie told me a few months ago, and how this is THE GREATEST mother/daughter story to hit Ultimate Cheerleaders EVER. Y'all know how I am always on the hunt for twins/sisters/mother-daughter combos for our "relatives" page. My only excuse for forgetting about this is I am easily distracted and somebody must've waved a shiny object in front of my face.
First let's start with Jessie. Such a sweet girl, that Jessie. Nice in a completely non-annoying way. She looks all intimidating in this photo. Soooo not her personality.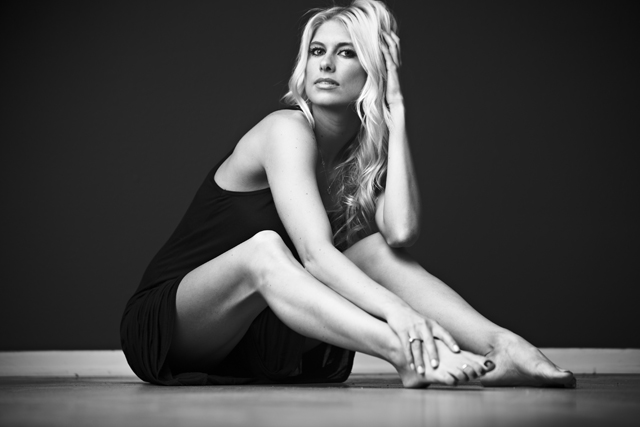 Jessie danced for the Los Angeles Clippers for two seasons (2008-2010).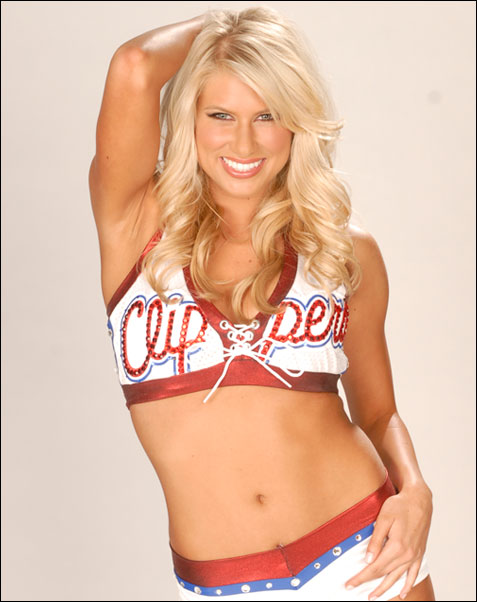 I think she was all of 18 when she made the team.
Then she was with the Charger Grls for a season (2010-11).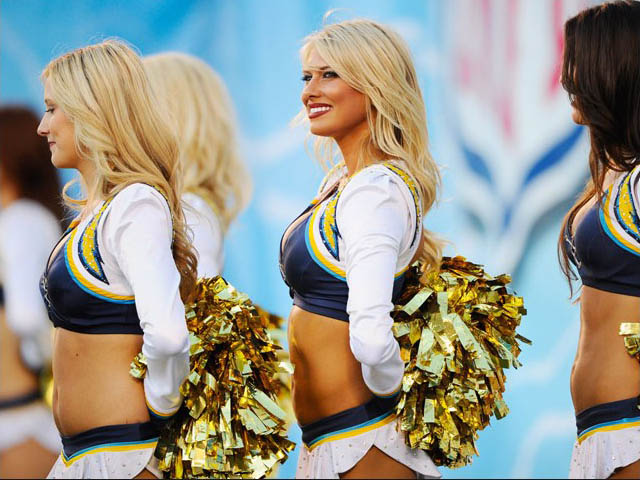 After a season off to focus on school, Jessie got itch to get out there again. She had a little over a year before graduating from college, and decided she wanted to experience dance team at the college level. So she auditioned for, and was selected to the world famous Song Girls from the University of Southern California. That's something new. A college dance team with an NFL/NBA alum in the ranks.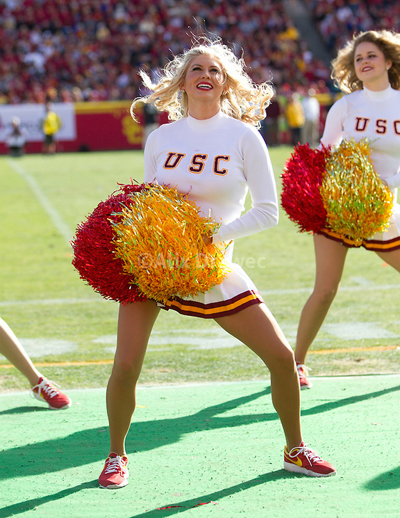 She was on that team last year (2012-13). There's no telling where she'll turn up next, but I am convinced she's not finished dancing. It's in her blood.
Which brings me to Jessie's mom, Jane. As I mentioned above, Jane is the Artistic Director of Dance Academy USA. In addition to Jessie, Jane, and her husband Jim have two other daughters; Jamie and Jodie. Jane, Jim, Jessie, Jamie, and Jodie. I've seen pictures of the five of them together, and they look like the photo that comes with the frame.
Jim, I am informed, is the only one who can't dance. Not even a little.
I'm keeping my eye out for Jamie and Jodie.
But back to Jane. This was Jane back in the day: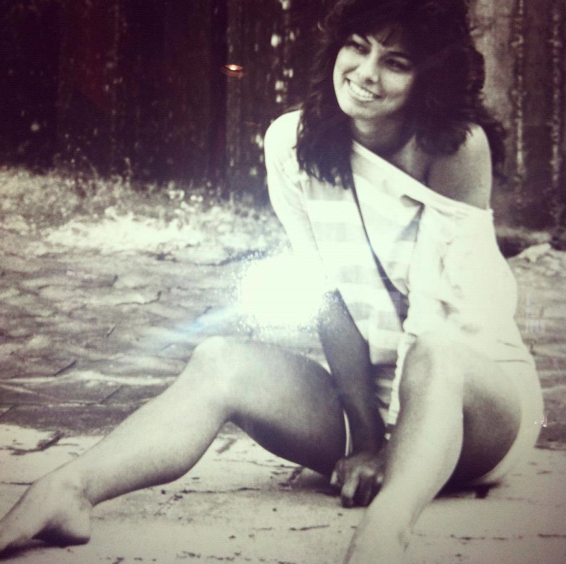 Like her daughter, Jane, also danced for both the NBA and the NFL. However, it was not for the Clippers and the Chargers. Jane was a Northern California girl, so her experience centered around that area. She started off with the San Jose State Spectrum Dance team in 1983-84. (To this day, Spectrum alumni are consistently selected for the NFL, NBA, and AFL.) A year later, she became a Golden State Warrior Girl.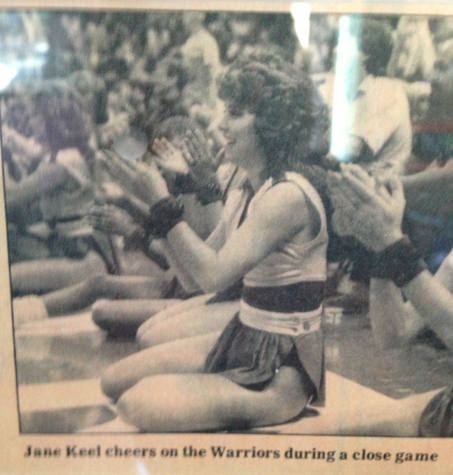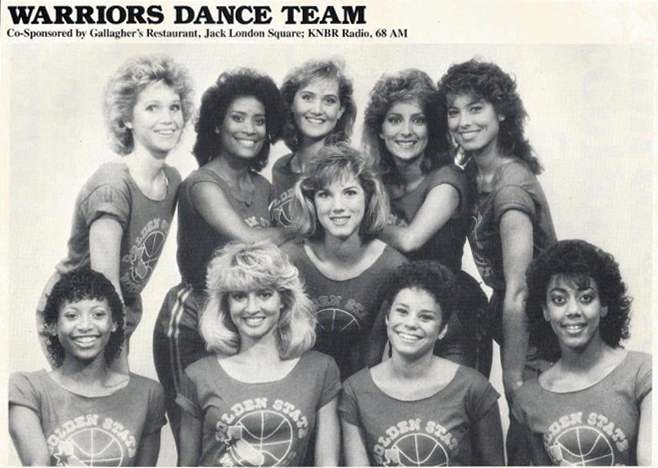 She performed with that team for two years before spending a year with the San Francisco 49ers Gold Rush.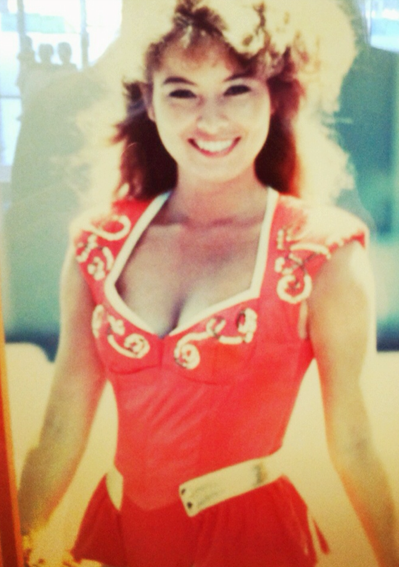 After that, she retired from her career as a pro sports entertainer and opened Dance Academy USA. A couple years later, little Jessie was born, and the rest is history.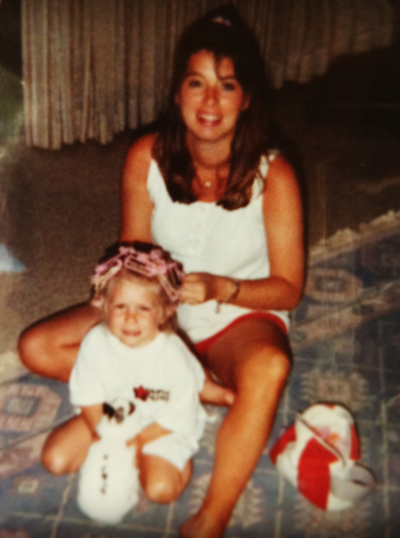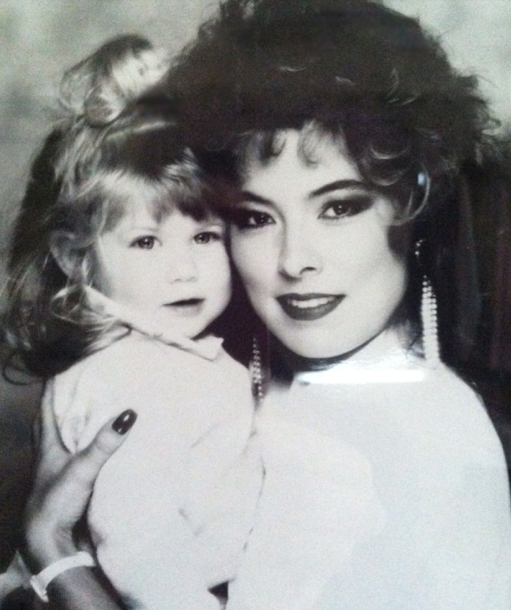 These days Dance Academy USA keeps Jane plenty busy. It's one of the largest. most successful studios in the region. They have 40 instructors, and over 1600 students. They teach hundreds of classes each week. Successful? You better believe it.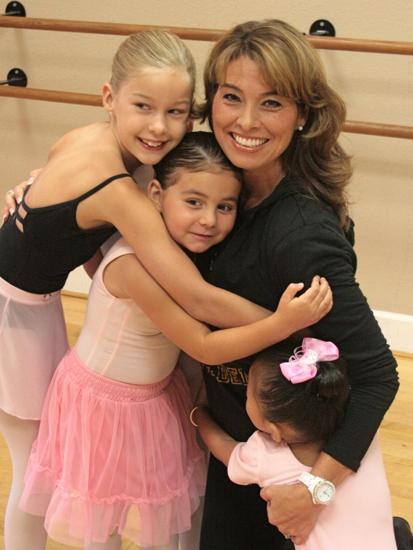 But back in the day, it was glam all the way. I have so many questions for Jane about what it was like back then, but if I sit down to figure them all out, this post will go on the shelf yet again. So for now, let's enjoy the pics. Many thanks to Jessie for all the photos of her mommy 🙂
---
Sidebar: if you know of any sisters, cousins, moms and daughters, to add to the list. Let me know at sasha (at) procheerleaderblog.com