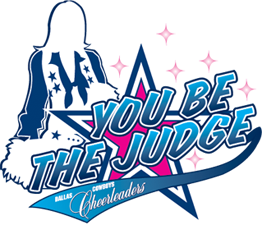 The dancer with the most votes automatically goes to DCC training camp. Click here to cast your vote! (The site has been hit or miss, so if you can't get through, try again later.)
Update: New link for voting. Click here
Updated (again): Use this link to vote!
Click here to watch the finalist videos! (Oh my goodness, does this link happen to go right to my friend Anncell's video? Why yes it does! I have no idea how that happened.)
Sidebar: This has got to be crazy-making for finalist Michelle P. who just went through Sea Gal finals with this same exact song like two minutes ago. I bet she's having flashbacks. I don't know about her, but after watching 3 hours of Sea Gal auditions, I had hoped to never hear this song again. EVER.
"You know that I've been waitin' for yoouuuuuu. Don't leave me standin' all by myseelllllllf." God help me. How do the judges DO this?