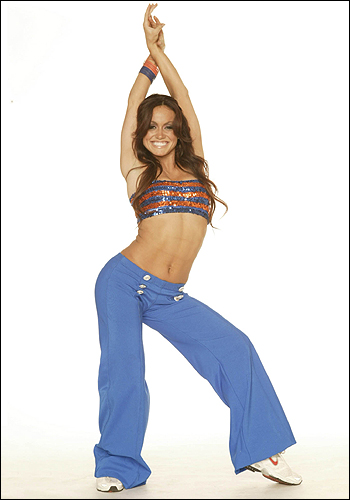 Dance Your A** Off is a cross between The Biggest Loser meets So You Think You Can Dance.
The show features teams of overweight contestants will attempt to drop the extra pounds by dancing.
"Teams will get a new dance challenge each week that helps them sweat off those extra pounds," Oxygen explained in a press release. "They will also learn how to incorporate healthy cuisine into their lifestyle. Each episode culminates with a weigh-in and dance-off."
Sarah isn't one of the contestants trying to drop a few pounds; she's one of the professional dancers paired up with a contestant.
The show premieres Monday, June 29th at 10pm E/PT on Oxygen.