UltimateCheerleaders.com is proud to announce a new sponsor, Simma Wear.
Introducing Simma Wear: A Brand New Audition Attire Line For Aspiring Pro Dancers!
Audition season is right around the corner and we are excited to announce the launch of a brand new audition line for major league sports, Simma Wear! (www.simmawear.com) (Social Media @Simmawear)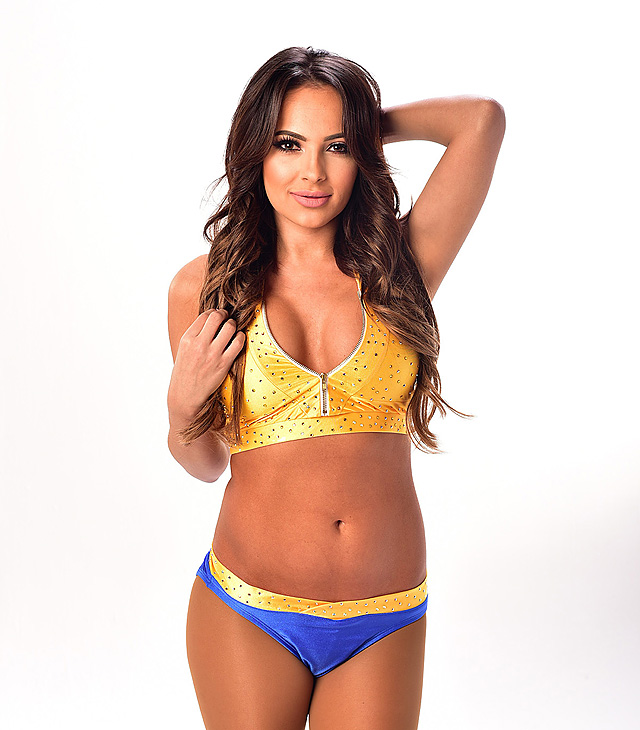 Simma Wear was founded in the San Francisco, Bay Area, produced and manufactured out of Oakland, California, and designed by former professional dancer Simmone Miller. Simmone has danced in music videos, commercials, companies, and was formerly signed to the DDO Talent Agency and The S Agency in Los Angeles, as well as danced in the NBA. Her time spent dancing for the Golden State Warriors influenced the creation of this line, bringing fun, young, and classy colors with Swarovski rhinestone pairings making dancers fully prepared for their NBA/NFL auditions.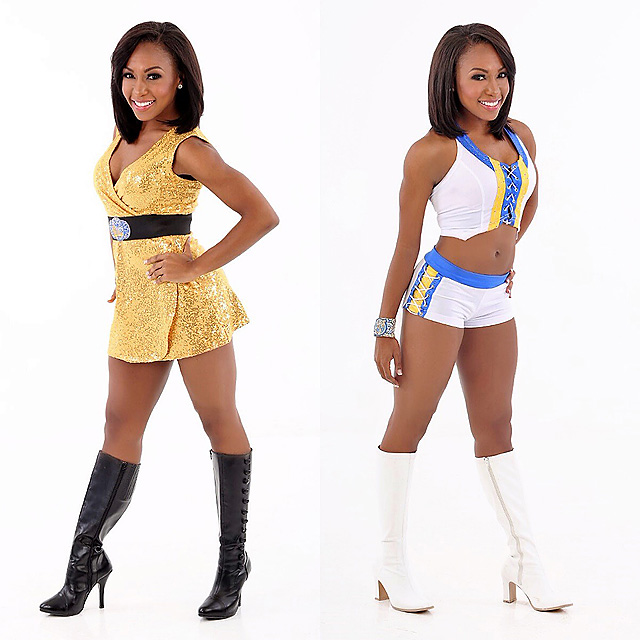 "I really wanted to do something different and something that feels high end. I put a lot of thought into every detail, and every color pairing. I wanted to be sure that I would wear every piece that I am producing. Quality definitely over quantity. We produced a limited amount of each design and color and will be slowly adding more in the years to come. Prior to the Warriors I auditioned for pro dance teams before and would get cut. I definitely heard a bunch of "no's" before a "yes" and I think that final break through was due to my look. I used to think 'why am I not making these teams?' but getting polished put me over the edge. Being fully prepared with the right makeup, hair, earrings, tights and outfit truly made the difference. You'd be surprised what rhinestones can do on the perfect outfit with the right hair and makeup!" – Simmone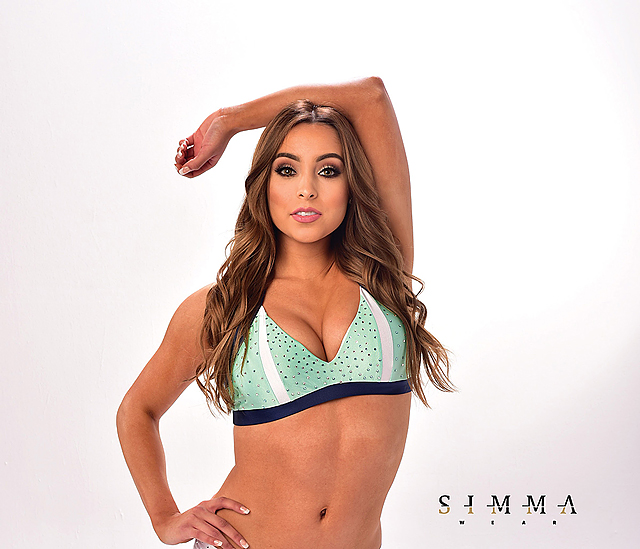 Along with audition tops and bottoms, Simma Wear is a one stop shop for all your audition needs including audition tops, bottoms, earrings, and tights and is guaranteed fast processing and delivery time (1-3 day processing + shipping)! All their audition attire is pre-made allowing for faster delivery than the normal custom attire, however custom rhinestone choices are available at additional cost and time. The "Make It A Kit" option is excellent for first time auditioners, that need a pair of earrings and tights to go along with their audition wear. Already have a top that just needs rhinestones? Simma Wear can add rhinestones to your top as well. You can find more information on all their services and puchase Simma Wear online at www.simmawear.com or if located in the Bay Area, California you can schedule one of their upcoming appointments.
"More than anything, I want you to feel good. You should walk into your audition feeling your absolute best, not worrying about the next girl, but feeling confident in yourself. Yes your hair, makeup, dance, fitness is part of that, but if I can help in a small way by providing audition attire that I put my heart and soul in to make sure that every color and detail makes you stand out in a good way, I'm happy. Clothing aside, I believe in you. Be fearless. Get excited. Trust yourself. The universe is truly unlimited, and so are you. Your wishes wait to come to life. Good luck at your audition." – Simmone
Make sure to follow @simmawear on Instagram/Facebook/Twitter and subscribe to there newsletter for updates and promotions at www.simmawear.com.